The Big Picture
The Goonies, an '80s classic, is making a comeback to the big screen in select theaters this September, providing a dose of nostalgia for fans and introducing a new generation to the adventure tale.
Directed by Richard Donner and starring a talented cast including Sean Astin and Josh Brolin, the movie follows a group of kids trying to save their town by embarking on a treasure hunt.
The Goonies returns to the theaters on September 1st at select Regal and AMC Theatres, and September 10 at Cinemark.
The Goonies fans will be excited to learn that the acclaimed '80s classic is coming back to the big screen. In celebration of Warner Bros.'s 100-year anniversary, the studio is bringing back the iconic feature in select theaters this September, as reported by Comicbook.com. Directed by Richard Donner, the re-release provides the perfect opportunity for fans to get a dose of nostalgia and also to introduce a new generation to the classic adventure tale.
Donner helmed The Goonies from a screenplay by Chris Columbus, based on a story by Steven Spielberg which follows a rag-tag group of kids looking to save their town. The movie follows Mikey, Data, Mouth, and Chunk, who live in the Goon Docks neighborhood in Oregon which faces foreclosure. The kids attempt to save their homes and discover an old treasure map to the long-lost fortune of a legendary 17th-century pirate, One-Eyed Willy. As they embark on the new adventure, the group come face to face with a criminal family who want the treasure for themselves.
Legacy of 'The Goonies'
The feature is widely recognized as a classic and over decades, has managed to always find new audiences. Last year, the movie was largely at the forefront of conversations as Ke Huy Quan, who played Data, made a grand comeback with Everything Everywhere All At Once and on multiple occasions recounted the support of his Goonies castmates over the years. There had been many conversations about the revival of the iconic film with sequels or musical adaptation but to no avail despite the interest of the cast and producers.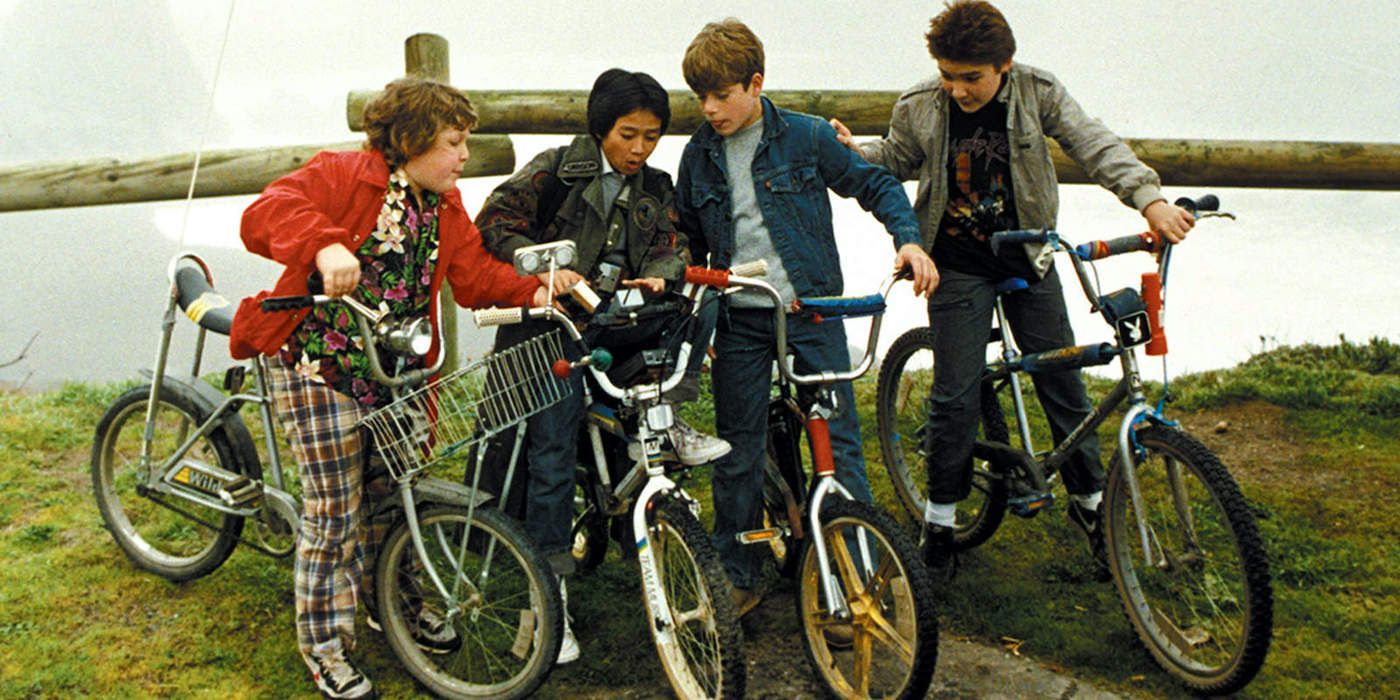 The Goonies stars Sean Astin as Mikey, Josh Brolin as Brand, Jeff Cohen as Chunk, Corey Feldman as Mouth, and Quan as Data. The movie also featured Kerri Green as Andy, Martha Plimpton as Steph, Anne Ramsey as Mama Fratelli, Robert Davi as Jake Fratelli, and Joe Pantoliano as Francis Fratelli. Further rounding off the cast are John Matuszak, Mary Ellen Trainor, Keith Walker, Lupe Ontiveros, Steve Antin, George Robotham and Michael Paul Chan.
The Goonies returns to the theaters on September 1st at select Regal and AMC Theatres, and September 10 at Cinemark. You can check out the trailer below: