The Big Picture
Scooby-Doo and his gang team up with DC superheroes in a new adventure to solve the mystery of the vanished Justice League and a haunting phenomenon at the Hall of Justice.
The iconic voices of the Scooby gang return, with Frank Welker as Scooby-Doo, Matthew Lillard as Shaggy, and Kate Micucci as Velma, alongside talented voice actors playing DC characters such as Wonder Woman, Joker, and Superman.
Directed by Cecilia Aranovich Hamilton and produced by Rick Morales and Jim Krieg, the movie unites the Scooby gang with DC characters for the first time and comes with three bonus Scooby-Doo episodes.
Collider is delighted to be bringing you in exclusive tease of the latest adventures of Scooby-Doo. Fred, Daphne, Velma, Shaggy and Scooby-Doo have to solve what may be their greatest mystery yet in Scooby-Doo! and Krypto, Too!, which will be available in the US to purchase Digitally at retailers everywhere, and on DVD only at Walmart on September 26, 2023 .
The world's mightiest heroes, the Justice League from DC, have mysteriously vanished, leaving the Hall of Justice haunted by a menacing phantom. Now, it falls upon the world's most brilliant detectives, Scooby and his loyal gang, to unravel this enigma and rescue our heroes. They'll receive some much-needed assistance from their newfound companion, Krypto the Superdog!
The exclusive clip sees Scooby-Doo and the gang investigating, with Velma very excited to find them in the offices of The Daily Planet. Daphne then excitedly bumps into her old friend, photographer Jimmy Olsen, who takes them to meet a very busy and bossy Lois Lane. The iconic DC duo are just two of the many legendary DC creations who will join the gang in this fun new adventure.
Iconic Voices for Iconic Roles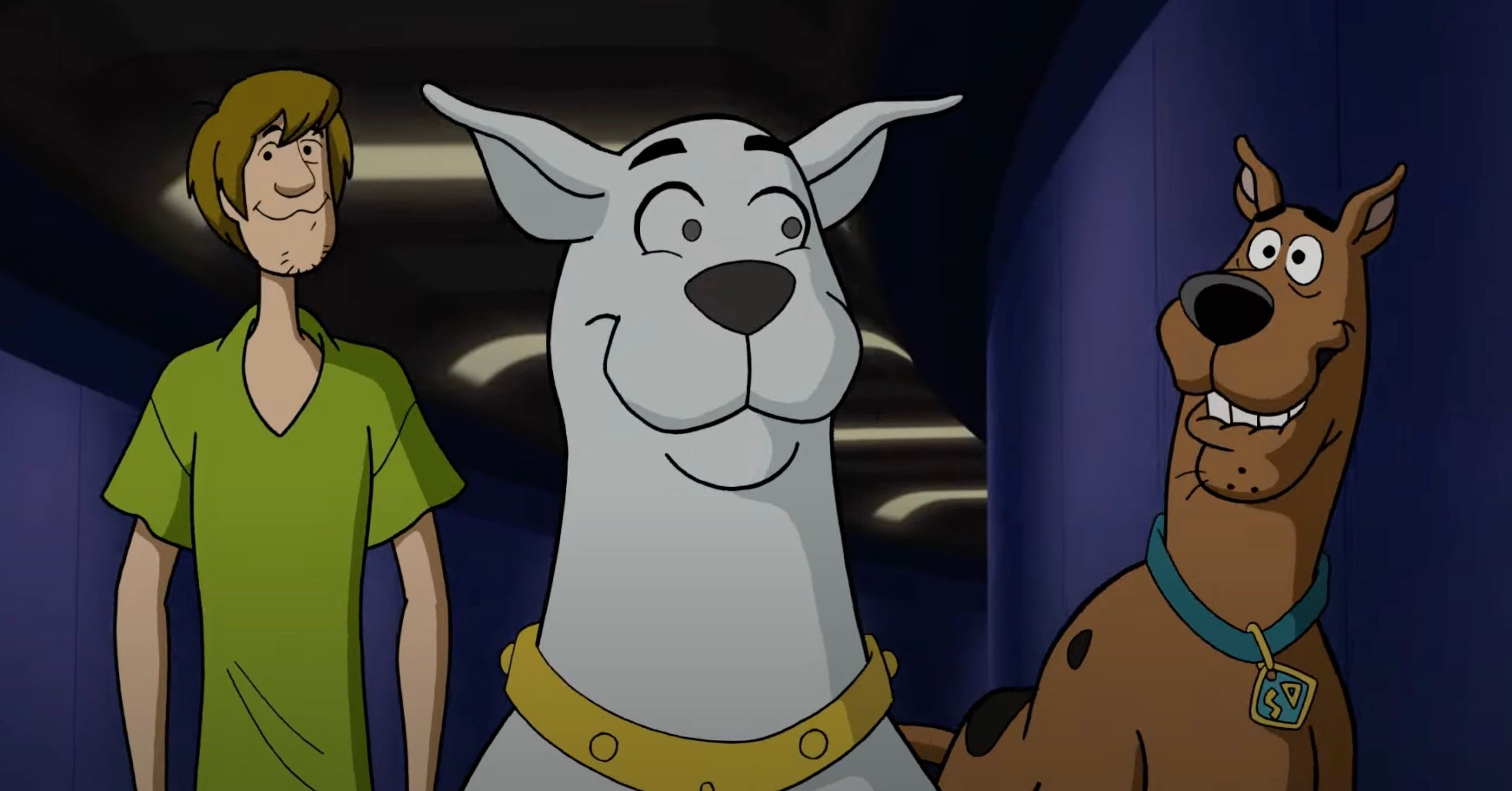 Returning to voice the iconic Scooby gang are Frank Welker as Scooby-Doo and Fred Jones, Matthew Lillard as Shaggy Rogers, Kate Micucci as Velma Dinkley, and Grey Delisle as Daphne Blake, also taking on the role of Wonder Woman. Additionally, the talented voice cast includes P.J. Byrne as J.B., Victoria Grace as Mercy, Charles Halford as Lex Luthor, Nolan North as the Joker and Superman, Tara Strong as Helen, Lois Lane, and Harley Quinn, Fred Tatasciore as Solomon Grundy and Perry White, James Arnold Taylor as Jimmy Olsen and Rex Ruthor, and Niccole Thurman as Mayor Fleming.
Cecilia Aranovich Hamilton directs Scooby-Doo! and Krypto, Too! based on a script by T.K. O'Brian. The production team is led by producers Rick Morales and Jim Krieg, known for their work on The Death and Return of Superman, and Sam Register serves as Executive Producer.
The brand-new, full-length movie unites the beloved Scooby gang with DC characters for the very first time. The special features for the release also include three bonus Scooby-Doo episodes:
The Scooby of a Thousand Faces!
What a Night, for a Dark Knight!
One Minute Mysteries!" Guest Starring The Flash
You can digitally purchase Scooby-Doo! and Krypto, Too! starting on September 26, 2023, and find it on DVD and online at retailers across Canada from October 24, 2023. Check out our exclusive clip down below.