Fans can experience the terror of The Exorcist: Believer from home as the film is set to hit digital outlets tomorrow on October 24, according to a report from Variety. The latest horror film arrives just in time for the spooky holiday season for $29.99, giving audiences the chance to receive some additional scares for Halloween.
Despite having debuted on the big screen only a few weeks ago, the film's arrival on digital showcases a growing trend of shorter theatrical windows, especially apparent with horror films. However, it likely won't affect its box office prospects too much as the film has showcased remarkable staying power despite facing an onslaught of competition. With a $400 million investment from Universal Pictures for an Exorcist trilogy, the film's performance on digital will also be crucial to whether it will eventually pay off, and if there is still audience interest in the franchise.
Serving as a follow-up to the hit 1973 film that horrified an entire generation, The Exorcist: Believer centers on a group of parents whose daughters become possessed by a demonic entity, ready to bring terror and chaos into their lives. The film is helmed by Blumhouse's Halloween trilogy director David Gordon Green and stars Leslie Odom Jr, Lidya Jewett, Olivia O'Neill, Jennifer Nettles, Norbert Leo Butz, Ann Dowd, and Ellen Burstyn, who reprises her role as Chris MacNeil.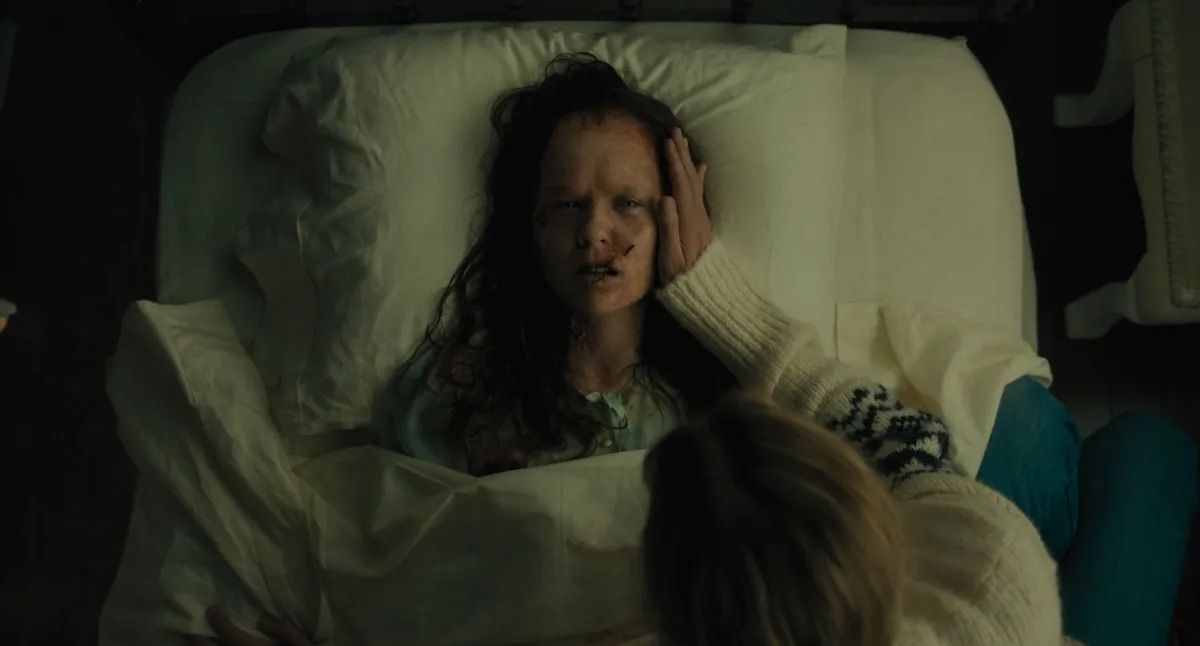 There is Still More in Store From the Hit Horror Franchise
The Exorcist: Believer debuted in theaters earlier this month to negative critical reception, in line with previous sequels to the original film. However, poor word-of-mouth won't affect the franchise too much as a follow-up titled The Exorcist: Deceiver is already in development and is expected to hit the big screen on April 18, 2025. Specific details remain under wraps for now, but an additional installment is also in the works and will round out the trilogy under Blumhouse; however, there is no word yet on when it will debut in theaters. Until then, fans can re-experience the terror of the latest installment when The Exorcist: Believer hits digital outlets tomorrow.
The Exorcist: Believer haunts digitally on October 24. Check out the official trailer for the film below.