The Big Picture
Taylor Swift's concert film, The Eras Tour, has already earned a staggering $26 million in pre-sales at AMC Theatres, breaking records and indicating high demand.
Fandango reported that The Eras Tour achieved the highest first-day ticket sales in 2023, comparable to blockbuster hits like Spider-Man: No Way Home and Avengers: Endgame.
Exhibitors are confident that The Eras Tour could surpass $100 million in its opening weekend, making it one of the few films to achieve this feat in 2023. Additional showtimes are being added to meet the unprecedented demand.
Last year it was Tom Cruise. This year, it's a combination of Barbie, the 1945 nuclear testing in New Mexico, and Taylor Swift who have combined forces to save cinemas and provide a massive financial boon to exhibitors, after yesterday's Taylor Swift: The Eras Tour concert film launched pre-sales to record-breaking numbers across the country. The Eras Tour concert film, scheduled to open in theaters on October 13th, has already raked in a stunning $26 million in presale tickets exclusively at AMC Theatres. It shattered AMC's previous single-day ticket sales record, previously held by Marvel's Spider-Man: No Way Home ($16.9 million), achieving this feat less than three hours after tickets became available, according to the cinema chain.
It's important to note that this $26 million figure only represents presales at AMC, implying that the actual number of tickets sold is substantially higher. AMC, being the world's largest theater chain and the film's official distributor, is not the only platform screening the Eras Tour concert film; it's also being featured in competing circuits like Regal and Cinemark, as well as various independent locations.
A $100 Million Opening Weekend is Possible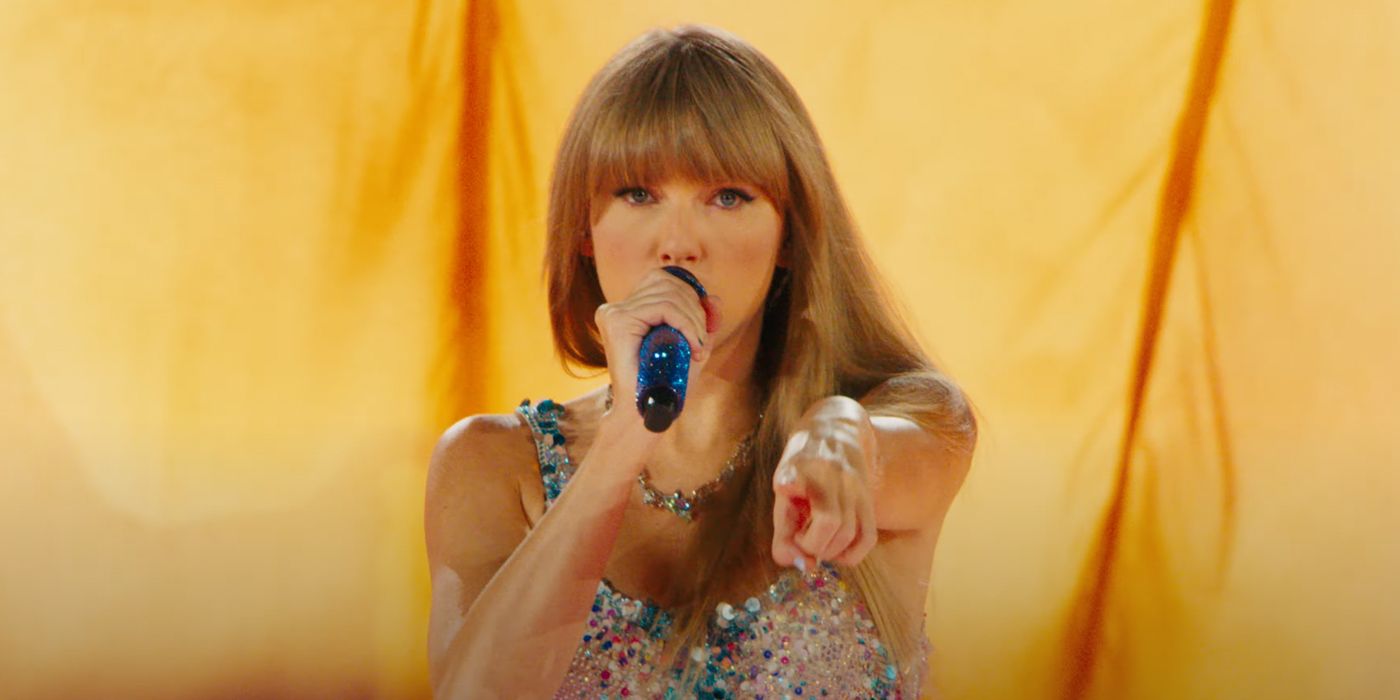 In a separate development, Fandango, the ticketing service, announced that The Eras Tour has achieved another exceptional milestone by setting a new record for the highest first-day ticket sales in 2023. Although specific figures were not disclosed, Fandango revealed that the film's presales are on par with blockbuster hits such as No Way Home, Avengers: Endgame and Star Wars: The Force Awakens at comparable stages of their ticket sale cycles.
"Taylor Swift is giving moviegoing fans and the entire industry the ultimate gift by bringing 'Taylor Swift: The Eras Tour' concert film to the big screen," said Jerramy Hainline, senior VP at Fandango Ticketing. "Not only is Taylor Swift's concert film the best first-day ticket seller of the year on Fandango, but the concert film is performing like the superhero she is and ranking among the best first-day ticket sellers of all time from franchises like Marvel, Star Wars, DC Comics and more."
At the level of demand being demonstrated, exhibitors are privately indicating that a $100 million-plus opening weekend may be on the table, something that only five other films have managed this year. The Eras Tour will play at least four showtimes per day on Thursdays, Fridays, Saturdays and Sundays at every AMC theater location in the United States. Now due to this unprecedented demand, AMC is already adding additional showtimes to increase capacity where it's "necessary and available."
The Eras Tour opens on October 13, with tickets at $19.89 for adults, $13.13 for children and seniors, on standard screens. Are you ready for it?