The Big Picture
Early reviews dub Denzel Washington's farewell in The Equalizer 3 as "gory" and "brutal," promising a thrilling and action-packed final chapter.
Director Antoine Fuqua takes viewers to Italy, where Robert McCall is trying to find peace, but is soon thrust into a battle against the local mafia to protect his newfound friends.
With a darker tone and an impressive cast, The Equalizer III is expected to deliver a satisfying conclusion to the franchise and bid farewell to the character in a memorable way.
Robert McCall is back with a bang as the early reviews of The Equalizer 3 dubs Denzel Washington's farewell "gory" and "brutal." The movie sees our favorite assassin in Italy trying to live a retired life, leaving behind the ghost of his past; however, his peace will not last for long. To excite the fans further the movie has released a new IMAX poster, the minimalist poster sees three strokes of red, and from behind them, Robert McCall is looking at us intently perfectly conveying the dark tone of the feature.
What to Expect From 'The Equalizer III'?
For the final chapter, director Antoine Fuqua takes us to Italy, where Robert is trying to find peace and quiet. He befriends a mother-daughter duo who are soon threatened by the local mafia. And fans know well that Robert McCall takes it very personally when his loved ones are threatened. So, viewers can expect to see the franchise's signature action, and thrill unfold on screen as the former DIA officer imposes his own brand of justice.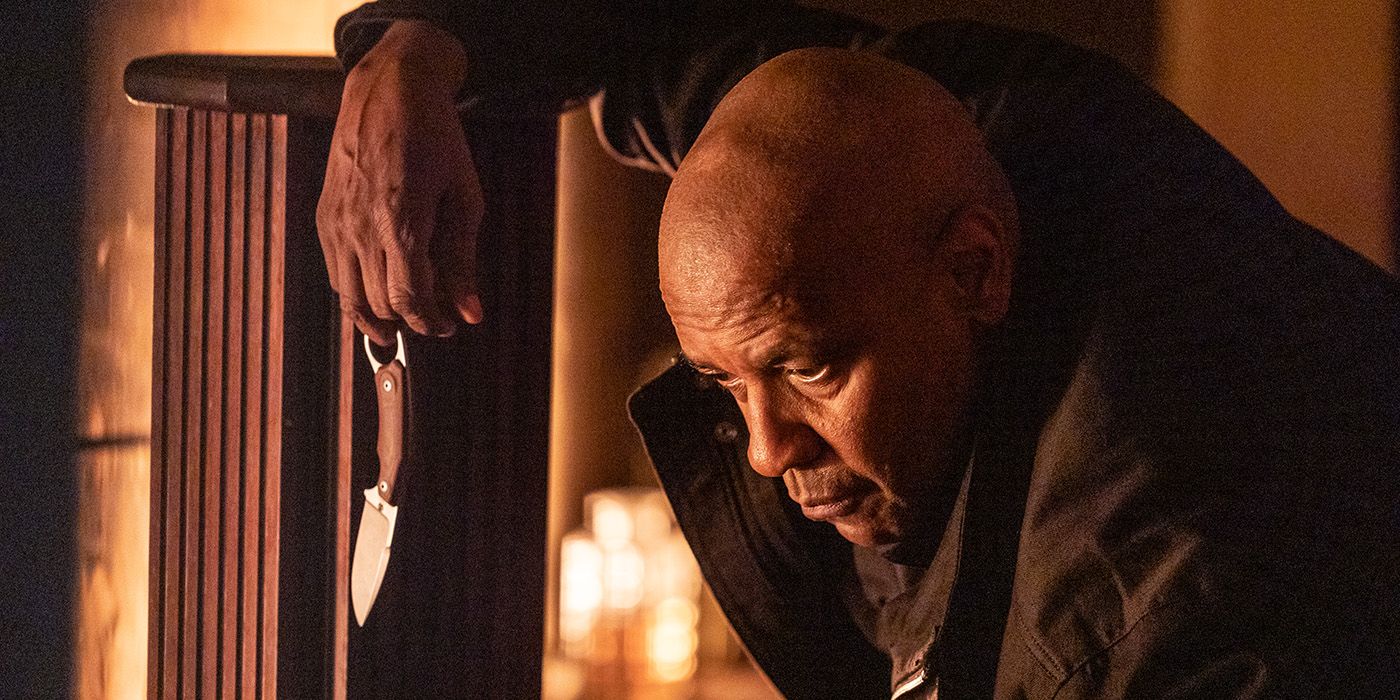 Speaking of McCall's changed attitude in the upcoming movie, Fuqua previously revealed, "He's a little darker," adding, "He has to find his way back to the light." In the upcoming feature, Robert is looking to escape his brutal past, but it seems like he'll have to fight for it. It seldom happens that a TV series seamlessly turns into a successful movie franchise, but The Equalizer movies have managed to always surprise and up the ante for the fans and the new feature will likely not be any different.
Alongside Washington, The Equalizer III features a new cast including Dakota Fanning, David Denman, Sonia Ben Ammar, Remo Girone, Eugenio Mastrandrea, Andrea Scarduzio, and Salvatore Ruocco. Fuqua's longtime collaborator and franchise scribe Richard Wenk returns to write and put Robert's story to rest. With stellar talents behind and in front of the camera, fans can expect the final chapter of the franchise to bid farewell to the character with a bang.
The Equalizer III will hit theaters on September 1. Meanwhile, you can check out the new poster down below: