The Big Picture
Denzel Washington's farewell as Robert McCall in The Equalizer 3 starts strong, earning $3.8 million in Thursday previews.
The movie is expected to have a $30-40 million opening weekend, the second-best Labor Day holiday opening after Shang-Chi.
While it may have the smallest franchise opening, word-of-mouth is positive, praising Washington's performance and intense action sequences.
Denzel Washington's farewell—for now—to Robert McCall and The Equalizer series got off to a solid start with an estimated $3.8 million in Thursday preview takings, from showtimes which began at 3pm at 3,241 locations across the United States. Should the math add up, that's expected to be the prelude to an estimated $30 million to $40 million opening weekend, which would also be the second-best ever for the Labor Day holiday after Shang-Chi, which took in $94.6 million back in September 2021.
The previews for last night outperformed those of The Equalizer 2, bringing in $3.1 million across 2,934 theaters during Thursday showtimes starting at 4pm. This accounted for 23% of the film's $13.3 million Friday earnings. It's worth noting that this performance surpassed the July 20-22, 2018 weekend when the film grossed $36 million, surpassing Universal's opening for Mamma Mia: Here We Go Again which made $34.9 million in the same timeframe.
However, Equalizer 3 is still expected to have the smallest opening three-day of the franchise following the $34 million bow for the first film in 2014, and that $36 million launch the sequel saw four years later. But, with the Labor Day holiday on Monday, it should boost numbers and will be enough to place the film at number one in the domestic box office, topping Gran Turismo which may or may not have finished in number 1 last weekend, depending on who you ask.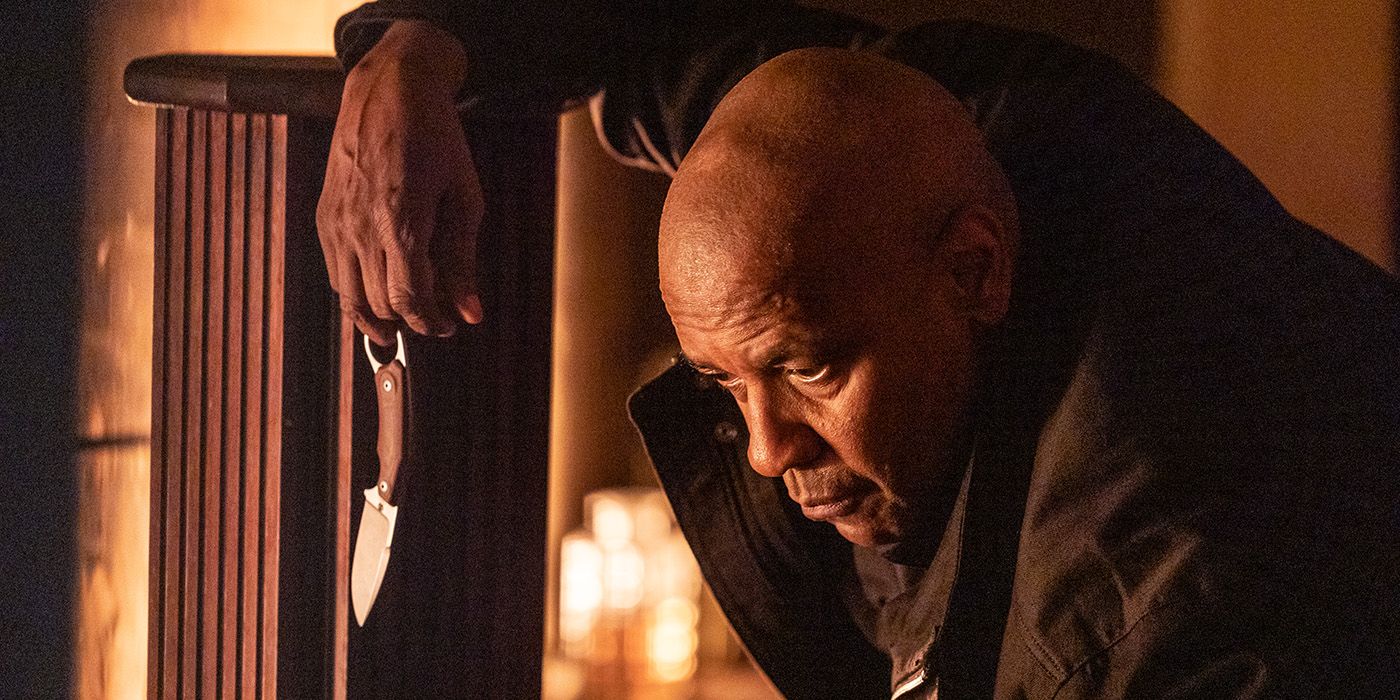 What's 'The Equalizer 3' About and Is It Worth Seeing?
Antoine Fuqua, known for directing the first two movies and Training Day alongside Washington, has returned to direct the third and ultimate installment of The Equalizer. In this installment, McCall, portrayed by Washington, faces a new challenge on the picturesque Italian coast, where a town is under the grip of the mafia. To secure his escape, he must once again utilise his formidable and gun-toting mercenary abilities, embarking on one last mission.
Word-of-mouth is expected to be useful for the movie's progress. It's sitting at 76% on Rotten Tomatoes, with glowing approval from 92% of audiences. In a positive review, Collider's Nate Richard states that Washington's performance showcases his incredible range, both as an action star and as a dramatic actor, adding that the film makes up for a lack of story with intense action sequences that will delight fans of the franchise.
The Equalizer 3 is now playing in theaters everywhere.