The Big Picture
The Equalizer 3 is pacing behind its predecessors in terms of box office performance, but it still has a chance to become the highest-grossing film in the series.
Denzel Washington's popularity with audiences has helped the film's strong debut, with Washington being able to open a movie without any promotion due to the ongoing SAG-AFTRA and WGA strikes.
The Equalizer 3 has received a more positive score on Rotten Tomatoes compared to its predecessors, indicating potential success despite lower box office numbers.
Although it might seem like exactly the same people are showing up to watch The Equalizer movies every few years, considering the coincidence that both the first and second films grossed near-identical figures domestically and worldwide, it's also evident that the action franchise's third and final installment — The Equalizer 3 — is pacing behind its predecessors. With an estimated $7.2 million at the domestic box office in its third weekend and another $8.3 million from overseas markets, the movie has now hit a respectable $132 million worldwide.
The film's running domestic total stands at just under $75 million, while its international haul remains just under $60 million. The movie's biggest foreign markets are the U.K. (nearly $6 million), followed by Australia ($4 million), Spain ($3 million), and Italy and The Netherlands with $1.5 million each. The Equalizer 3 opened with $60 million at the global box office a few weeks ago, exceeding expectations domestically, as it generated $42 million across the extended four-day Labor Day weekend.
The film's strong debut solidified star Denzel Washington's enduring popularity among the audience; he's now someone who can open a movie without even having promoted it. Washington and other members of the Screen Actors Guild are forbidden from participating in movie promotion activities amid the ongoing SAG-AFTRA and WGA strikes. The studios' refusal to pay artists a fair wage has forced the delay of several high-profile fall releases, and resulted in millions in losses.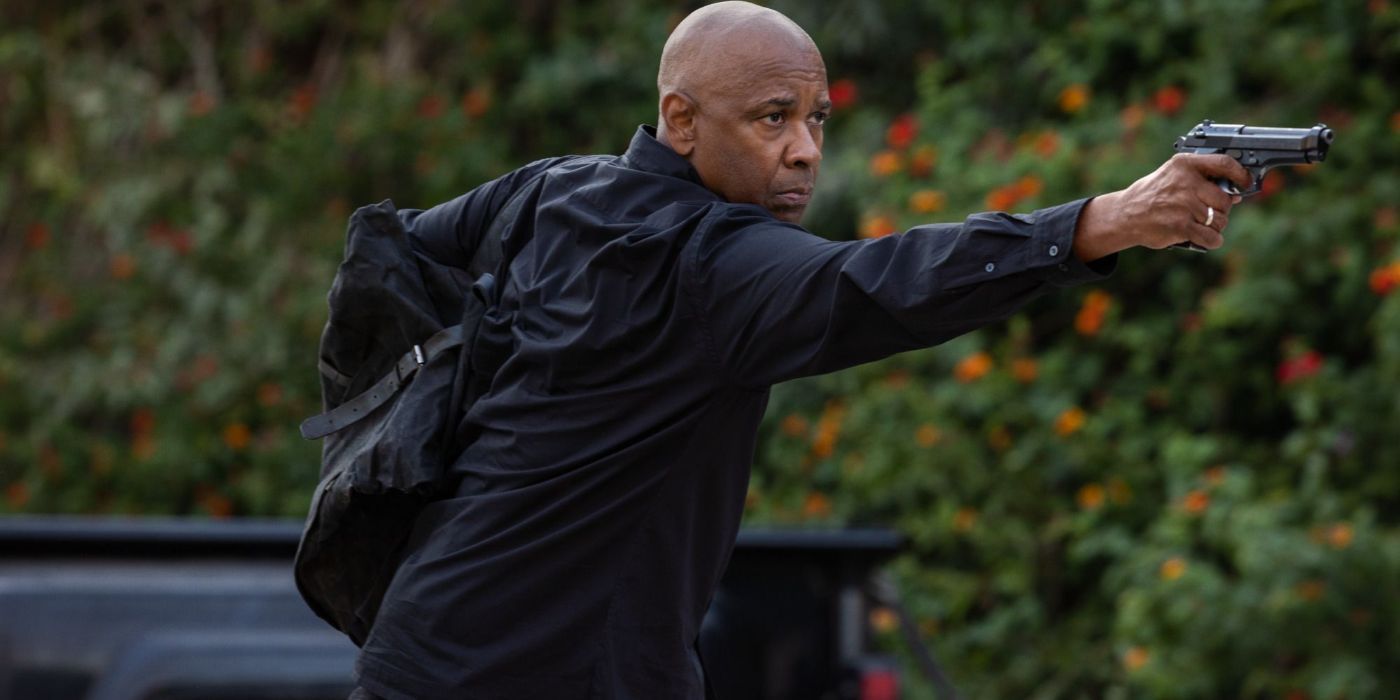 Audiences Really Love Denzel Washington
Much like what the Taken trilogy did for Liam Neeson a decade-and-a-half ago, these films have helped Washington reinvent himself as an action star. By comparison, 2014's first Equalizer film grossed $101 million domestically and $192 million worldwide, and 2018's second film did $102 million domestically and $191 million worldwide. All things considered, The Equalizer 3 has a realistic shot at finishing as the series' highest-grossing entry, even though the first and second films had softer second and third weekend drops by comparison. The third film has, however, earned a more positive score on review aggregator Rotten Tomatoes than either of its predecessors.
Each movie in the franchise has been helmed by Antoine Fuqua, who most famously directed Washington to his second acting Oscar in 2001's Training Day. The Equalizer 3 marks a reunion for Washington and his Man on Fire co-star Dakota Fanning, and also features David Denman, Sonia Ammar, and Remo Girone in supporting roles. Stay tuned to Collider for more box office updates.