The Big Picture
Sony's The Equalizer 3 continues to perform well at the global box office, earning $176.7 million worldwide.
The film expanded into new territories seven weeks after its US release, generating $5.7 million in overseas revenue across 57 markets.
Notable international box office performances include the United Kingdom, Australia, Spain, The Netherlands, and Italy.
While it looks like Sony's The Equalizer 3 isn't going to be able to surpass its two predecessors at the box office after all, the movie is still bringing in the bucks at the global box office after it expanded into new territories seven weeks after its initial release in US theatres. The movie's worldwide earnings have now reached $176.7 million, with $86.1 million coming from international markets. During the past weekend, the film generated $5.7 million in overseas revenue, spanning across 57 markets on over 4,900 screens. Notably, the film's expansion into Spanish-speaking Latin America was headlined by a strong performance in Mexico, where it earned $1.8 million.
Drawing loose inspiration from the 1980s television series, the trilogy of films, each helmed by director Antoine Fuqua, features Denzel Washington as the central character—an ex-Marine turned vigilante. As of this week, The Equalizer 3 has now made its debut in every significant global market following its release in Mexico. Noteworthy international box office performances for the film include the United Kingdom, where it grossed over $9 million, followed by Australia with $6 million, Spain with $4.7 million, The Netherlands with $2.9 million, and Italy with $1.9 million.
The initial two films in the franchise depicted McCall's efforts to elude his past and shield his loved ones from harm. In the most recent installment, he finds himself in Italy, seeking to break free from the shadows of his previous life and forge new friendships, while enjoying a quiet retirement. Nevertheless, fate finds McCall and when the town he's come to call home becomes threatened by the local mafia, the equalizing begins once more.
An Ultra-Charismatic Leading Man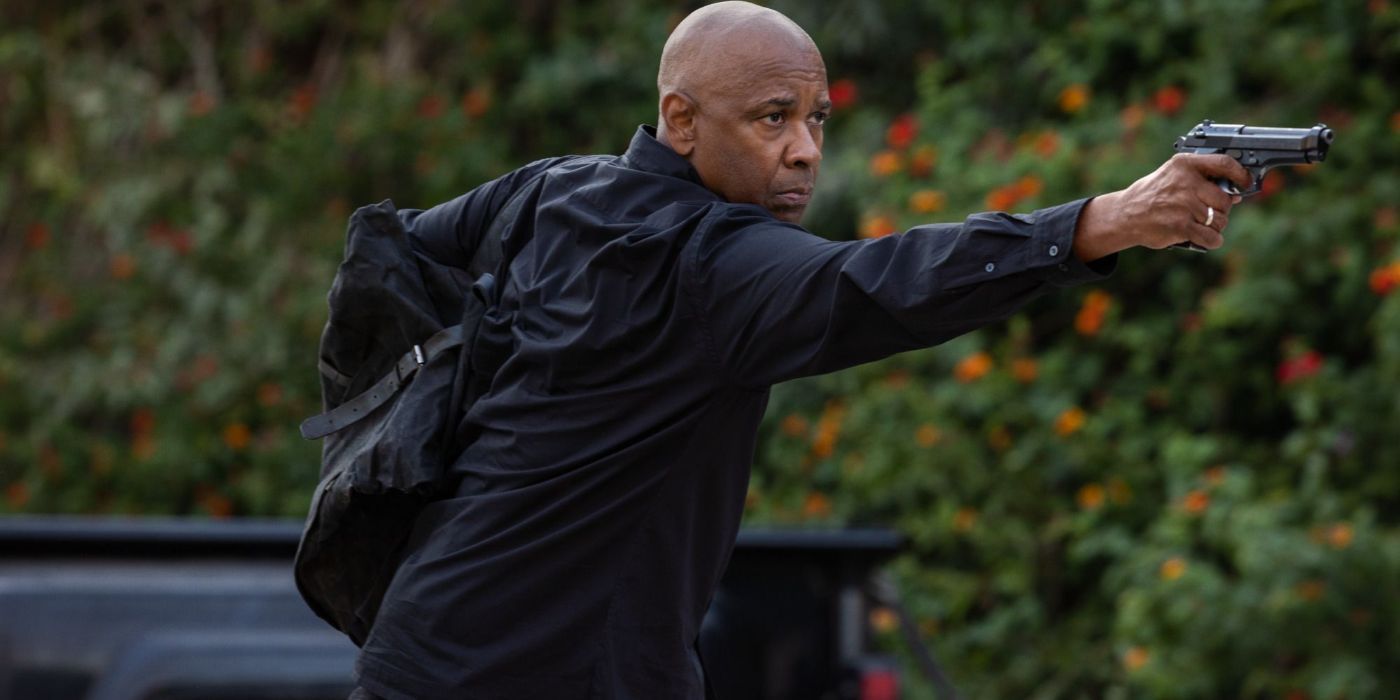 Collider's Nate Richard is one of a number of fans of the movie, praising its pacing, the performance of Washington as well as the satisfying violence displayed on-screen, noting in his review. "The pacing is brisk without once overstaying its welcome, it has an ultra-charismatic lead, plus boasts all the violence, chaos, and melodrama one could want out of this particular movie… The Equalizer 3 works because of Washington's total commitment to this role. He's intimidating, fierce, and dangerous, but also extremely charismatic and lovable."
The movie also stars Dakota Fanning as Emma Collins, David Denman as Frank Conroy, Sonia Ben Ammar as Chiara Bonucci, Gio's wife, and Gaia Scodellaro as Aminah. Further rounding off the cast are Andrea Scarduzio as Vincent Quaranta, Andrea Dodero as Marco Quaranta, Salvatore Ruocco as Salvatore, Alessandro Pess as Vichingo and Bruno Bilotta as Lorenzo Vitale. Antoine Fuqua directs from a script by franchise writer Richard Wenk.
The Equalizer 3 is available on digital now.