The Big Picture
Denzel Washington delivers a vibrant and violent farewell to his character in The Equalizer 3 against the picturesque backdrop of Sicily.
A new deleted scene features Denzel Washington's character sitting with a local police officer who rescued him.
The Equalizer 3 has garnered positive reviews and has grossed $158 million worldwide, with major markets yet to open. Washington's total commitment to the role makes it a compelling and entertaining film.
Denzel Washington's vacanza to the picturesque Sicily made for a delightful backdrop to his vibrant and violent farewell to the character of Robert McCall in The Equalizer 3, and Collider is delighted to be partnering with Sony Pictures, the distributor and studio behind the film, to bring you this exclusive deleted scene in support of the movie, which recently premiered on Premium Video on Demand.
In the deleted scene, Washington's McCall sits with Gio Bonucci (Eugenio Mastrandrea), the local police officer who rescued him at the very beginning of the film following McCall's bloody raid on crime enforcer Lorenzo Vitale's secluded winery in Sicily, bringing him to a small-town doctor in the form of the caring Enzo Arisio (Remo Girone).
Gio has come under threat from the Quaranta family, thuggish members of the Italian mafia—camorra—and has been beaten for interfering in their operations. McCall tells Gio that his actions show bravery, and that courage doesn't "roar like a lion", it's the quiet voice inside him that will motivate him to get up every day and face his enemies, and that he controls his actions, not the camorra.
The Business of Equalizing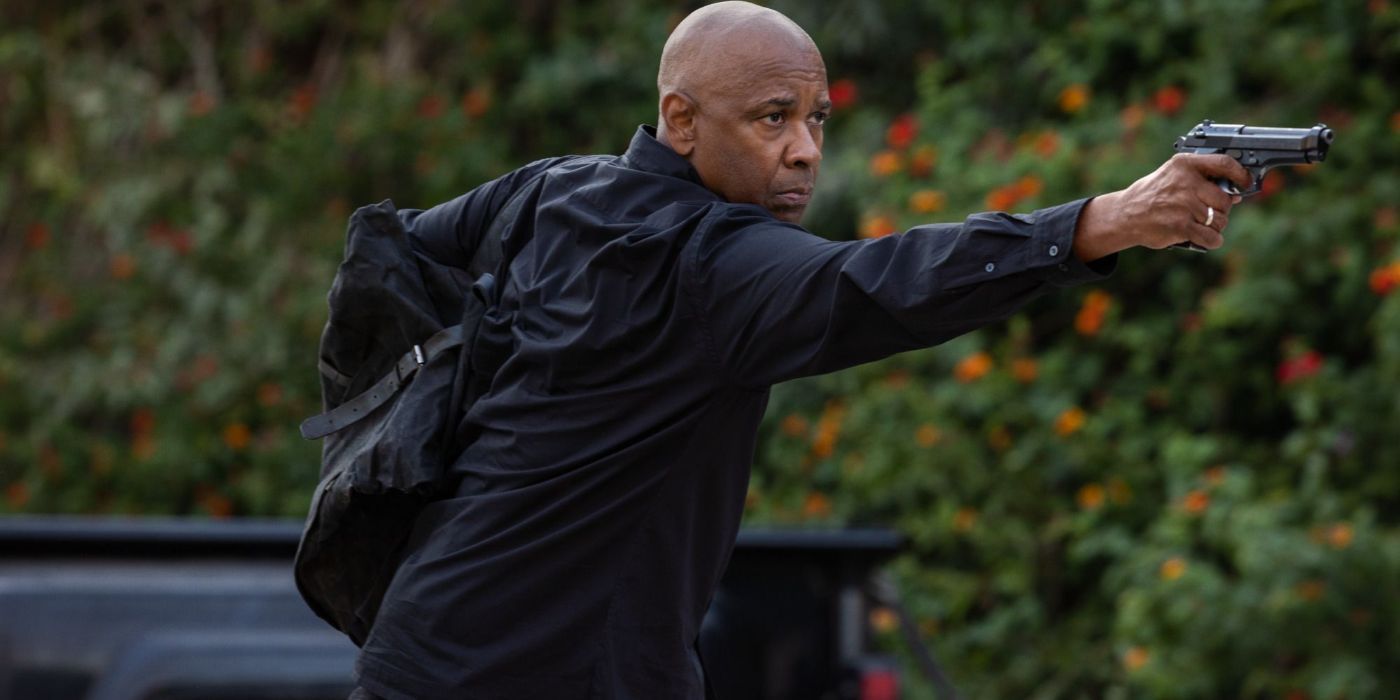 The Equalizer 3 has grossed, to date, $158 million worldwide at the global box office, while still to open in major markets—the movie opened in Brazil yesterday, Japan today, and will hit Mexican theaters next weekend—and also managed to earn some of the best and most enthusiastic reviews of the franchise as a whole. Collider's Nate Richard can be counted as a fan of the film, noting in his review:
"The pacing is brisk without once overstaying its welcome, it has an ultra-charismatic lead, plus boasts all the violence, chaos, and melodrama one could want out of this particular movie… The Equalizer 3 works because of Washington's total commitment to this role. He's intimidating, fierce, and dangerous, but also extremely charismatic and lovable."
The movie also stars Dakota Fanning as Emma Collins, David Denman as Frank Conroy, Sonia Ben Ammar as Chiara Bonucci, Gio's wife, and Gaia Scodellaro as Aminah. Further rounding off the cast are Andrea Scarduzio as Vincent Quaranta, Andrea Dodero as Marco Quaranta, Salvatore Ruocco as Salvatore, Alessandro Pess as Vichingo and Bruno Bilotta as Lorenzo Vitale. Antoine Fuqua directs from a script by franchise writer Richard Wenk.
You can check out the exclusive deleted scene from Sony's The Equalizer 3, starring Denzel Washington, down below: