The Big Picture
Anderson Beer highlights the importance of honoring the original spirit and themes of Stephen King's work when adapting it for the screen.
She emphasizes the need for a remake or adaptation to stand on its own and have a reason for being, rather than merely replicating the original.
Anderson Beer shares her advice on working with animals, urging filmmakers to be kind and considerate to their furry co-stars and to avoid long periods of tiring them out.
Since 1976, filmmakers have been adapting the works of legendary horror author Stephen King. From the good to the bad to the laughable, director after director has paid their respect to the man who wrote such classics as Carrie, Children of the Corn, Misery, It, Cujo, and so many more. In her feature-length directorial debut, Lindsey Anderson Beer is leaving her mark on the King fandom and bringing audiences a prequel telling of the author's classic title, Pet Sematary. In Anderson Beer's Pet Sematary: Bloodlines, audiences will learn about what happened before the Creed family arrived in Ludlow, Maine. During a recent interview with Collider's Perri Nemiroff, the director spoke about the dos and don'ts when it comes to flipping a King novel onto the screen.
"I adapt a lot of IP because that's the business we are in these days, and I always approach it the same way, which is that you have to honor the spirit of what the original thing was," Anderson Beer explains, "And to me, the spirit is the theme or the moral question. So, you know, for Pet Sematary, even though this is a very different kind of film than some of the other Pet Sematarys and isn't just a small family drama, but examines a whole town, that central question of what would you do for somebody you love is central to the core of the story and where the horror comes from, and where the comedy comes from, and where the drama comes from."
Using this template as a jumping-off point, Anderson Beer says her next step was to "lean into what made that property, that property," explaining, "What is that essential question or essence to that thing? I would say that don't… "Don't" is an interesting question. I would say, don't just do something to remake it. It has to stand on its own. It has to have a reason for being."
Be Kind to Your Stars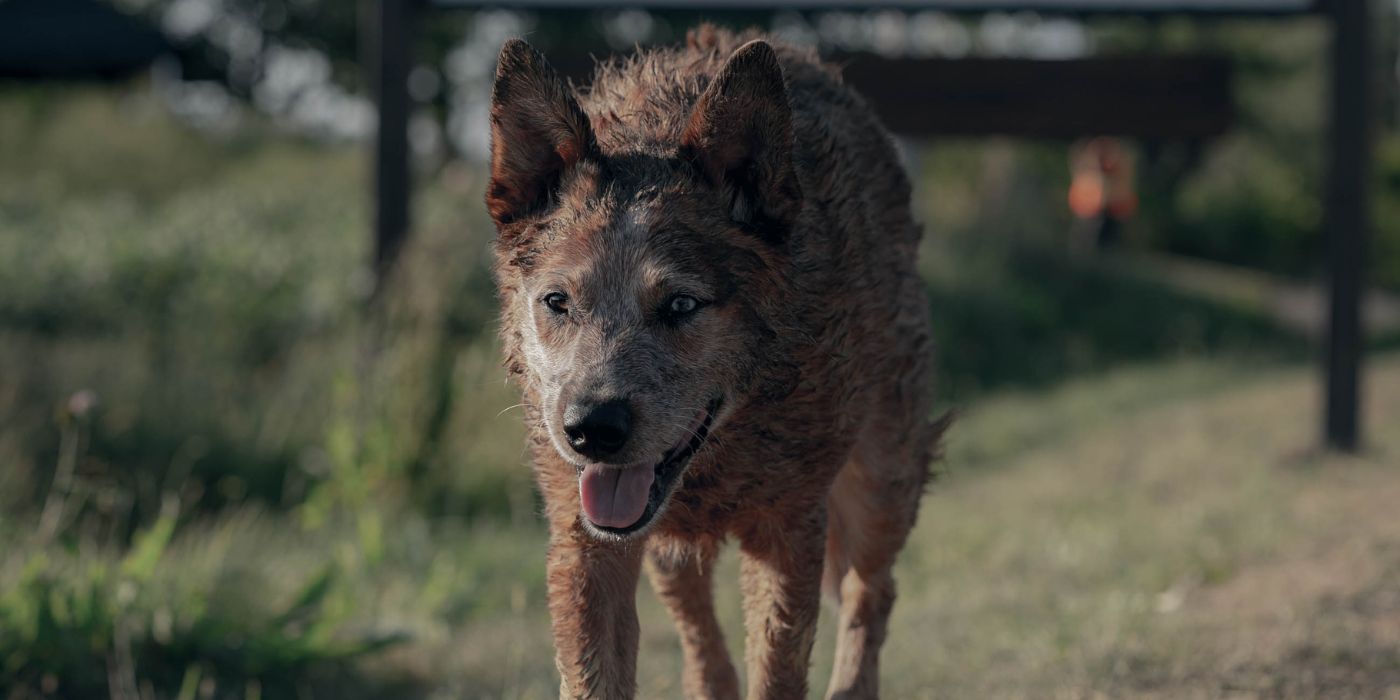 Before she headed out, Anderson Beer had one more bit of wisdom to pass on to aspiring filmmakers — whether they plan to work on a King adaptation or not. Through her work in Pet Sematary: Bloodlines, the helmer learned a thing or two about working with animals and was happy to impart that knowledge to others. "Do not block off long periods to work with them, because they tire very easily, unfortunately. And you got to be kind to your animals. Do go into it with an open mind. I was told how awful it is to work with animals, and I had a delightful experience with all of my animals."
Pet Sematary: Bloodlines arrives on Paramount+ on October 6. Watch Nemiroff's conversation with Anderson Beer below.