The Big Picture
The Creator is a sci-fi action thriller set in a dystopian future, where a war between humans and AI is raging.
The trailer highlights the emotional bond between Joshua and an AI child Alfie, which adds a unique moral conflict to the story.
With its stunning visuals and commentary on real-world AI controversies, The Creator is a movie that fans are looking forward to.
Gareth Edwards' science fiction action thriller The Creator is one movie that has all eyes on it for its themes and futuristic depiction. As the countdown begins for its release new info about the feature is trickling down with new looks and clips, including a final trailer. The latest preview for the upcoming movie gives fans an in-depth look at the movie's intricate sci-fi world.
The new trailer sees Joshua (John David Washington) yearning for his wife and the promise he's trying to keep. Amid all the destruction and drama, the developing bond between him and the AI child Alfie (Madeleine Yuna Voyles) is strengthening as her naïve questions and remarks make Joshua rethink his place in the world. The preview also plays on the emotional beats that will be prominent in the film while the stunning otherworldly landscape provides a chilling backdrop.
What to Expect From 'The Creator?'
Set in a dystopian future, the movie sees a massive war between the human race and artificial intelligence. Meanwhile to stop the war and save humanity Joshua, a hardened ex-special forces agent is recruited to hunt down and kill the elusive architect of advanced AI aka the Creator, who has developed a weapon that can lead to the extinction of humans. To fulfill the mission Joshua and his team of elite operatives journey across enemy lines, only to discover the world-ending weapon he's been instructed to destroy is an AI in the form of a young child.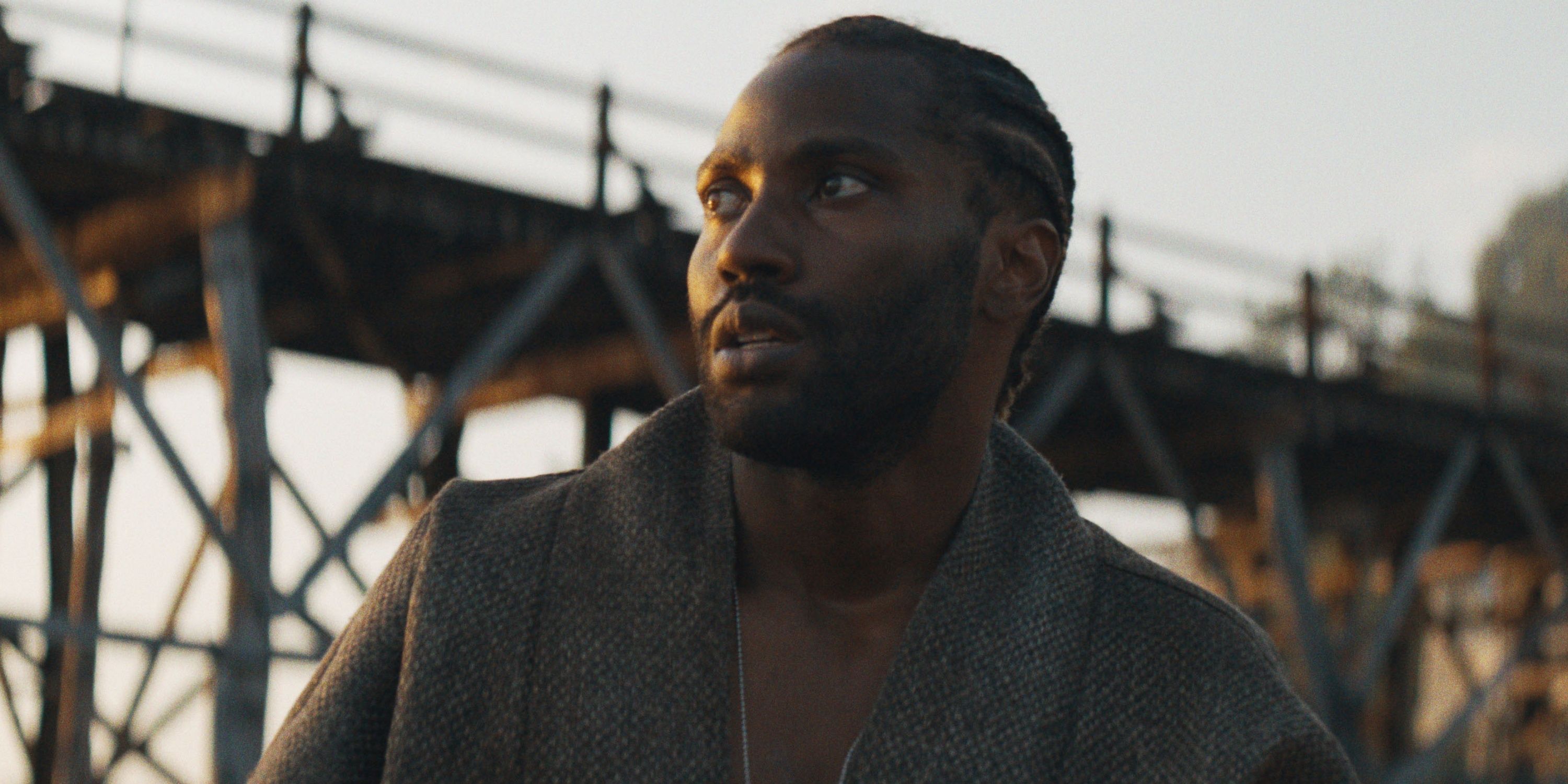 While the trope of a fatherly figure traveling with a young child has been quite successful with the audience in recent times (Hello, The Last of Us!) what sets The Creator apart is the fact that Joshua is tasked to kill this weapon which gives rise to the moral conflict of the feature. In times when AI is quite a point of contention in the real world, Edwards' commentary is something to look forward to.
Along with Washington as Joshua, and Voyles as Alfie the movie also stars Gemma Chan as Maya, Ken Watanabe as Harun, Sturgill Simpson as Shipley, Allison Janney as Howell, Ralph Ineson as Andrews, Marc Menchaca, along with Veronica Ngo as Kami. Edwards directs the feature from the screenplay he co-wrote with Chris Weitz based on a story by Edwards. The movie is produced by Edwards, along with Kiri Hart, Jim Spencer, and Arnon Milchan.
The Creator opens exclusively in theaters on September 29. You can check out the new trailer below: