The Big Picture
The Creator makes a strong global debut at the box office, earning $32.3 million worldwide.
The film's impressive performance overseas can be attributed to its diverse cast and production in Asia.
The movie's unique approach to visual effects on a lower budget has garnered significant interest, particularly in IMAX locations.
The Creator began life in the worldwide box office this weekend with an opening global bow of $32.3 million. The film, directed by Gareth Edwards, combines a fresh sci-fi narrative with stunning visuals, and it's proving to be a compelling addition to the genre. In the domestic market, the film made a slightly underwhelming entrance, securing $14 million at the box office.
Notably, 20% of this domestic revenue came from IMAX locations, indicating a significant interest in the film's visual spectacle, which has been well-advertised thanks in part to Edwards' unique approach to handling the visual effects while on a significantly lower budget than other films of this ilk.
Overseas, however, the film performed more impressively — not unexpected given its diverse cast, and production in Asia where it was filmed in over 80 different locations. The Creator demonstrated its global appeal by collecting an impressive $18.3 million. The film reached the top spot in several key markets, including France, Spain, the UK (including previews), and Australia. It is yet to open in key markets such as Japan, Korea, and the Philippines. With its promising start and positive audience reception, the film is poised to continue its strong performance as it makes its way into these territories.
What's The Story Behind 'The Creator'?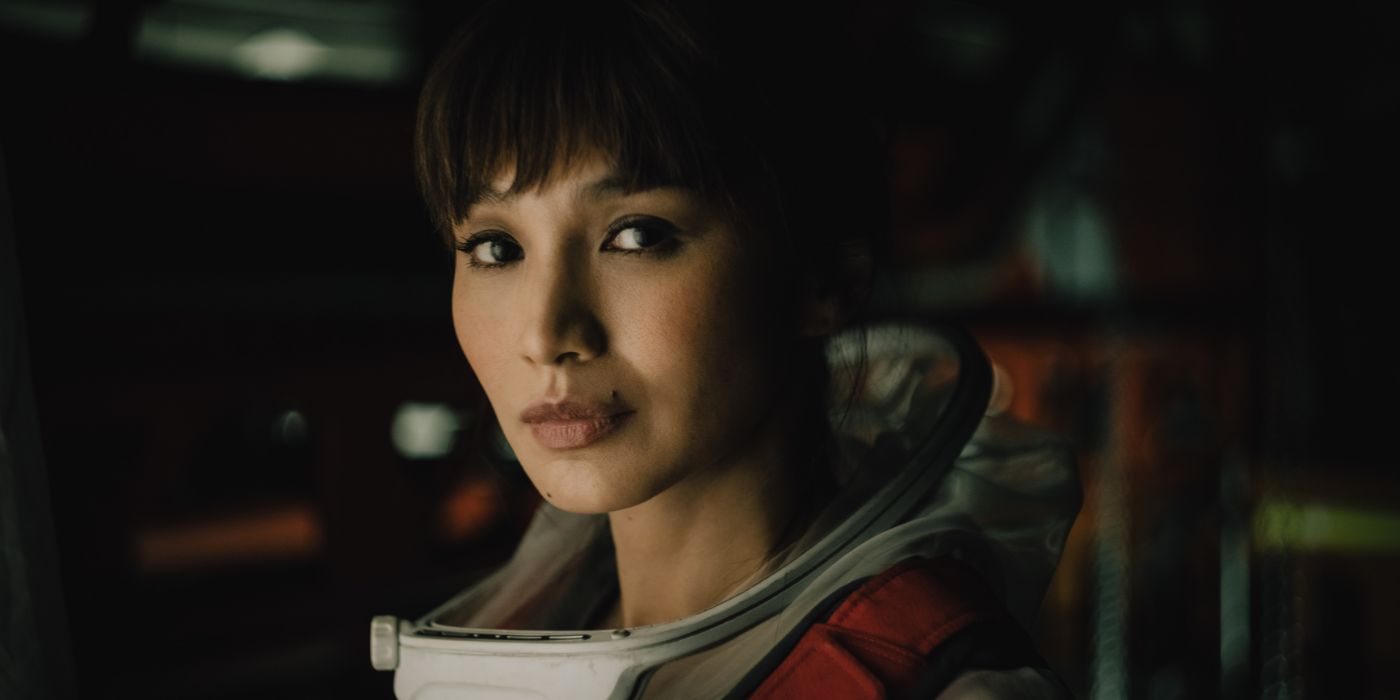 In a grim and nightmarish future, this movie tells a story set in a world where humans are locked in a massive conflict against their own creation: artificial intelligence (AI). Amid this chaos, a determined former special forces operative named Joshua, played by John David Washington, is called upon for a critical mission. His task is to stop the war and protect humanity from extinction by hunting down the mysterious mastermind behind the advanced AI, known as the Creator. This enigmatic figure has created a weapon capable of wiping out humanity.
To carry out this dangerous mission, Joshua assembles a team of highly skilled operatives. Together, they embark on a perilous journey deep into enemy territory. However, their mission takes an unexpected turn when they locate the supposed world-ending weapon they were sent to destroy. Instead of a destructive machine, they encounter an AI entity that takes on the appearance of a young child, nicknamed "Alphie," played by Madeleine Yuna Voyles. This encounter poses a moral dilemma and raises profound questions about what it means to be human and the consequences of technology when it goes wrong
Collider's Maggie Lovitt described the film as a "truly remarkable piece of original science fiction storytelling," praising Edwards' ability to make ideas used in the movie feel fresh and new that is "beautifully crafted" and "tries to unravel what it means to be a good human in a bad world."
The movie also stars Gemma Chan as Maya, Ken Watanabe as Harun, Sturgill Simpson as Shipley, Allison Janney as Howell, Ralph Ineson as Andrews, Marc Menchaca, along with Veronica Ngo as Kami. Edwards directs the feature from the screenplay he co-wrote with Chris Weitz based on a story by Edwards. The movie is produced by Edwards, along with Kiri Hart, Jim Spencer, and Arnon Milchan.