The Big Picture
The Creator is an ambitious movie with stunning cinematography that will leave lasting visual impressions.
Cinematographer Oren Soffer's approach to lighting in the film was inspired by Greig Fraser and focused on utilizing natural light.
The decision to use natural light and location shooting helped make The Creator a more affordable project compared to other blockbusters.
Regardless of the reaction that The Creator gets out of you, no one can deny that it is an ambitious movie with a stunning cinematography whose visuals are bound to get stuck in your head. In order to talk about this particular aspect of the Gareth Edwards (Rogue One: A Star Wars Story) blockbuster, Collider sat down with The Creator's cinematographer Oren Soffer and he had a lot to reveal in terms of behind-the-scenes tricks and techniques.
During the interview, Soffer told Perri Nemiroff that his approach to The Creator's cinematography had to first and foremost accommodate the movie's limited budget. At the same time, Soffer cited Greig Fraser (Dune, The Batman) as an inspiration and revealed that the fellow cinematographer's approach to lighting a particular shot is the same he tries to apply to every project he's in. He explains his process starting off with a quote from Fraser:
"'When I walk into a space, a location, the first question that I ask of myself is, 'Can I shoot this scene without any lights? Is this giving me enough as it is to just set up the camera and start shooting?' And if the answer is yes, then I'm gonna do it that way.' There's no need to add and gild the lily or put sprinkles on top of ice cream, as he also puts it. It's too sweet when you're adding things [when] it's already good. And then if you do need to add a light, then you start to ask yourself, 'Can I do this with one light?' And then you just slowly build it out from there. But it's always starting from this single-source lighting, available lighting, natural light, and embracing that, and that's something that's always been very omnipresent in his work and something that I've always responded to."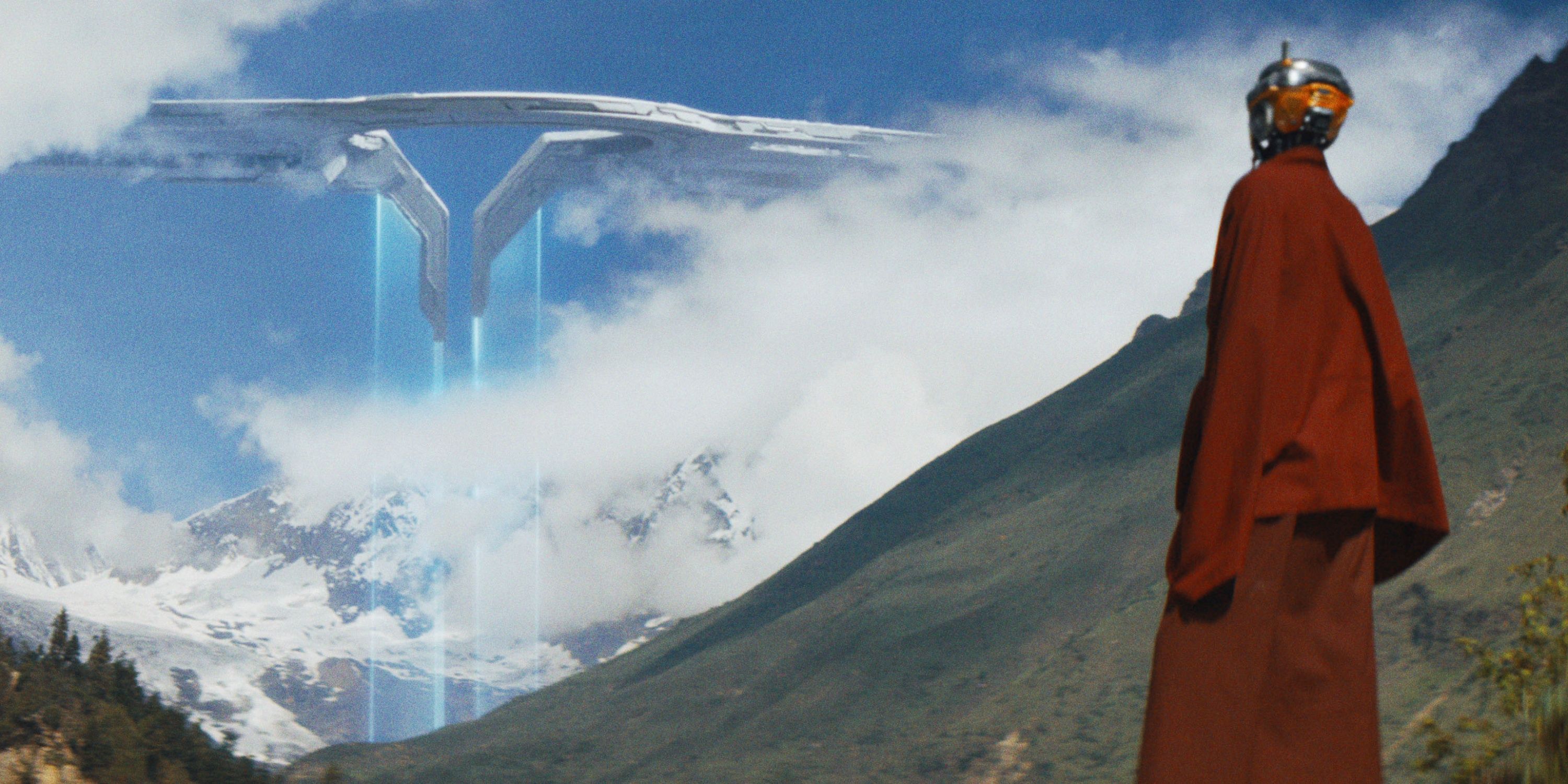 Natural Light Makes Everything Better
The use of natural light is frequently championed by legendary cinematographers like Emmanuel Lubezki (The Revenant) and Roger Deakins (1917), and it's easy to see how it makes any movie looks even better on the screen. The Creator is no exception to that, and Soffer's cinematography is greatly helped by the fact that the production team decided to fly to locations rather than building sets in order to make the project a lot cheaper than other blockbusters.
The Creator centers around a not-too-distant future in which the U.S. government chose to ban AI in all forms and starts taking a military offensive against countries that still use this technology. The cast features John David Washington (BlackKklansman), Allison Janney (Mom), Gemma Chan (Eternals), Ken Watanabe (Tokyo Vice), Ralph Ineson (The Green Knight), Sturgill Simpson (Killers of the Flower Moon), and Madeleine Yuan Voyles in her debut role.
The Creator is playing in theaters now.