Back in August, the film world was heartbroken to learn of the passing of celebrated filmmaker William Friedkin. However, there was the silver lining in knowing that he still had one last work to show audiences. Today, the trailer has been released for Friedkin's final film The Caine Mutiny Court-Martial.
The Caine Mutiny Court-Martial is based on Herman Wouk's Pulitzer Prize-winning novel of the same name. It follows the story of a naval officer standing trial for mutiny after witnessing his captain grow unhinged and endanger the lives of his crew. The film features an all-star ensemble that includes Kiefer Sutherland, Jason Clarke, Jake Lacy, Monica Raymund, Lewis Pullman, Jay Duplass, Tom Riley, and Lance Reddick.
The trailer shows exactly why Friedkin was so beloved as a filmmaker, he managed to make scenes of people sitting around a courtroom compelling. The trailer starts with a short monologue from Sutherland's Captain Queeg about being the subject of the mutiny. The trailer then cuts between the testimonies of the defendant and the witnesses. All trying to explain why they did what they did, as the evidence seems to point towards them being guilty. The tension in the trailer ramps up before ending with the line "Isn't it obvious that one of you is not telling the truth?"
The Film Joins Friedkin's Impressive Filmography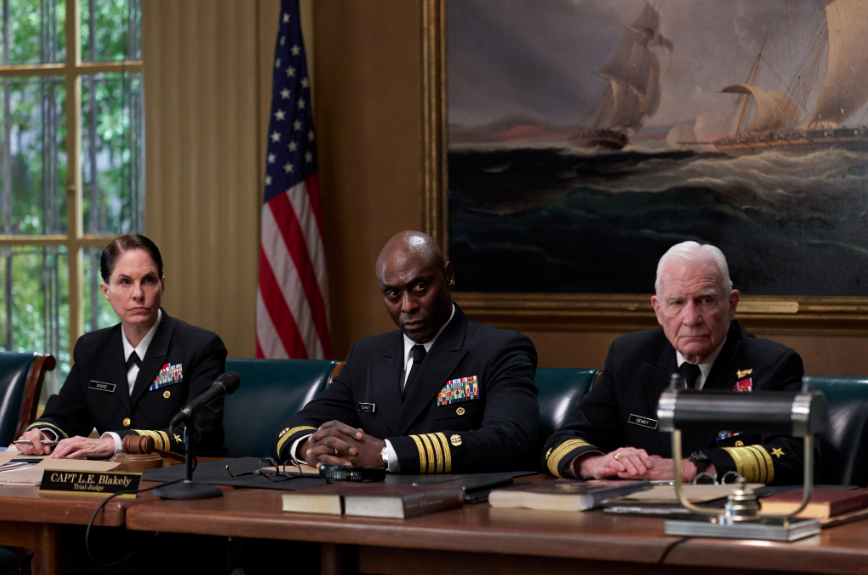 Friedkin is possibly best known for directing one of the most influential films in the horror genre, The Exorcist. He also directed The French Connection, which won five Academy Awards, including one for him for Best Director. His other works include Killer Joe, To Live and Die in L.A., and The Boys in the Band.
The Caine Mutiny Court-Martial will be available for audiences to stream on Paramount+ for all Showtime subscribers on October 6. The film will also make its on-air debut on Showtime 9 p.m. ET/PT on October 8.
Stay tuned to Collider for any future updates and check out the trailer for The Caine Mutiny Court-Martial below: