The Big Picture
The Boogeyman, a recent adaptation of Stephen King's novel, will be released on DVD and Blu-ray on October 10, accompanied by a new poster by artist Anthony Petrie.
Petrie's poster has a graphic novel and 1980s-inspired design, with a black-and-white half featuring a hand opening a door and a red, demon-like hand waiting on the other side.
The story revolves around a family grieving the loss of their mother, with the father struggling to help his daughters.
Save a spot in your film collection (or at the back of your closet) for The Boogeyman's arrival on October 10. Now available for digital viewing, Rob Savage's recent adaptation of Stephen King's beloved novel will be making its way onto a physical release and into your home in just one week. To celebrate the movie's Blu-ray and DVD drop, Disney Home Entertainment has teamed up with artist Anthony Petrie to show off the terror in an imaginative new poster.
Paying homage to graphic novels and the 1980s, Petrie's work has a bit of a Stranger Things vibe with its retro design. One half of the image is black and white with a human hand tempting fate as it twists open a door knob. Lurking on the other side and biding its time is a red, demon-like hand with long fingernails. Eagerly reaching through, the entity on the right is preparing to unleash hell.
Based on King's short story of the same name, The Boogeyman centers around a family grappling with the loss of its matriarch. For Sadie (Sophie Thatcher) and Sawyer (Vivien Lyra Blair), the death of their mother has greatly impacted their day-to-day lives at school, and without much emotional support from their father, Will (Chris Messina), both sisters begin to spiral. A therapist by trade, Will can hardly hope to help his daughters when his own mental well-being is spinning out of control. After a mysterious and distressed patient (David Dastmalchian) seeks the therapist's help, he leaves behind a supernatural entity that will find the grief of the family to be the perfect meal. A story about grief and the all-encompassing presence that it has in our lives, The Boogeyman also features performances by Madison Hu (Best Friends Whenever), Marin Ireland (The Dark and the Wicked), and LisaGay Hamilton (The Practice).
More Stephen King is On the Way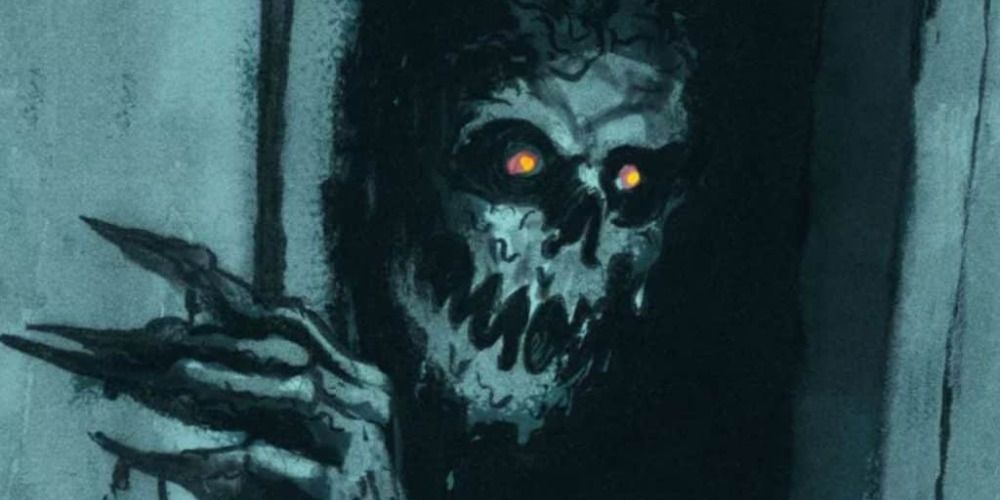 The Boogeyman scared its way into cinemas at the beginning of this past summer, and audiences already have a handful of other film and television adaptations of the author's works to look forward to. On Friday, Paramount+ drops Pet Sematary: Bloodlines, a production that serves as a prequel to King's classic novel, Pet Sematary, which in and of itself has received the on-screen makeover twice before. Also in the works is a feature-length adaptation of Salem's Lot. Directed by Gary Dauberman (Annabelle Comes Home), we know that the film is on the way but no release window has been set at this time.
Check out the trailer for The Boogeyman below and add the horror to your collection when the film arrives on DVD and Blu-ray on October 10. Take a peek at the poster below: