The Big Picture
The Bad Guys: A Very Bad Holiday is a prequel to the 2022 movie and features an all-new voice cast.
The holiday special will center around the bad guys during a canceled Christmas, trying to reignite the holiday spirit.
The animated feature promises to be a delightful Christmas tale that can be enjoyed by both adults and kids, with a release date set for November 30 on Netflix.
The bad guys are set to return to our screens with The Bad Guys: A Very Bad Holiday. The DreamWorks' animated feature will serve as a prequel to the 2022 movie that starred Sam Rockwell, Marc Maron, Awkwafina, and more, however, none of the original cast members are returning for the Netflix special. The upcoming movie is helmed by Bret Haaland and has unveiled new images and they are villainously perfect.
The first image features Wolf and Snake standing in front of a car full of Christmas presents, it almost seems like they are fulfilling Santa's duties this holiday season; though why, remains to be seen. The animated holiday special is being billed as a "new adventure" set before the events of the original feature. The holiday special will bring back all the fan-favorite characters who are seen driving down the street in the second image.
The prequel will elaborate on the bad guys' love for Christmas morning thanks to the fact that while the world is busy opening gifts, there's no one to stop them from going on a city-wide heist. However, Christmas this year is canceled so, the crew must do the unthinkable, "reignite the city's holiday spirit by giving instead of taking." Haaland directs from a script by returning writer Aaron Blabey, and the premise already sounds like the perfect Christmas tale that can be enjoyed by adults and kids alike.
'The Bad Guys' Was a Delightful Success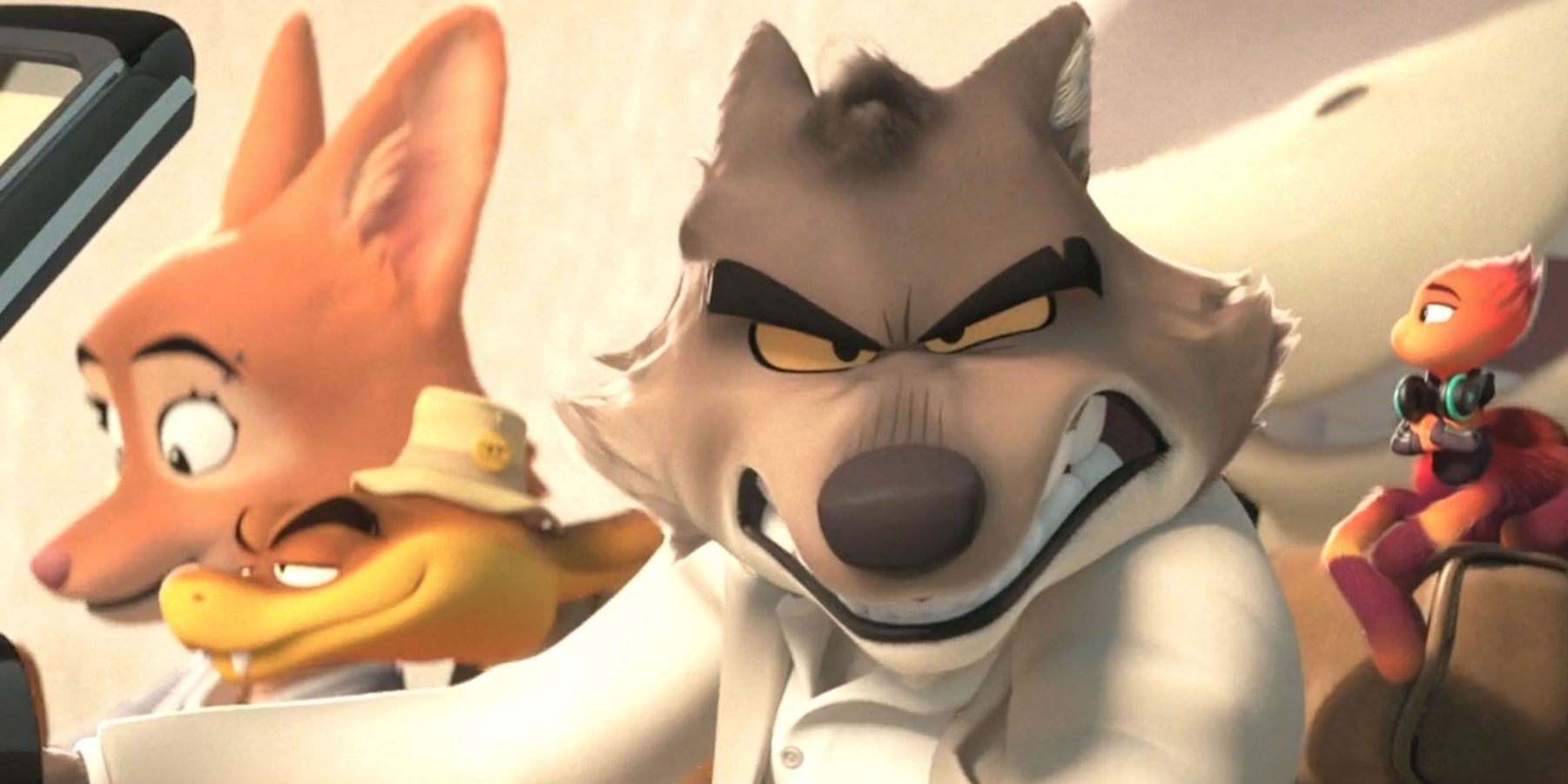 The original 2022 movie followed the rag-tag criminal group of anthropomorphic animals who, when caught, pretend to attempt to reform themselves as model citizens. The effort takes its own hilarious twists and turns, bolstered by its impressive voice cast. The feature took a lot of inspiration from various crime thrillers and anime and became a commercial and critical success. So, the bar is set very high for A Very Bad Holiday.
By the first look at the feature, it seems like another iteration that'll tug on fans' hearts. The all-new voice cast for the holiday-themed prequel includes Michael Godere as Wolf, Ezekiel Ajeigbe as Shark, Raul Ceballos as Piranha, Chris Diamantopoulos as Snake, Mallory Low as Tarantula and Zehra Fazal as Tiffany Fluffit. Further rounding off the cast are Keith Silverstein as Gary the Shaved Ice Vendor and Kari Wahlgren voices DJ Trudy Tude.
The Bad Guys: A Very Bad Holiday will be released on Netflix on November 30. You can check out the new images below: