The Big Picture
Taylor Swift is releasing her concert film Taylor Swift: The Eras Tour in theaters across the US, starting on October 13, 2023.
The film will be shown multiple times a day at AMC theaters, as well as in Imax and Dolby Cinema for an immersive experience. Other theaters, including Regal and Cinemark, will also be showing the film.
Taylor Swift encourages fans to dress up in era-appropriate attire, exchange friendship bracelets, and enjoy the electric experience of her concert film. Tickets are now on sale, so don't miss your chance to join in the fun.
It looks like we, like Taylor Swift, are about to be in our Eras era. So, no worries if you weren't one of the lucky few to snag tickets to The Eras Tour, because now you'll be able to catch it in theaters. That's right, Taylor Swift announced this morning that she will be releasing the concert film for Taylor Swift: The Eras Tour to theaters in the United States beginning on (of course) October 13, 2023. The film is being released in partnership with AMC Theatres. So take those bejeweled cowboy boots out of your closet and get ready to scream the words to "Cruel Summer," not in the back of a car, but in a theater near you.
Start Making Friendship Bracelets and Join the Queue for Tickets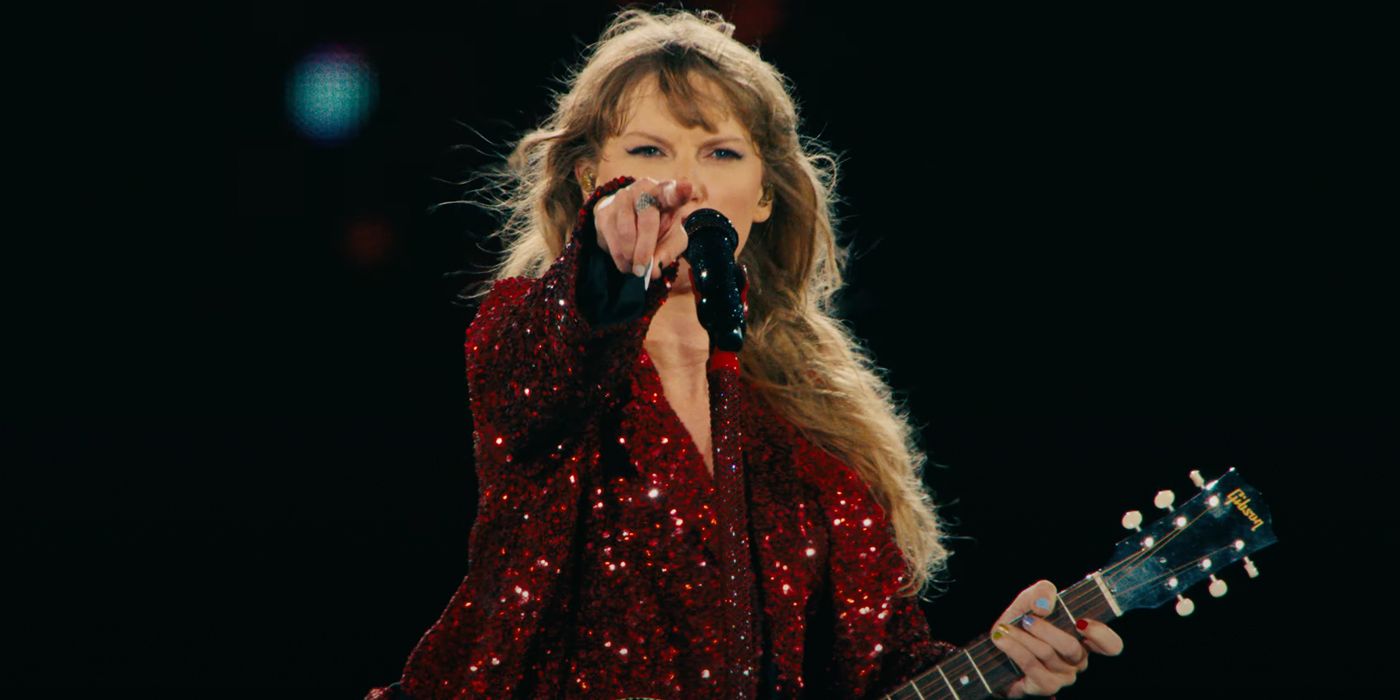 The release of Taylor Swift: The Eras Tour to theaters won't be a one or two-night release, so don't worry about being able to snag tickets. The film is set to play at every AMC location in the United States at least four times a day on Thursdays, Fridays, Saturdays, and Sundays through its initial run. The film will also be available to view on Imax and Dolby Cinema so that fans can access a truly immersive experience. AMC is also acting as a distributor on the project, allowing other theaters to show the film, such as Regal and Cinemark locations. Tickets for the film are $19.89 for adults, a fitting price considering the October release of her 1989 (Taylor's Version) album, and $13.13 for seniors and children. However, those hoping to view the film on Imax or Dolby Cinema will have to pay more.
In Swift's announcement this morning, she noted that "The Eras Tour has been the most meaningful, electric experience of my life so far[…]". And soon you will be able to experience that electric touch in a theater near you. And don't worry, if you think you missed your opportunity to dress as your favorite era or exchange friendship bracelets, you haven't, as Swift noted: "Eras attire, friendship bracelets, singing and dancing [are] encouraged…".
This new theatrical release will certainly be a boon for theaters as the WGA and SAG-AFTRA strikes wear on, delaying film releases. It looks to be another large-scale theatrical event in the vein of Barbie, which, along with Taylor Swift's The Era Tour, broke records this summer. The film is directed by Sam Wrench, who previously worked on such concert films as Billie Eilish Live at the O2, and Lizzo: Live in Concert. Taylor Swift: The Eras Tour will run for 2 hours and 45 minutes, clocking in about thirty minutes shy of her typical set length during her live tour this summer.
Tickets for the film are on sale now. You can purchase tickets here. Watch the trailer for the film below: