The Big Picture
Founder of Blumhouse, Jason Blum, admitted that Taylor Swift scared him to death, causing him to move the release date for The Exorcist sequel, Believer.
Blum had hoped for a double bill with Taylor Swift's film, but later backed off and announced Believer would debut a week earlier.
Horror-loving Swifties will still be able to book an "Exorswift" showing when The Exorcist: Believer premieres on October 6 followed by The Eras Tour on October 13.
If you want to scare off a demon, you might want to reconsider calling Father Merrin. Sure, he might get rid of the demon Pazuzu eventually, but one mention of Taylor Swift will send everyone running for the hills, as Jason Blum has admitted today. The founder of Blumhouse, the horror studio that has terrified audiences with horror franchises like Paranormal Activity, Insidious, and the recent successful Halloween rebooted trilogy, found himself as the one scared when the release date for his upcoming sequel to the iconic horror picture, The Exorcist, came under threat from a tsunami of Swifties.
When Swift announced her film in August, Blum had hoped to create some hype around a "Barbenheimer" style double-bill with the film, dubbing it "Exorswift" on Twitter, but later that day, the producer backed off and announced The Exorcist: Believer would be debuting a week earlier.
We Bowed Our Heads to Taylor Swift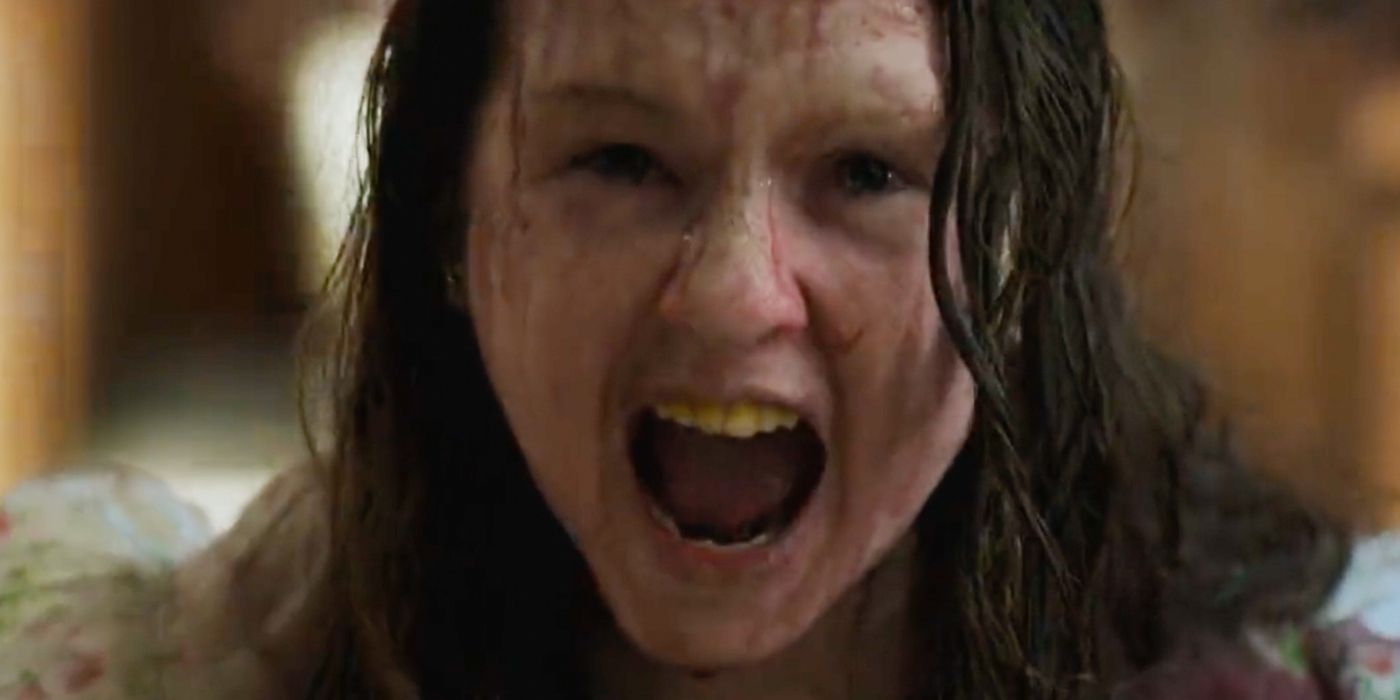 Swift's decision to release a concert film of her record-breaking The Eras Tour in cinemas provided a welcome injection of capital for cinema chains across the country, but at the same time, sent films that had booked out October 13 scampering for cover, as Blum told EW:
"The one thing that scares me to death is Taylor Swift! We had this amazing Friday the 13th in October, which is the single best day to release a scary movie. Obviously, we moved off that [date] and we bowed our head to Taylor Swift," Blum says. "It was too risky to see if 'Exorswift' was going to take or not. People will still have the Exorswift opportunity, so maybe we got to have our cake and eat it too."
Helmed by David Gordon Green, The Exorcist: Believer features emerging talents Lidya Jewett and Olivia O'Neill in the roles of two children tormented by malevolent forces, much in the vein of the original film. Leslie Odom Jr. takes on the role of Jewett's character's father, while Ann Dowd portrays a nurse. However, the headline news for the film is the return of Oscar-winning actress Ellen Burstyn, reprising her iconic character Chris MacNeil for the first time since the original film directed by the late William Friedkin.
The Exorcist: Believer will open in theaters on October 6. Taylor Swift: The Eras Tour will open the following week, on October 13.