The Big Picture
Taylor Swift: The Eras Tour opened to $39 million at the domestic box office, with projections of a debut weekend haul of up to $109 million.
The film is being distributed directly by AMC Theaters and Cinemark Theaters, bypassing traditional studio release methods.
The Exorcist: Believer slipped to second place with $3.7 million, while PAW Patrol: The Mighty Movie held third place with $1.5 million and is expected to reach $100 million worldwide.
Weeks in the making, the party started at the domestic box office on Friday, with Taylor Swift: The Eras Tour poised to deliver record-breaking numbers across its three-day debut. The hotly anticipated concert film opened to $39 million on Friday, which includes the $2.8 million that it made in Thursday previews that were announced at the last minute. The Eras Tour is eyeing an opening weekend haul of around $100 million, with the higher end of projections going as far as $109 million.
Anything over $96.2 million will make The Eras Tour the biggest debut of October, overtaking 2019's Joker. Although, the film's Friday numbers fell ever so slightly short of the DC blockbuster's $39.3 million opening day haul. Visuals of the pop-star's die-hard fans, singing and dancing in movie theaters across the country have been flooding social media, recalling the sort of enthusiasm that was felt only a few months ago with the "Barbenheimer" event — the simultaneous release of Greta Gerwig's Barbie and Christopher Nolan's Oppenheimer, which delivered over $2.3 billion globally.
The Eras Tour will have an unconventional release, with Swift bypassing studios entirely. The film is being distributed directly by AMC Theaters and Cinemark Theaters, and was launched in 90 countries around the world on Friday. The two-hour-forty-minute film, which documents Swift's titular "Eras Tour" — a dazzling celebration of her eclectic career that has grossed over $2 billion worldwide — will have a second leg of release in the remaining territories on November 3. Directed by Sam Wrench, The Eras Tour holds the rare distinction of having earned a perfect 100% score on review aggregator Rotten Tomatoes, with Collider's Ross Bonaime calling it just as impressive as the live show in his review.
The Remaining Slots Were Claimed By Holdovers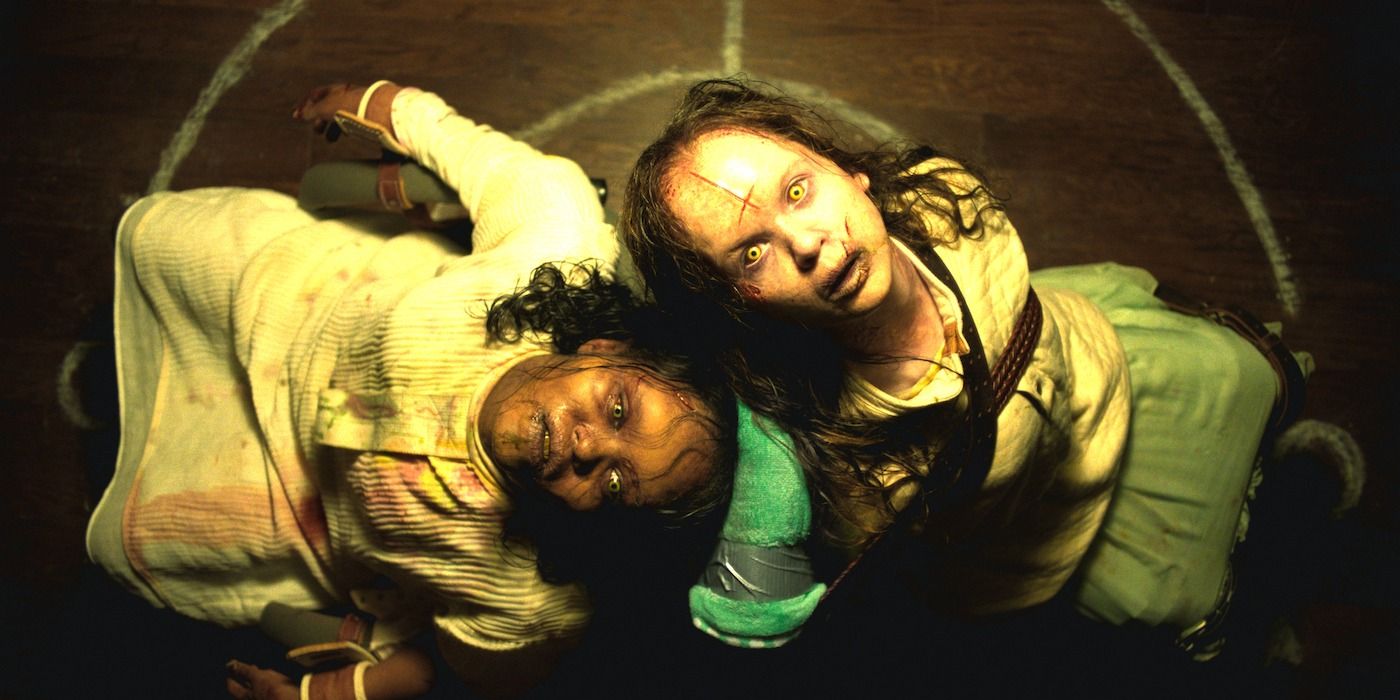 Slipping to second place after a lackluster opening, Universal The Exorcist: Believer grossed $3.7 million on its second Friday, taking its running domestic total to $37 million. The legacy sequel to William Friedkin's landmark original film, which debuted exactly 50 years ago, was never quite able to bounce back from terrible reviews, as it opened to $26 million last weekend. The film is looking to add around $11 million this weekend. Third place went to Paramount's animated sequel PAW Patrol: The Mighty Movie, which has been providing quiet counter-programming for over two weeks now. The film grossed $1.5 million on its third Friday, and is expected to generate around $6 million this weekend, which should take its running domestic total to just under $50 million. Globally, PAW Patrol 2 will pass the $100 million mark, and will then challenge the first film's lifetime worldwide haul of $144 million.
The fourth and fifth spots were claimed by Saw X and The Creator. While Lionsgate's 10th installment in the long-running horror franchise is eyeing a $5.5 million third weekend after grossing just under $2 million on Friday, 20th Century Studios' original science-fiction film is projected to gross a little over $3 million, also in its third weekend, after grossing under $1 million on Friday. Directed by Gareth Edwards, The Creator hasn't been able to live up to pre-release buzz, and will end its domestic run with around $40 million, which, incidentally, is about as much as The Eras Tour grossed in one day. Stay tuned to Collider for more updates.