The Big Picture
Anyone But You is a steamy romantic comedy that follows the twisted relationship of Bea and Ben, who pretend to be a couple at a destination wedding in Australia.
The teaser trailer hints at a deep, dark secret that drives their icy dynamic, keeping viewers on the edge of their seats.
Directed by Will Gluck, known for his comedic talent, the film promises to deliver a mix of rivalry, deception, and steamy moments that will leave audiences captivated.
What would you get if you crossed Fifty Shades of Grey with Gone Girl? We're not entirely sure of the answer but Anyone But You seems pretty close to it. Today, Sony released the first teaser trailer for the movie and it is brimming with intrigue, deception and a good dose of steamy moments. The story centers around a couple who meet, develop a passionate desire, and then… something changes.
The teaser trailer for Anyone But You doesn't give away what happens in the lives of Bea (Sydney Sweeney) and Ben (Glen Powell) that makes their relationship turn ice-cold overnight, but it's clear that something ties them together to the point they feel the need to keep appearances. That's why they suddenly find themselves trapped in a destination wedding in Australia, and it doesn't look like it's going to end well.
We can speculate about the reasons why Bea and Ben will keep torturing each other – money, it's probably money, right? – but the teaser also makes it clear that watching them escalate their rivalry will be one of the best parts of the movie. And, of course, all that teasing probably leads to steamy moments that we'll also want to witness, but for now let's pretend we're more interested in the secrets they're keeping.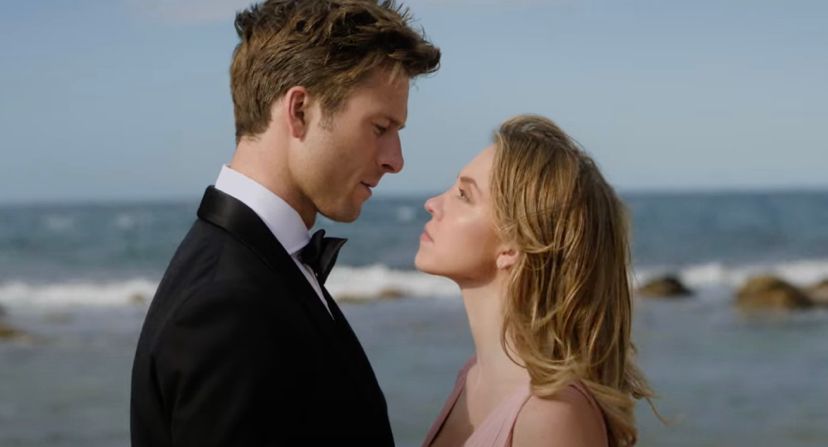 Who's The Team Behind 'Anyone But You'?
Anyone But You is directed by Will Gluck, a filmmaker with a wildly eclectic career: He helmed the two installments of children's movie Peter Rabbit and the 2014 Annie adaptation. However, he's already proven that he's good at mixing sex, comedy and cynicism in Friends With Benefits. His sharp talent for comedy was revealed in his breakout directing feature Easy A.
Gluck co-writes the script of Anyone But You with Ilana Wolpert, who previously penned High School Musical: The Musical: The Series. Aside from Sweeney and Powell, the cast also features Alexandra Shipp (Barbie), Darren Barnet (Never Have I Ever), Joe Davidson (Neighbours), Hadley Robinson (Little Women), Michelle Hurd (Star Trek: Picard), Dermot Mulroney (Marvel's Secret Invasion) and Rachel Griffiths (Total Control).
Anyone But You premieres in theaters on December 22. You can watch the teaser trailer below:
Check out the official synopsis here:
In the edgy comedy Anyone But You, Bea (Sydney Sweeney) and Ben (Glen Powell) look like the perfect couple, but after an amazing first date something happens that turns their fiery hot attraction ice cold – until they find themselves unexpectedly thrust together at a destination wedding in Australia. So they do what any two mature adults would do: pretend to be a couple.