The Big Picture
The AMC App experienced technical issues due to high the demand for tickets to Taylor Swift's concert film. Despite resolving the issue, some fans are disappointed.
The Eras Tour has caused technological problems before, including Ticketmaster crashing when tickets for the actual concert went on sale.
AMC had anticipated the high traffic and upgraded its ticketing infrastructure, but was still overwhelmed by the large number of fans.
August did not slip away like a moment in time for the technicians behind the AMC app, after it was inundated by fervent Taylor Swift fans attempting to buy tickets for the just-announced concert film of the megastar's history-making The Eras Tour, which is currently ongoing, and will continue well into next year. With the app working again, they do appear to be out of the woods for now but there will undoubtedly be some bad blood towards them from fans who didn't get tickets for the dates they wanted.
Users wishing to book tickets for The Eras Tour—or, indeed, anything else for that matter—were met with a message stating that online reservations were temporarily unavailable, due to high volume, and that they should visit their local AMC Theatre in person to make any reservations, in an unprecedented display of demand.
The Eras Tour is no stranger to causing technological torment across the globe, with Ticketmaster crashing in countless countries when tickets to see the actual show were made available, none more so than in North America when the original tour sale ended in farce. Fourteen million users—and bots—tried to buy tickets, according to the chair of the company, and a Ticketmaster blog post reported that the presale traffic eclipsed any previous peak by a factor of four. To meet such demand, Swift would have to play "over 900 stadium shows (almost 20x the number of shows she is doing)," Ticketmaster said in a statement at the time.
A Tsunami of Swifties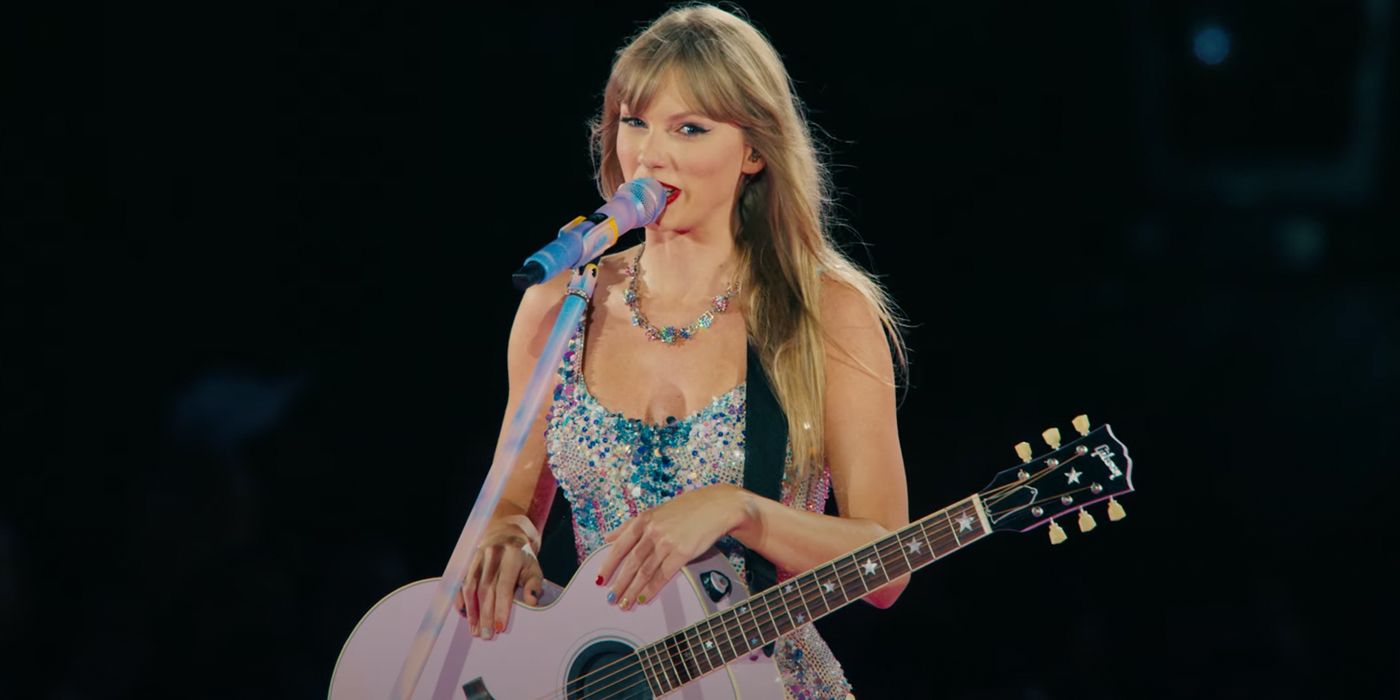 The irony behind this tidal wave of traffic causing a network overload was something AMC had actually anticipated when they announced their participation in the event. Almost smugly, AMC noted it had upgraded its own ticketing infrastructure "to handle more than five times the largest influx of ticket-buying traffic the company has ever experienced before" in order to ensure that everyone who wants a ticket can get one, before being taken down by the tsunami of Swifties.
In an Instagram post about The Eras Tour coming to the big screen, Swift encouraged her dedicated fans to come wearing their Eras attire and friendship bracelets and the singer made it abundantly clear that both singing and dancing along will be not only be permitted in screenings, but strongly encouraged.
Tickets for the film are on sale now, priced at $19.89 for adults and $13.13 for seniors and kids. You can try to purchase tickets here. Watch the trailer for the film below: