The Big Picture
Barbara Crampton initially wanted to stay behind the camera for Suitable Flesh but was convinced to star in the film by director Joe Lynch.
Crampton's previous horror movie experience made her transition into her role seamless, expanding her involvement in the project.
Suitable Flesh is based on H. P. Lovecraft's "The Thing on the Doorstep" and follows a psychiatrist's dangerous journey dealing with an ancient curse.
Suitable Flesh is ready to take viewers through a dangerous journey following a psychiatrist who might've accidentally unleashed an ancient curse. The movie will feature Barbara Crampton as part of its cast, but it wasn't meant to as development on the project moved forward. As a longtime producer on the project, Crampton was going to limit her involvement to a behind-the-scenes position, but eventually, she was convinced to step in front of the camera. During a recent interview with Collider's Perri Nemiroff, Joe Lynch, the director behind the terrifying story, explained how Crampton ended up starring in his film:
She's like the den mother for everybody on set, and it's great because it adds a very positive vibe, but then she's also got to act in it. I think she wanted to take a step back like when she was doing that movie, Glorious. She really liked being behind the scenes. It wasn't until we had the draft right before we shot where I went, "Ready? Babs, babe, come on." It took a little convincing at first, but the second that she said, "Okay, fine," I think she needed us to just goad her on a little bit, but the second that she said yes, everything codified, you know?
Crampton is no stranger to starring in a horror movie, with the most recognizable performances of her career coming from stories set within the genre. In 1985's Re-Animator, the actress portrayed Megan Halsey, a woman who was terrified when she discovered the experiments Herbert West (Jeffrey Combs) has been performing on dead animals. The horror legacy of her career allowed Crampton to go through a seamless transition when becoming a part of the cast of Suitable Flesh, expanding her involvement in a movie that already featured her in a prominent role during development.
In Suitable Flesh, Heather Graham steps into the shoes of a psychiatrist who becomes obsessed with one of her patients suffering from a multiple personality disorder. Her fixation on the man played by Judah Lewis will lead her on dangerous path, full of violence and the damage cause by an ancient curse that could take her entire life away when it allows the patient to swap bodies with her. The psychiatrist must get to the bottom of the mystery before it's too late, and the consequences of the curse are too severe to revert eventually.
The Inspiration Behind 'Suitable Flesh'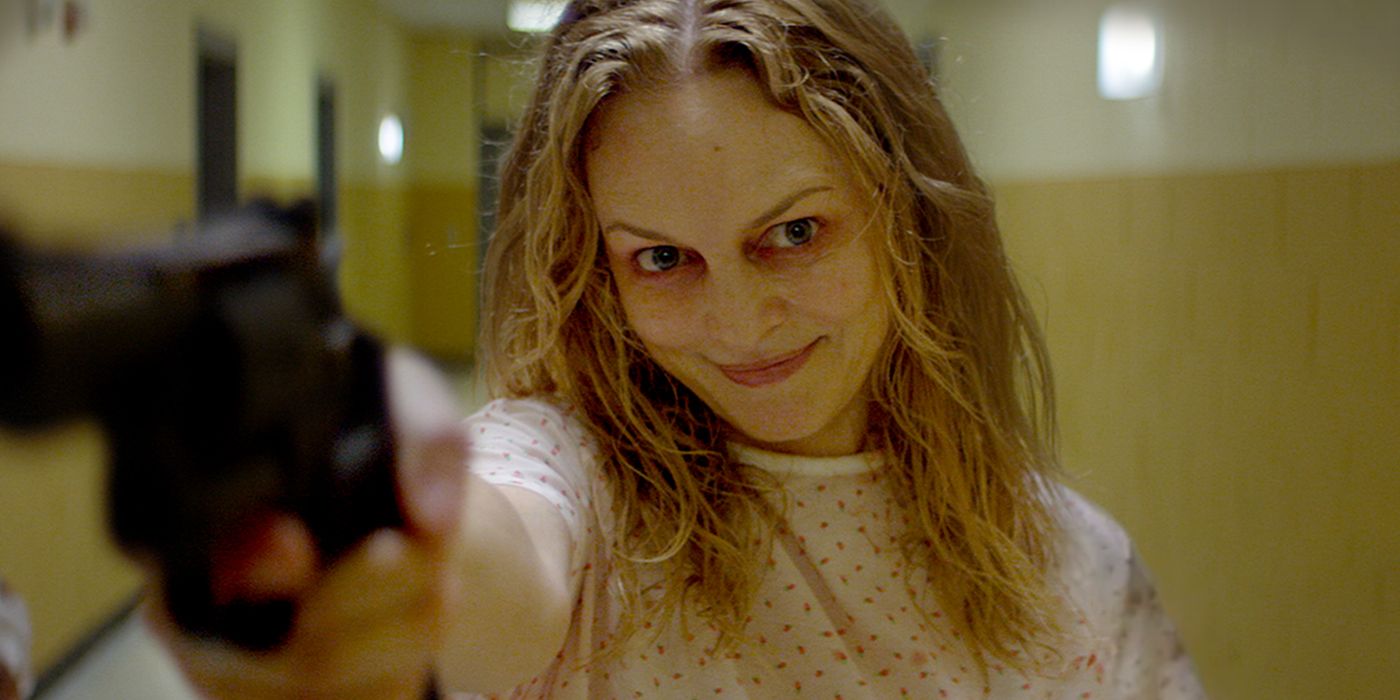 The upcoming horror movie will be based on "The Thing on the Doorstep", a short story by H. P. Lovecraft which follows a group of people who are possessed after experimenting with the occult. Lovecraft has turned out to be an inspiration for Dennis Paoli, the screenwriter behind the script of Suitable Flesh, multiple times. It remains to be seen how the story will unfold, but with the curse making the protagonist slowly lose her mind, it can't mean anything good for those around her.
Suitable Flesh premieres on theaters and on digital platforms on October 27.