Director Joe Lynch's upcoming horror film Suitable Flesh has unveiled a new mind-bending trailer. The film, based on horror master HP Lovecraft's The Thing on the Doorstep, features Barbara Crampton, Heather Graham, and Judah Lewis in leading roles as the story takes horrific twists and turns. The trailer sees Graham as psychiatrist Elizabeth Derby who has the "perfect life, perfect husband and the perfect career." However, things take a sinister turn when her affection and intimacy with a patient (Lewis) leave her entangled with a supernatural entity that takes control of her body.
The trailer is equal part sexy and equal part terrifying as the demonic entity takes over Elizabeth's body and her life, and her colleague, played by Crampton, goes on to investigate what's really happening. By the looks of the trailer and other promotional material, Lynch has done a brilliant job of adapting the Lovecraftian tale for the modern audience that will engage and surprise them.
What to Expect From 'Suitable Flesh'
The original short story, The Thing on the Doorstep, follows an occult obsessed student who marries a mysterious woman who shares his interest. Narrated by the student's best friend, the story takes a turn when the young man realizes that his new wife is trying to take over his body. Though the real twist comes when it's revealed that the wife is also possessed by her own father's spirit.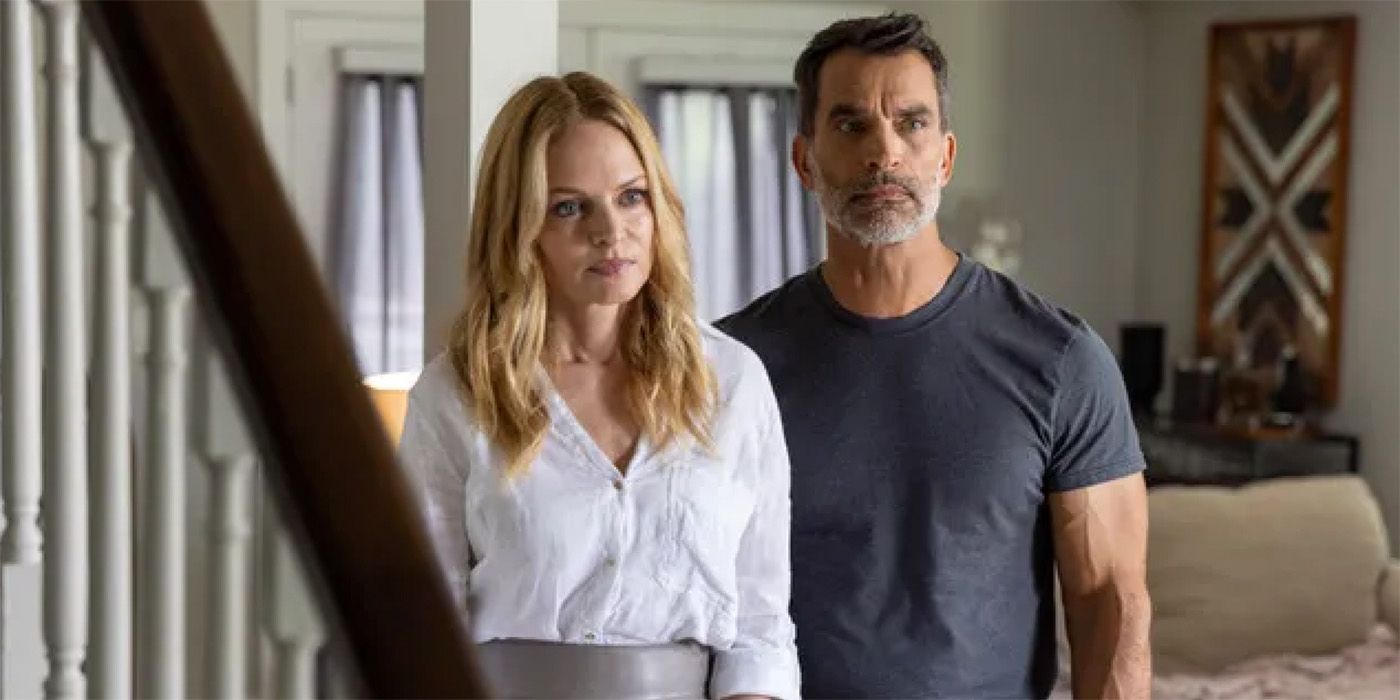 Suitable Flesh features a slew of talents like Bruce Davison, Johnathon Schaech, JD Evermore, Hunter Womack, and more. Lynch directs from a script by Dennis Paoli, who previously adapted Re-Animator, another beloved Lovecraft adaptation from 1985, that turned Crampton into a scream queen alongside Jeffrey Combs and Bruce Abbott, as two medical students who discover a way to bring people back from the dead — but not entirely as they were before.
Suitable Flesh will premiere in theaters and on VOD on October 27. You can check out the new trailer below: