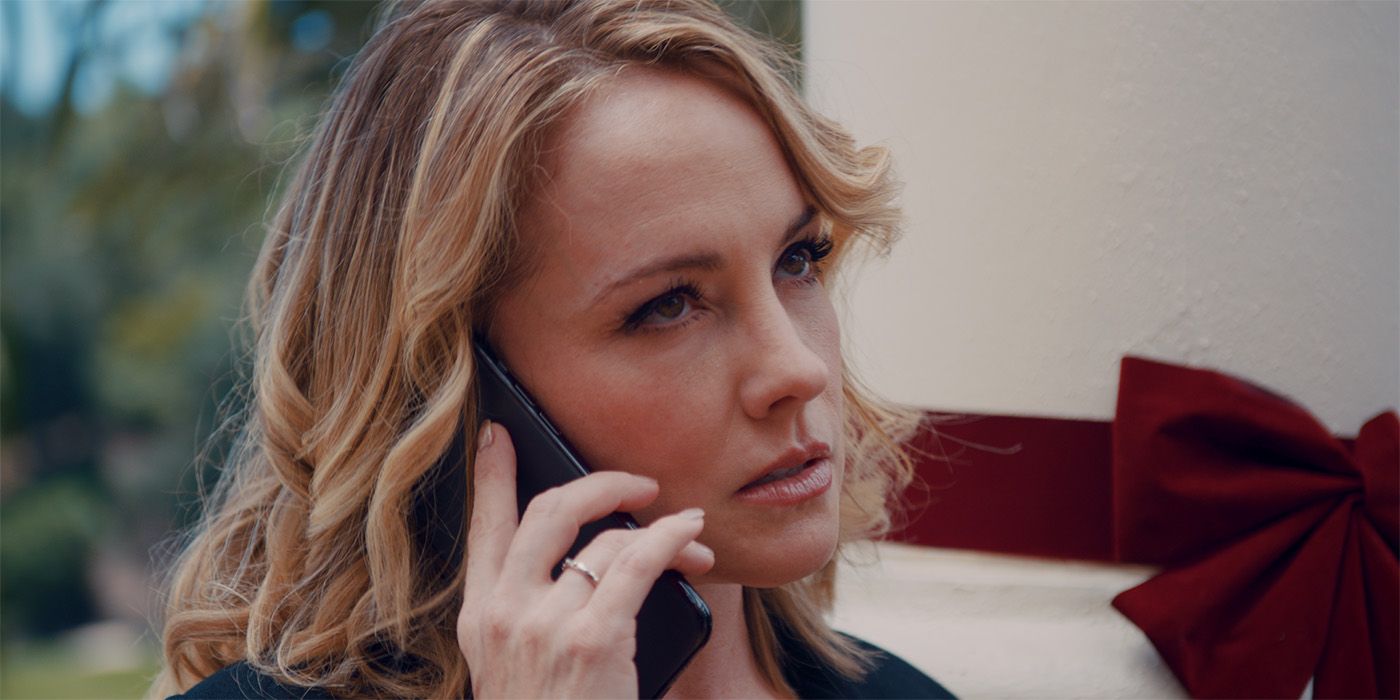 The Big Picture
Get ready for some holiday cheer as the Christmas film Holiday Twist arrives in theaters on December 1, featuring familiar faces like Kelly Stables and Sean Astin.
The trailer introduces a CEO named Connie who dislikes Christmas, but her encounter with a Salvation Army Santa brings her closer to the spirit of the season.
Holiday Twist also includes a side plot involving criminals stealing presents, reminiscent of the movie Home Alone.
With the spooky season soon coming to a close, the holidays are upon us. Along with shopping, cooking, and festive sweaters, now's the time for a handful of themed films to make their debuts onto streamers and into theaters. Today, Collider has the exclusive first look still and trailer for Holiday Twist with the bonus reveal that the Christmas film will be arriving in theaters nationwide on December 1. Starring numerous familiar faces, including Superstore's Kelly Stables, Yellowstone's Neal McDonough, and The Lord of the Rings franchise star Sean Astin, the film promises to add a little jingle to the dreary winter weather.
The trailer introduces viewers to a tightly wound CEO named Connie (Stables) who has a Grinch-like disdain for Christmas and all the joy, lights, and presents that come with it. While her co-workers push Connie to embrace the magic and enjoy the season of giving, she pours every ounce of energy into continuing with business as usual. But, when she crosses paths with a Salvation Army Santa (Blake Leeper) who reveals his own deeply buried grief after losing his family to a drunk driver, Connie's spirit turns around, and she begins to develop a deeper connection to the giving season. There's also some sort of side plot that involves two criminals stealing presents to sell to others, but that isn't fully fleshed out in the trailer but definitely give the movie some Home Alone vibes.
Along with Astin, Stables, McDonough, and Leeper, Holiday Twist also features performances from Emily Tosta (Willy's Wonderland), James Maslow (Big Time Rush), Brian Thomas Smith (The Big Bang Theory), Kelli Mi Li (Bling Empire), Drew Fuller (Charmed), Caylee Cowan (Willy's Wonderland), Haley Reinhart (American Idol), TikTok influencer Montana Tucker, and singer-songwriter Jake Miller, who will have a featured original tune on the film's soundtrack. Having previously held producing credits on titles including The Trial of the Chicago 7, Holiday Twist will mark Stephanie Garvin's feature-length directorial debut. She also penned the film and will produce alongside Scott Rosenfelt (Home Alone).
What Other Holiday Features Are on the Way?
Along with Holiday Twist, those looking to put a little pep in their seasonal step can also look forward to catching films including the Eddie Murphy-led Candy Cane Lane, Apple TV+'s Hannah Waddingham: Home for Christmas, Brandy and Heather Graham's Best. Christmas. Ever!, and even the themed slasher, It's a Wonderful Knife.
Check out the exclusive first-look trailer for Holiday Twist below and kick off the season when the film arrives in theaters on December 1: