The Big Picture
Stream, the upcoming slasher film from the producing team of Terrifier, is set to hold horror fans over until the release of Terrifier 3 in late 2024.
The trailer for Stream reveals a visually intense cat-and-mouse game in a hotel filled with paranoid guests and four killers, delivering the blood and gore that fans of the Terrifier franchise love.
Stream features an impressive all-star cast of horror icons, including Jeffrey Combs, Danielle Harris, Tony Todd, and Dee Wallace, making it a genre battle royal for the ages. The film is set to debut in 2024.
The late 2010s and early 2020s have been a renaissance era for the slasher sub-genre. There has been an amazing mix of fan-favorite returning franchises and new killers keeping horror fans up at night. This has included Terrifier which has taken the genre world by storm thanks to Art the Clown's creatively sickening madness. Terrifier 3 isn't set to release until late next year. However, if you need a new slasher to get excited about in the meantime, the next film from Terrifier's producing team, Stream, will hold your horror-loving heart over till Art's return. Collider can now exclusively debut the film's first trailer.
From director Michael Leavy, Stream follows Roy and Elaine Keenan whose family is drifting apart. In an attempt to save their fractured relationship, they have decided to recreate a family vacation from their past. However, that won't be easy as the hotel they're staying at is being stalked by four killers. As Roy tries to keep his family alive, this dream vacation quickly turns into their worst nightmare. The trailer presents this visually killer cat-and-mouse chase as the hotel is full of paranoid guests, including the Keenan family, who don't know who to trust. The hotel itself is anything but friendly with the location being the host of this deadly game show-like survival gauntlet run by Jeffrey Combs' mysterious character. Also, if you're a Terrifier fan, that franchise's staple blood and gore is here, with ill-fated guests getting their eyes gouged out and drills going through necks in the trailer. This makes sense given Damien Leone (director, writer, and VFX guru of the Terrifier series) did the VFX works for Stream.
Horror All-Stars Unite in 'Stream'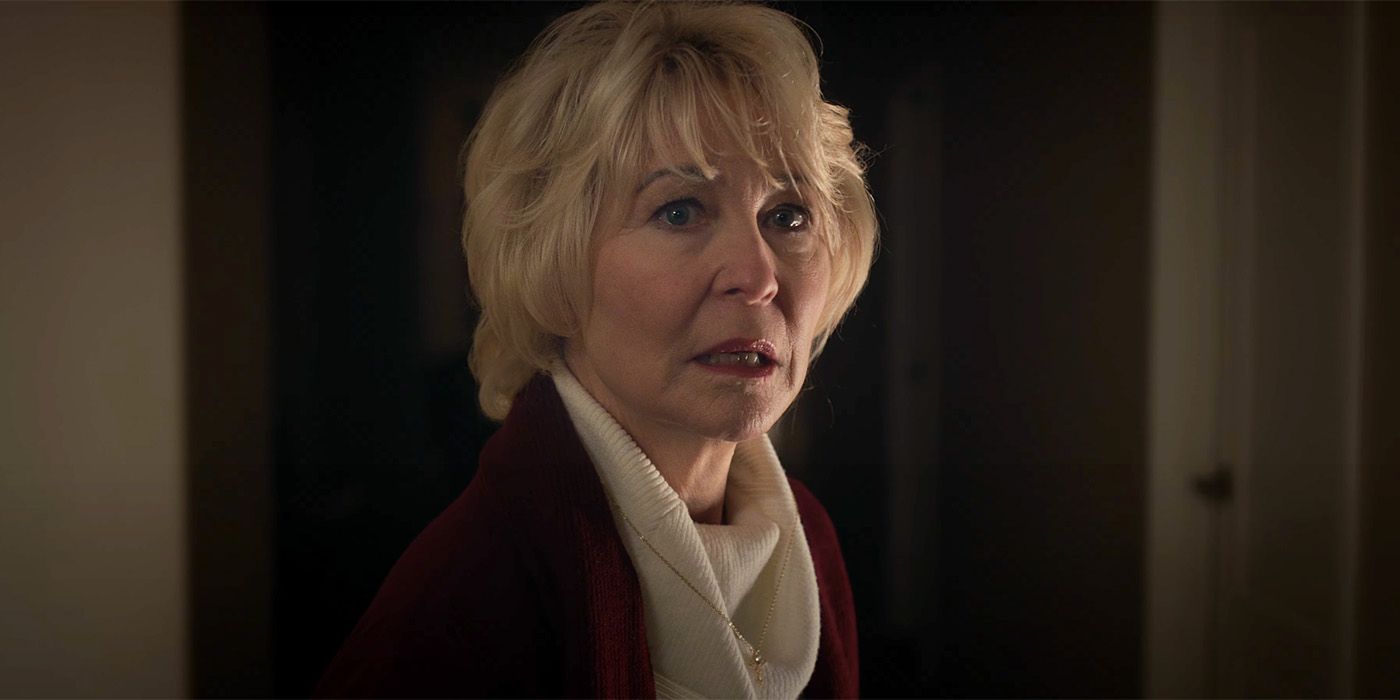 However, the best part of the trailer has to be the who's who of horror icons that show up. To say Stream features an all-star cast would be a grave understatement. Besides the previously mentioned Combs (Re-Animator) leading the charge as this deranged host, Danielle Harris (Halloween 4, Halloween 5), Dee Wallace (The Howling, E.T.), Tony Todd (Candyman, Final Destination) Felissa Rose (Sleepaway Camp, Terrifier 2), Mark Holton (Leprechaun), and David Howard Thornton (Terrifier, Terrifier 2) all have a role in this frightening game. If that wasn't enough, Stream also features Charles Powell (Exorcist III), Bob Adrian (The Conjuring 2), and Terry Kiser (Friday the 13th). With these legends running around the hotel like a twisted Scooby-Doo cartoon, this is shaping up to be a genre battle royal for the ages.
2024 Will Be Another Killer Year
While Stream seems to be a bit more light-hearted when compared to Terrifier, it appears to retain that franchise's entertainingly sick edge. The Terrifier crew has proven themselves as some of the most daring and talented folks the modern genre has to offer. Terrifier 2 was the little blood-soaked indie film that could last Halloween making a killing at the box office. Stream hopes to feed off that success. So far this looks like a really fun, crazy, survival of the fittest type slasher full of colorful characters and livestream killers. The film's tagline "Put Some Skin In The Game " also may imply that viewers are betting on who lives and dies.
When Does 'Stream' Release?
Stream doesn't have a concrete release date yet, but the film is set to debut in 2024 and before Terrifier 3, which is set to release in late 2024. Until then, you can view Stream's new trailer down below and follow the slasher's official social media pages for more updates.