The next installment in the Chris Pine and Zachary Quinto-led reboot series has been trapped in development limbo since early 2022.
The Big Picture
Star Trek fans can look forward to another installment in the reboot series, although it may take some time before it hits the big screen.
Lindsey Anderson Beer, the writer/director of the upcoming Pet Sematary: Bloodlines prequel movie, expressed her love for the Star Trek project and hinted at its positive progress.
While the script may have changed hands, the studio has not abandoned Star Trek 4, and director Matt Shakman confirmed that they are still working on a version of the project he was involved in before he moved to Fantastic Four.
Star Trek fans have had a feast of content over the past 6 years with Star Trek: Discovery kicking off a renaissance of television shows following Starfleet's best and brightest on some of the most thrilling adventures the galaxy has ever seen. However, none of the currently or recently airing Star Trek shows would've been possible without the wild success of the reboot movies following Chris Pine and Zachary Quinto as the iconic Captain Kirk and Mr. Spock. With an alternate origin story, the movie franchise boldly hit theaters in 2009 and spawned two sequel movies with Star Trek: Into Darkness remixing the Wrath of Khan in 2013, and Star Trek: Beyond telling a whole new story in 2016.
Now, 7 years later, fans are still clamoring for another installment in the now-loved reboot series. During a conversation about her upcoming Pet Sematary: Bloodlines prequel movie, writer/director Lindsey Anderson Beer spoke with Collider's Perri Nemiroff about the status of her long-in-development follow-up to Star Trek: Beyond. While it sounds like things are likely still in the early stages, Anderson Beer sounded positive about the likelihood that we'll still be getting that fourth movie. As she told Nemiroff:
"It is, it's still on the tracks. I love that project, and it was another one that I had to hop off of to direct this movie, and that was a hard thing to do. But I love that everybody involved with that project."
'Star Trek 4' Is Coming But It May Be a While Before It Boldly Goes to The Big Screen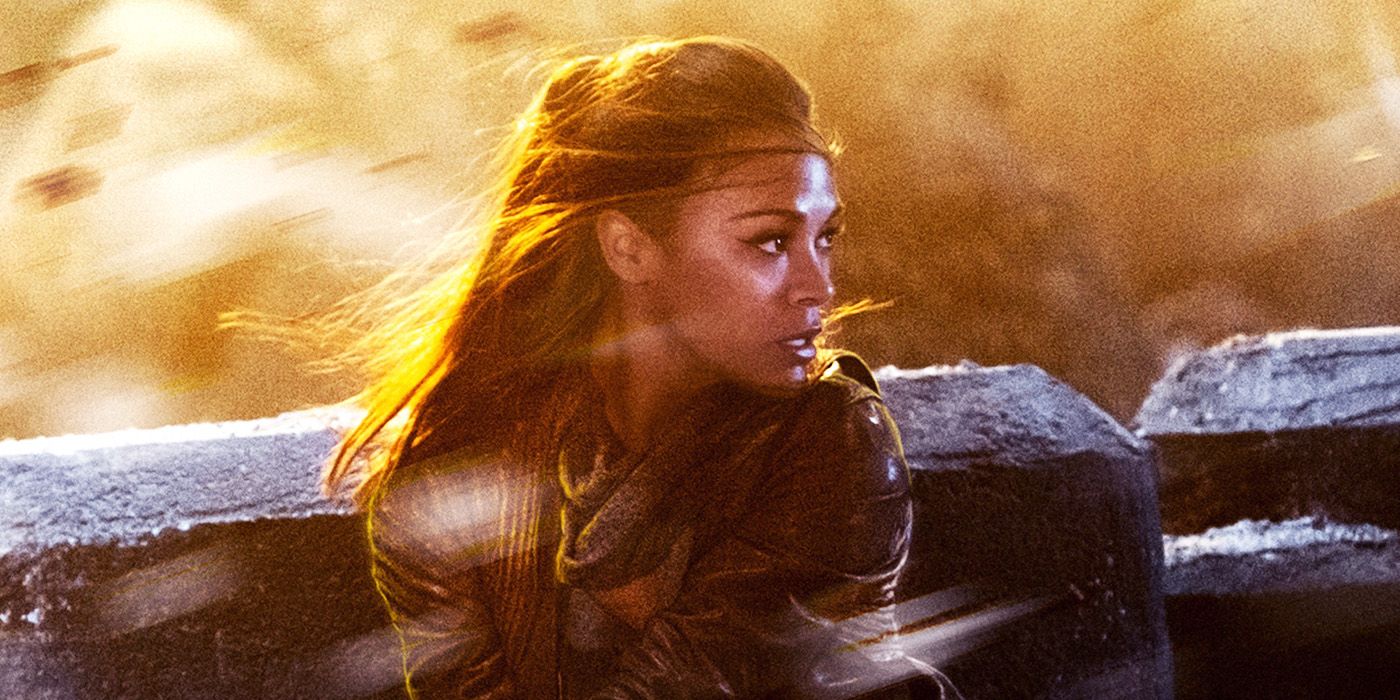 Star Trek 4, was initially set for production in the back half of 2022, but that first announcement jumped the phaser a bit as it also surprised the stars who were reportedly set to return at the time. While it looks like Anderson Beer may no longer be penning the script for this one, it does sound like the studio hasn't abandoned the project. Director Matt Shakman shared similar comments with Collider earlier this year. Shakman was slated to direct the fourth movie, however, he too had to step away from the project when he was tapped to helm the upcoming Fantastic Four movie which is set to introduce the super team to the MCU. Shakman told Editor-In-Chief Steve Weintraub, "I think what they're still working on is a version of what I have been working on for the time that I was involved."
While it may be a while before the movie fully gets off the ground, Star Trek fans can rest assured knowing that the project is still on the table. Check out Nemiroff's full conversation with Anderson Beer below.