Based on the New York Times bestseller by Dr. Ibram X Kendi, the documentary will arrive in November.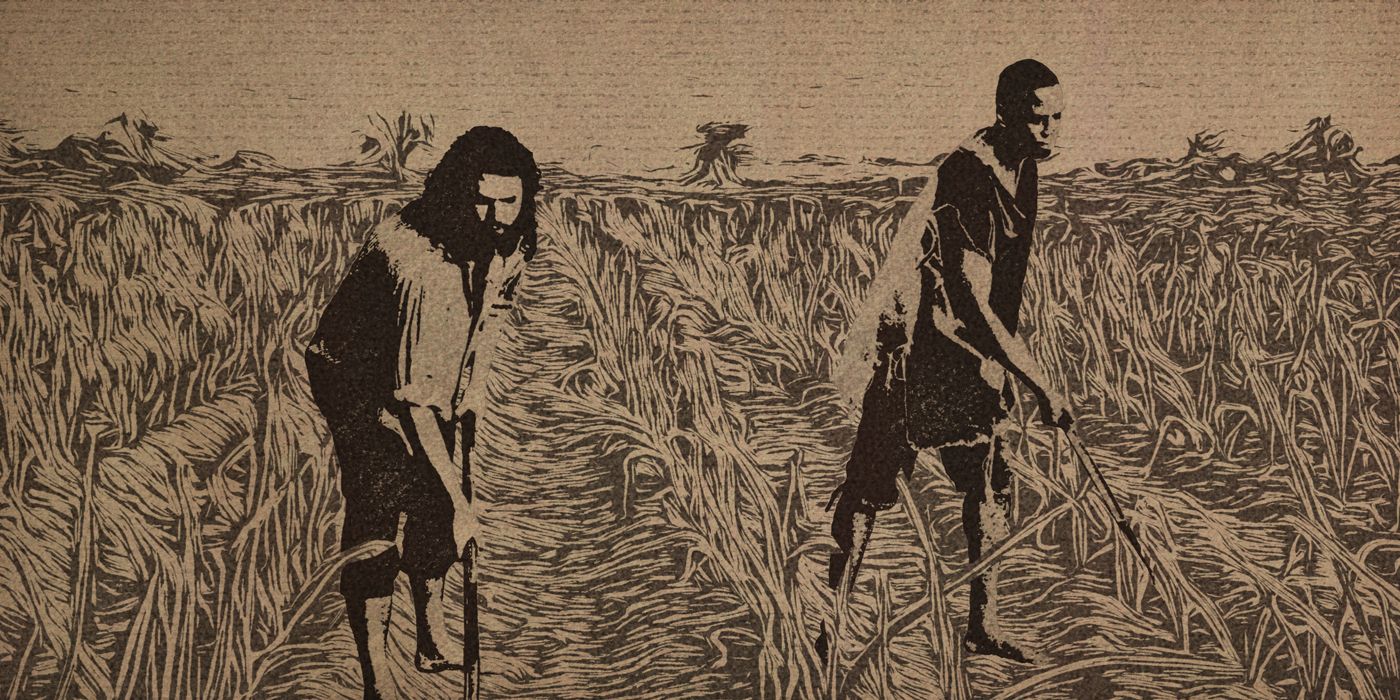 The Big Picture
Stamped From the Beginning, based on a bestseller by Dr. Ibram X Kendi, exposes the long-standing and powerful presence of anti-black racism in American history.
With animated portrayals of historical moments, the film showcases the racist tropes and imagery that have perpetuated racist sentiments over the years.
Featuring notable female academics and activists, the film aims to guide and enlighten viewers on the deep-rooted nature of racism.
Netflix has announced the premiere date for Stamped From the Beginning, the latest project from prolific Academy Award-winning filmmaker Roger Ross Williams. The feature is based on the New York Times bestseller and National Book Award winner of the same name by Dr. Ibram X Kendi which chronicles the long existence and unsettling power of anti-black racism throughout American history. Williams's latest joins the growing slate of high-profile projects arriving on the streamer in the Fall as it releases on November 15.
Utilizing animations of historical figures and moments from U.S. history, Stamped From the Beginning will walk viewers through the many racist tropes, stereotypes, and imagery that are ingrained in society and how they came to be so commonplace. It promises to be a chilling look at how this messaging reinforced racist sentiments over the years. To guide and enlighten viewers, the feature boasts a strong roster of female academics and activists like Dr. Angela Davis, Honorée Fanonne Jeffers, Brittany Packnett Cunningham, Dr. Jennifer L. Morgan, and Dr. Kendi.
Williams picked up his lone Oscar win for his short documentary film Music By Prudence in 2010, but he has plenty of acclaimed titles to his name including his Academy Award-nominated feature Life, Animated. This year has been an especially busy one for the director with the recent release of his documentary Love to Love You, Donna Summer and The 1619 Project which he produced and directed two episodes of. He also went to Sundance earlier this year with Cassandro, his latest feature starring Gael García Bernal as the titular Liberace of Lucha Libre which will enjoy a limited run in theaters on September 15.
Stamped From the Beginning Joins a Crowded Fall for Netflix
The full schedule of films and series arriving in the Fall is starting to get crowded at Netflix. September 27 will see the release of Wes Anderson's latest film The Wonderful Story of Henry Sugar, a four-part short film spanning the darkest moments of author Roald Dahl's career. Ahead of Halloween, the service will also see the return of horror maestro Mike Flanagan with his starry and much-anticipated Edgar Allan Poe adaptation The Fall of the House of Usher on October 12.
Stamped From the Beginning premieres on November 15. In the meantime, check out the trailer for Williams's Love to Love You, Donna Summer below.