The Big Picture
Sony is releasing a new Spider-Man short film starring Miles Morales, highlighting his struggle with anxiety as a superhero.
The film emphasizes the importance of reaching out for help and will kick off a program called LENS, connecting underrepresented filmmakers with established IPs.
The short film will play at the Animation Is Film Festival, which features other highly anticipated titles including Miyazaki's latest movie.
We still don't know exactly when Spider-Man: Beyond the Spider-Verse will premiere, but Sony is making the wait just a little bit easier by releasing a new short film starring our new favorite Spider-Man Miles Morales (voiced by Shameik Moore). In The Spider Within: A Spider-Verse Story, we'll get to see a different struggle that Miles had to deal with ever since he became the friendly neighborhood hero.
In the short film, Miles has to fight a silent but deadly enemy that many people across the world (and across the Spider-Verse) have to deal with as well: Anxiety. In the story, the teenager starts getting anxious when his responsibilities as a student, friend, and city savior start to pile up. The pressure ends up making Miles have a panic attack – which in turn forces him to have to confront manifestations of his anxiety.
The lesson from The Spider Within: A Spider-Verse Story both for Miles and viewers is that reaching out for help is also an act of bravery. The short film also is set to kick off a special program from Sony Pictures Animation and Sony Pictures Imageworks called LENS (Leading and Empowering New Storytellers). The idea of the program is to connect up-and-coming filmmakers from underrepresented groups and existing IPs in order to tell new stories and showcase their talent.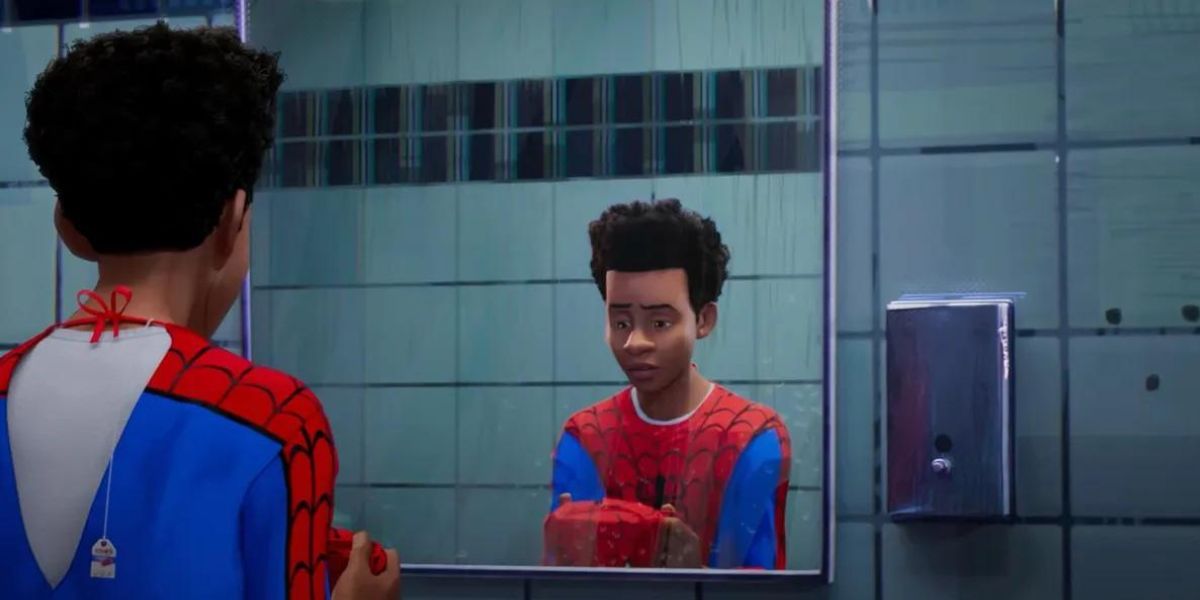 'The Spider Within: A Spider-Verse Story' Is Part of 2023's Animation Is Film
The Spider Within: A Spider-Verse Story is set to premiere at this year's Animation Is Film Festival, and its very first screening will be followed by a panel with Jarelle Dampier (Director), Khaila Amazan (Writer), Clara Chan (VFX supervisor), and Joe Darko (animation supervisor), moderated by Michelle Raimo-Kouyate and David Schulenburg (Producers/LENS Program Creators). The animation festival will also feature titles like Hayao Miyazaki's latest movie The Boy and the Heron, the long-awaited sequel Chicken Run: Dawn of the Nugget, Walt Disney's Once Upon a Studio, and many others.
Spider-Man: Across the Spider-Verse is currently among one of the most appreciated movies of 2023 and it grossed almost $700 million worldwide – it is currently the sixth highest-grossing movie of the year. Although the third part of the story was originally slated for a March 2024 release, now that date has become blurry after recent allegations of massive delays from animators. The story will continue to follow Miles, Gwen Stacy (Hailee Steinfeld), and Peter Parker (Jake Johnson) as they try to fight destiny across the multiverse.
The sixth edition of the Animation Is Film Festival runs from October 18 to 22 in Hollywood. You can check out the full lineup at the event's website.