The Big Picture
Spider-Man: No Way Home brought together the three live-action Spider-Men in an epic film, and the new action figures celebrate this momentous event.
The return of Tobey Maguire and Andrew Garfield added emotional depth and redemption to their respective Spider-Man film series, while helping Tom Holland's Spider-Man grow.
The new Marvel Legends line features separate figures for each Spider-Man, including Tom Holland's in his new suit, along with other characters like MJ, Matt Murdock, and Sandman. Pre-order is now available on Hasbro Pulse's website.
While Spider-Man is having another amazing year with the release of Across the Spider-Verse and the upcoming Spider-Man 2 from Insomniac Games, many Marvel fans are still riding the high of Spider-Man: No Way Home. This is the epic film that brought all three live-action Spider-Men together. Even though it's almost two years old, it feels like new merchandise for the film is being released every day. Now Hasbro has just unveiled their latest wave of Marvel Legends for No Way Home that'll have your spider senses tingling.
The line includes six new figures. For the web-heads, there's Tobey Maguire's Friendly Neighborhood Spider-Man, Andrew Garfield's Amazing Spider-Man, and Tom Holland's Spider-Man in his new comic accurate spider suit that we saw in the very last scene in No Way Home. Continuing on the hero's side of things there's also Zendaya's MJ and Charlie Cox's Matt Murdock who made his proper MCU debut in the film.
Lastly, the only villain in this new wave is Thomas Haden Church's Sandman, seen in his sand appearance from No Way Home. While Marvel Legends has seen many Holland Spidey figures in the past, including a three pack with the Spider-Men together, this is the first time Hasbro are selling the heroes separately and the first time Holland is getting a figure in his new suit. Each Spider-Man figure comes with an unmasked head sculpt and every figure comes with alternate hands. In addition, MJ comes with Doctor Strange's spell box while Matt comes with his cane and brick that is thrown at Spidey.
'No Way Home' Continues To Amaze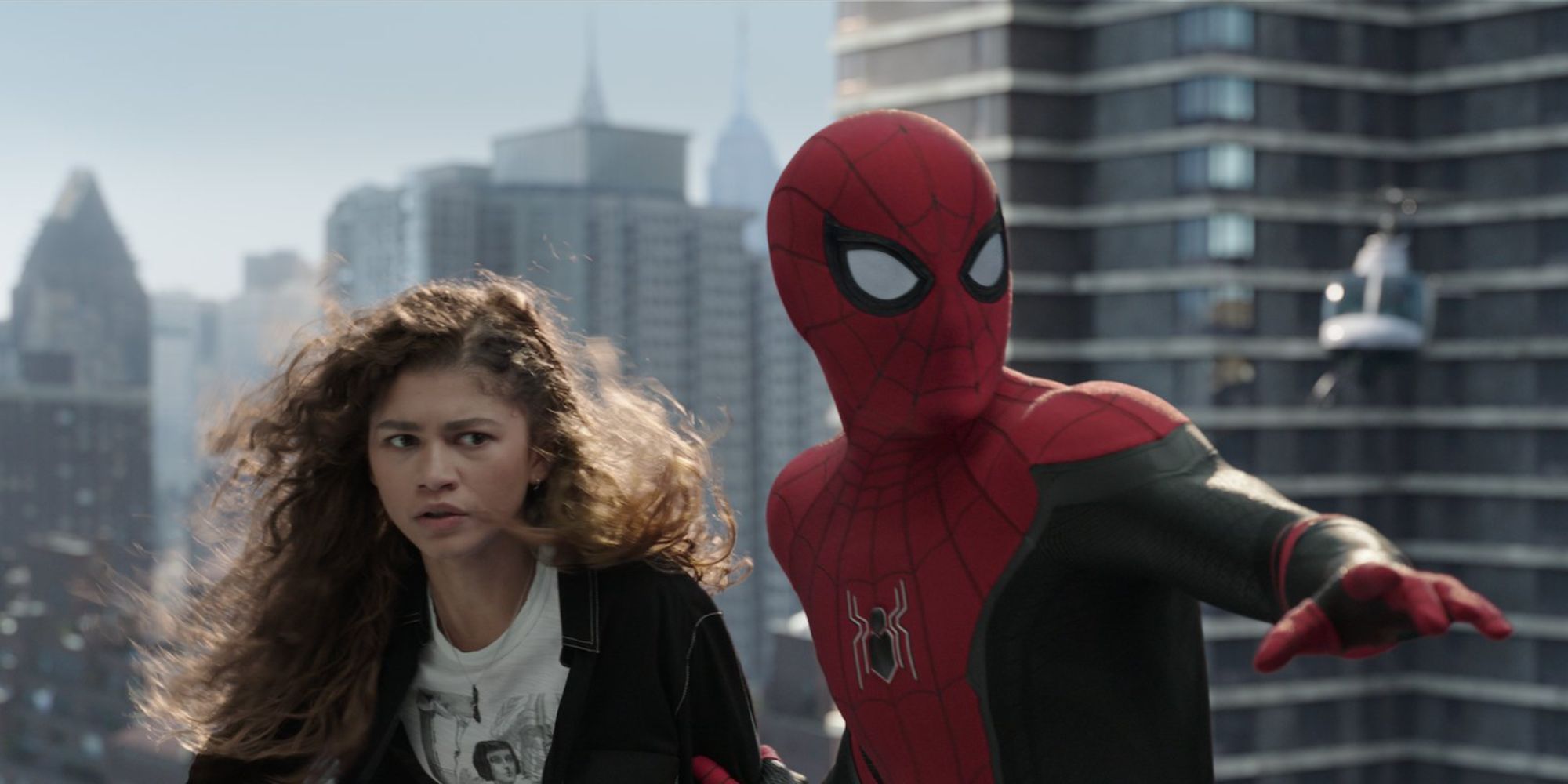 Even though it's been two years and Marvel fans have probably watched the film countless times, it's still hard to believe No Way Home actually happened. Uniting the three Spider-Men together in a film seemed something reserved for fan fiction or comic books, but seeing Maguire, Garfield, and Holland on the same screen is as heart-stopping as it was in 2021. Better yet, their return had emotional meaning and wasn't just a soulless cash grab for nostalgia's sake.
For Maguire and Garfield, it felt like a chance at redemption as both their series were abruptly cut short. They helped elevate their own stories while making Holland's MCU Spider-Man finally feel comfortable in his own wall crawling skin. Once you get to that third act on the Statue of Liberty where all three Spider-Men are fighting against Green Goblin, Lizard, Sandman and Electro, you're in Marvel heaven. That's why it's great to see No Way Home get celebrated with new action figures. It's truly one of the best superhero movies of all time.
Spider-Man: No Way Home is currently streaming on Hulu and Starz. Before you start your next rewatch, the new figures can be previewed down below, and you can pre-order them now on Hasbro Pulse's website.