The Big Picture
Sofia Coppola's biopic Priscilla gets a new release date, distancing itself from Taylor Swift's concert movie and the Five Nights at Freddy's adaptation ahead of Halloween.
The film received rave reviews at the Venice Film Festival, with a seven-minute ovation from the crowd and a positive reaction from Priscilla Presley herself.
Priscilla depicts the turbulent relationship between Priscilla Presley and Elvis, focusing on her story rather than Elvis's career, providing a stark departure from previous portrayals of the King.
Following a rousing debut at the Venice Film Festival, Sofia Coppola's much-anticipated biopic Priscilla is getting a more advantageous if slightly delayed release date. Originally planned to debut on October 27, the film is now set to make its theatrical debut on November 3. A24 is capitalizing on the roomier upcoming film schedule after Dune Part 2 vacated that spot on the calendar amid the ongoing WGA and SAG-AFTRA strikes.
The move now allows Priscilla to distance itself from the upcoming Taylor Swift: The Eras Tour concert movie which is projected to dominate the box office upon release if the eye-watering ticket presale numbers are any indication. It also moves Coppola's latest out of the way of Blumhouse's buzzy video game internet sensation adaptation Five Nights at Freddy's which looks to give audiences an animatronic jumpscare ahead of Halloween. A24 is clearly confident in Priscilla considering it was essentially the talk of Venice, drawing a seven-minute ovation from the crowd along with rave reviews from critics and a strong positive reaction from Priscilla Presley herself who was in attendance.
Priscilla is Coppola's adaptation of Presley's memoir Elvis and Me and goes behind the scenes of her marriage to the late King of Rock and Roll. The memoir, and the film by proxy, depicts their relationship warts and all, from their meeting when she was only fourteen years old to their eventual divorce in 1973. Coppola doesn't paint it as some fairy tale romance full of love and passion, but rather as a picture filled with red flags as Priscilla deals with her husband's temper, infidelity, addictions, and attempts to control her. It's meant to be Priscilla's story more than anything though as Coppola describes Elvis and his career as being on the sidelines, a stark departure from Baz Luhrmann's Elvis from last year.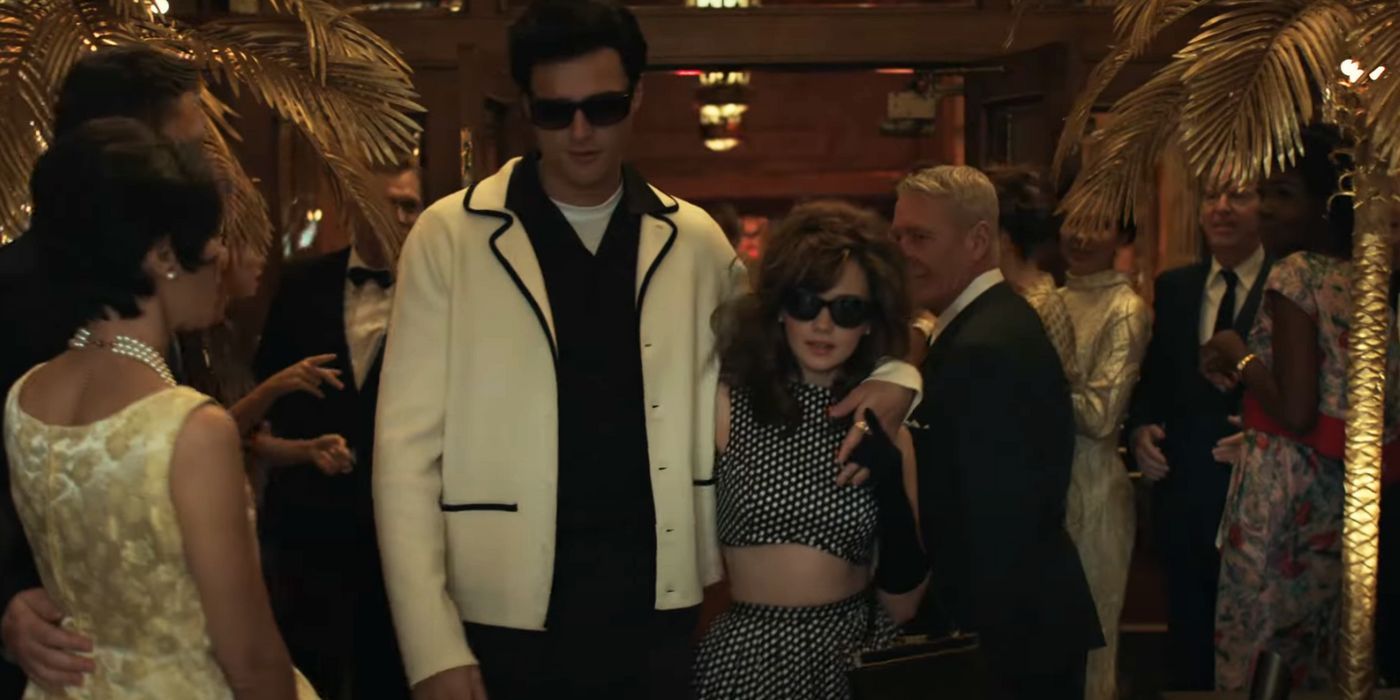 Cailee Spaeny takes on the lead role of Priscilla while Jacob Elordi follows up Austin Butler and an animated Matthew McConaughey as Elvis. Rodrigo Fernandez-Stoll, Emily Mitchell, Jorja Cadence, Tim Post, and Luke Humphrey round out the bunch in Coppola's latest which she also wrote in addition to directing for the first time since 2020's On the Rocks.
'Priscilla' Keeps the Praise Coming for A24
It's a great time to be A24 right now as the studio is killing it with its festival premieres. Last night, Dicks: The Musical featuring Megan Mulally and Megan Thee Stallion premiered to raucous applause for Midnight Madness. Off the festival circuit, the studio has been having another strong year with the horror film Talk to Me finding widespread acclaim and earning a sequel, Beau Is Afraid drawing more praise for Ari Aster, and Past Lives being hailed as one of the year's best films.
Priscilla now arrives in theaters on November 3. Check out the trailer for Priscilla below.