The Big Picture
Silent Night, directed by John Woo and starring Joel Kinnaman, centers around a father seeking revenge for the murder of his son.
Kinnaman went all-in for the role, performing 99% of the film's stunts and undergoing intense training for action sequences.
The first Silent Night poster perfectly captures the sentiment of the movie, as it shows Kinnaman armed and ready for a fight.
While the silent film era may have faded into history, contemporary auteurs continue to explore this unique concept. From A Quiet Place to the recently released No One Will Save You, filmmakers have consistently demonstrated that dialogue-free movies can deliver just as much enjoyment as their talkative counterparts. Coming to theaters near you this December is a revenge film titled Silent Night which as the title suggests features little to no dialogue. The film, directed by legendary filmmaker John Woo, stars Joel Kinnaman as a father determined to avenge the murder of his young son.
According to the official synopsis, the movie centers around Kinnaman's character, Godlock. He faces unimaginable tragedy one Christmas Eve when he witnesses the accidental death of his son, who becomes an innocent victim caught in the crossfire of a gang-related incident. Godlock suffers a severe injury to his throat, rendering him mute. While recuperating, he is haunted by the harrowing memories of his son's final moments and becomes consumed by a desire for vengeance. To prepare for his mission of retribution, he undergoes a grueling and painful training regimen.
The recently unveiled poster, courtesy of Entertainment Weekly, spotlights Kinnaman's character. It perfectly captures the central sentiment of the film, depicting Godlock holding a gun poised just above his lips, in a "hush" gesture. Additionally, the poster proudly proclaims the movie's association with the producer of John Wick, possibly hinting at the level of high-octane action that audiences can anticipate. "Action Speaks Louder Than Words" a brief log line below the film's title reads. In an earlier interview with Collider, Kinnaman spoke about his experience taking on a silent character saying;
"Some people thought like, 'Oh, that's easy. You don't have to learn any lines,' but it's not, because the eyes don't lie. And often the dialogue, it will help you get there. It would help you get emotionally there. So it's actually a lot harder to portray everything that you just have to have that kind of inner life and that inner motor and those thought processes going for real. You just can't hide. So I think it's very revealing when there's no dialogue. And so it was a great challenge, and I was very excited that he wanted to do it with me."
Joel Kinnaman Virtually Performed All of His Stunts In 'Silent Night'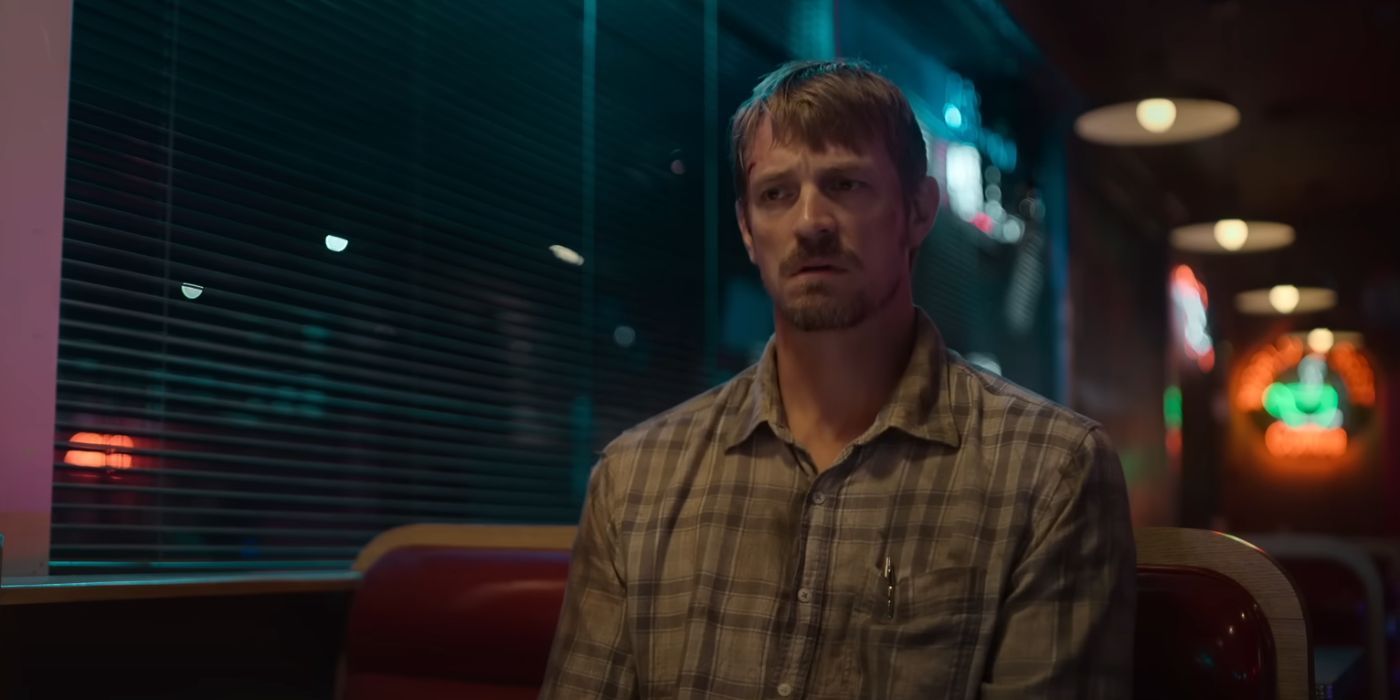 While portraying a mute character is a challenging endeavor in itself, Kinnaman went the extra mile to breathe life into Godlock's character. In his interview with EW, Woo praised Kinnaman's commitment to the role, highlighting that he personally executed 99% of the film's stunts and "was also training with our fight coordinator every day, just rehearsing and training for all of the action sequences.
Written by Robert Archer Lynn (Prisoner), Silent Night will mark Woo's first Hollywood film since 2003's Paycheck. The film co-stars Scott Mescudi (aka Kid Cudi) as a police officer, alongside, Catalina Sandino Moreno and Harold Torres. Silent Night drops in theaters on December 1. Check out the poster below: