The Big Picture
Scream creator Kevin Williamson advocates for Neve Campbell's return and higher pay in the horror franchise, praising her portrayal of Sidney Prescott.
Campbell left Scream VI due to feeling undervalued and unfairly paid, believing she should have been offered more considering her impact on the franchise.
The Scream franchise has spanned five films over twenty-five years, with the latest installment focusing on new characters played by Melissa Barrera and Jenna Ortega.
Scream creator and executive producer Kevin Williamson is advocating for former star Neve Campbell to return to the horror franchise with a higher pay package. Speaking on the Happy Horror Time podcast this week, Williamson spoke about his admiration for the actress, believing she should be paid more for her role as Sidney Prescott and hinting there will be plenty of opportunities for her to make a comeback.
In the interview with podcast hosts Tim Murdock and Matt Emert, Williamson spoke highly of Campbell and what she brought to the franchise. "I know her well. I love and adore her, and that's what she did and it's great for her," he said, revealing his admiration for Campbell's portrayal of Prescott for the first five films. He understands why the actress did not reprise her role for the sixth installment, which premiered in March this year and grossed $168 million at the global box office (more than any of the other films in the franchise). "I love everyone involved with Scream and all I can say is pay her the money. Yes, you heard it, everyone. That's what I would do; I would give her that," Williamson said, adding that he hopes she will be paid the same as every other actor in the series. "One day, they'll figure that all out."
Why Did Campbell Leave the Franchise?
In June 2022, Campbell publicly revealed why she would not appear in Scream VI. "As a woman, I have had to work extremely hard in my career to establish my value, especially when it comes to Scream," the actress, who has most recently appeared in television series The Lincoln Lawyer and Twisted Metal, said in a statement last year. Whilst she was asked to reprise her role for the new film, she felt she was being unfairly paid for not only the work she was doing, but her positive impact on the franchise's success. "I felt the offer that was presented to me did not equate to the value I have brought to the franchise." Campbell revealed she believed she would've been offered a higher sum if she "were a man and had done five installments of a huge blockbuster franchise over twenty-five years." Whilst she loved working on the films, she felt it wasn't right to allow herself to be undervalued. "In my soul, I just couldn't do that," she said. "I couldn't walk on set feeling that—feeling undervalued and feeling the unfairness, or lack of fairness, around that."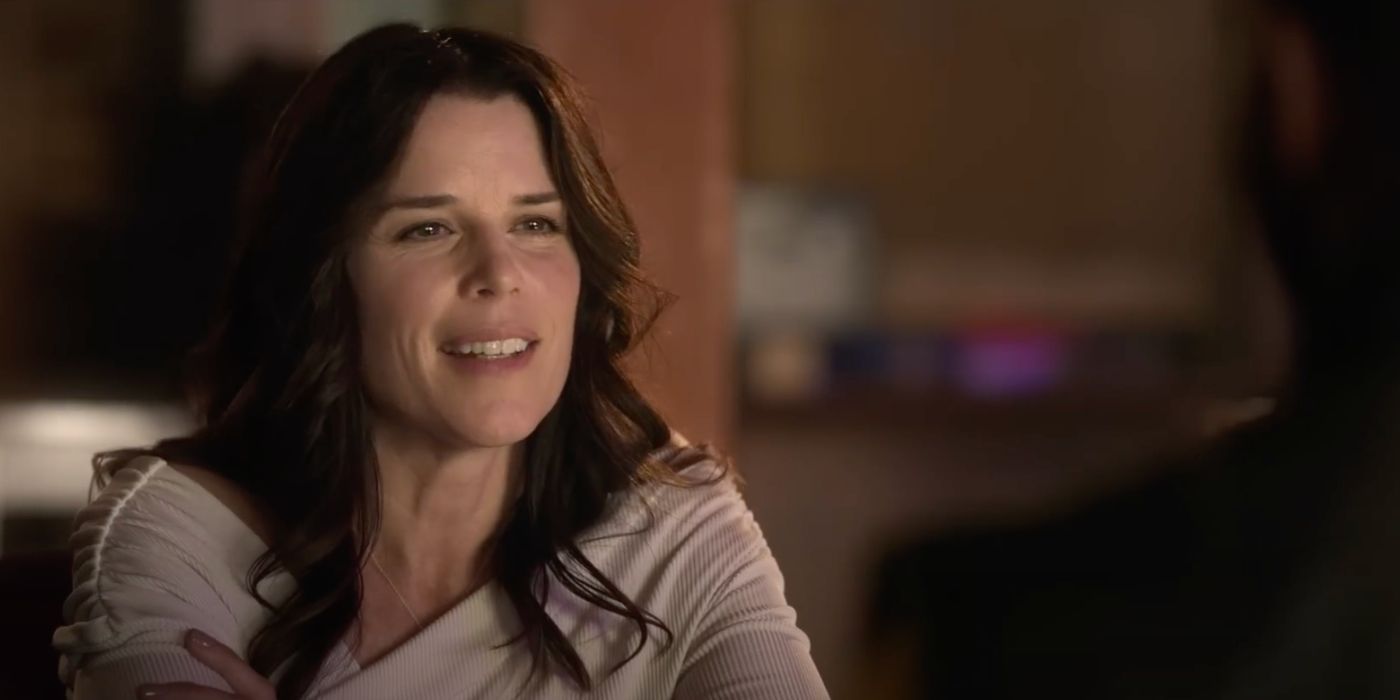 The Scream franchise first hit cinemas in December 1996, with the first four films (directed by the late Wes Craven) focusing on Sidney Prescott (Campbell) as she tries to avoid murderers known as 'Ghostface.' Twenty-five years after the fourth film, Ghostface made a return in the fifth installment released last year (directed by Matt Belttinelli-Olpin and Tyler Gillett), with the latest film in the series (Scream VI) focusing on sisters Sam (Melissa Barrera) and Tara Carpenter (Jenna Ortega) as they try to prove their innocence and reveal the identity of the newest Ghostface. Other stars in the franchise include Courteney Cox, David Arquette, Mason Gooding, Jasmin Savoy Brown, Hayden Panettiere, Jamie Kennedy, Emma Roberts, Liev Schreiber, and Roger L. Jackson. From 2015–2016, three seasons of an anthology series bearing the same name but focusing on other characters and a non-film timeline aired on MTV.
All Scream films are currently streaming on Paramount + or are available to purchase on Apple TV and Amazon Prime. In the meantime, check out the official trailer for the sixth installment below: