There's also a Jigsaw plush for sale.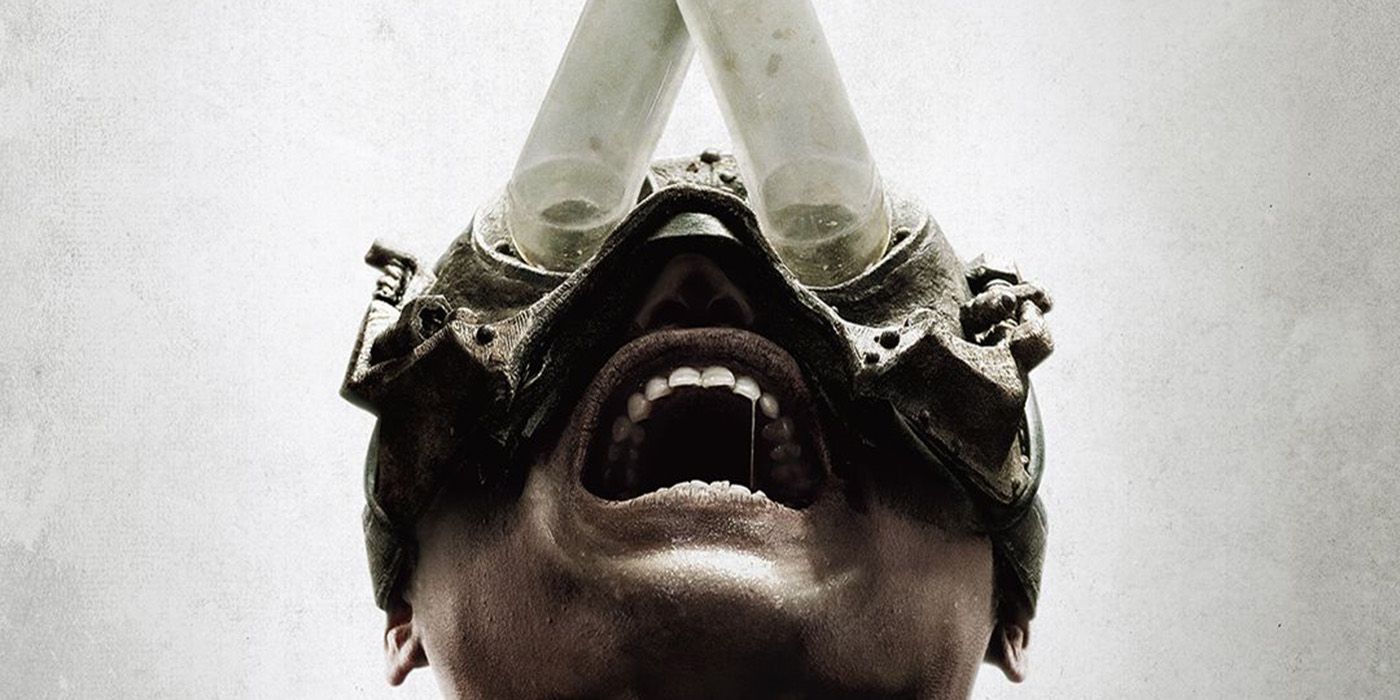 The Big Picture
Saw X, the upcoming 10th installment in the Saw franchise, will explore an untold chapter in Jigsaw's reign of terror and features an immersive horror experience that includes Jigsaw-themed popcorn buckets and drink containers from Cinemark.
Cinemark's exclusive 3D popcorn bucket is designed to look like Jigsaw's puppet's disturbing clown face, with removable tops for popcorn storage, and hauntingly lit up red eyes.
Along with the exclusive bucket, Cinemark also offers a non-exclusive, traditional design popcorn tin that lights up Jigsaw's face, as well as a cute plush of Jigsaw's puppet for fans of the franchise. Saw X will be released on September 29, 2023.
The horror genre is revving up for Halloween with the return of a few major franchises. This includes Saw with the release of Saw X later this month. The 10th installment is set to tell the untold chapter in John Kramer aka Jigsaw's reign of terror. With that blood-soaked excitement eating away at fans, you can't watch a horror movie without popcorn and Cinemark has moviegoers covered with new Jigsaw-themed limited edition popcorn buckets. Trust us, this isn't a trap.
Cinemark's main exclusive 3D popcorn bucket features Jigsaw or Billy the Puppet's disturbing clown face. Like their previous Scream VI Ghostface cup, the top of the head is removable and is where the popcorn will go. In this particular instance, the popcorn looking like Jigsaw's brain is very fitting, if not a bit disturbing. This popcorn bucket's eyes hauntingly light up red for a nice finishing touch on its immersive horror experience. In addition, to this bucket there's a companion Jigsaw drink container with the same design. Do you dare drink from this horror icon's skull?
The final Cinemark popcorn bucket is a non-exclusive, more traditional design, square tin that lights-up Jigsaw's face in the middle of it. However, if that wasn't enough Saw X goodness for your trap-loving heart, the popular theater chain will be selling a cute plush of Jigsaw's puppet as well.
What's 'Saw X' About?
Saw X takes place in between the events of Saw and Saw II. Jigsaw's out for revenge after discovering an experimental cancer treatment he partook in was a scam. The famous horror villain is in Mexico for what looks like his most brutal and craziest game yet. While Saw has been a franchise that has been rocky to say the least, the original James Wan film and the first handful of sequels are beloved by the horror community. That has a lot to do with Tobin Bell's endlessly scary performance as Jigsaw. His antagonist's quest is like no other in the genre and in Saw X Jigsaw will finally be the main character.
When Does 'Saw X' Release?
Saw X is terrorizing movie theaters starting September 29, 2023. Until then, you can grab Cinemark's popcorn buckets and Jigsaw related accessories on their website. You can also view the trailer for Saw X down below.