The Big Picture
Saw X, the tenth installment in the iconic horror franchise, is set to haunt nightmares in theaters starting on September 28.
To excite fans, the original Saw and Saw II movies will be returning to theaters in a special double feature ahead of Jigsaw's return.
Saw X will explore Jigsaw's most personal game, as the ill and desperate John Kramer turns the tables on con artists in his signature visceral way.
In the recent past, it feels like horror fans have been spoiled by an endless number of great bone-chilling tales. While new projects are being birthed over time, amassing their own cult following along the way. There exists within the horror universe, a franchise like no other: Saw. Viewed in some quarters as one of the most well-known, horror franchises ever, Saw has gone on to scare up ten different installments — each one ever expanding its audience. Come September 28, the franchise's tenth and possibly final outing, Saw X will be arriving to haunt your nightmares in theaters.
In a move that is certain to excite fans of the long-running horror franchise, Saw and Saw II will be returning to theaters for a special double feature ahead of Jigsaw's return. Directed by James Wan, and released in 2004, Saw was the boosting shot needed for what at the time was a stagnating genre. Every year after that till 2010, a Saw movie following the bone-chilling exploits of the Jigsaw Killer was released. Ahead of the premiere of Saw X, which is set in between the first two Saw movies, we shall get a refresher course while unraveling an untold story of the returning John Kramer with Tobin Bell returning to his iconic role.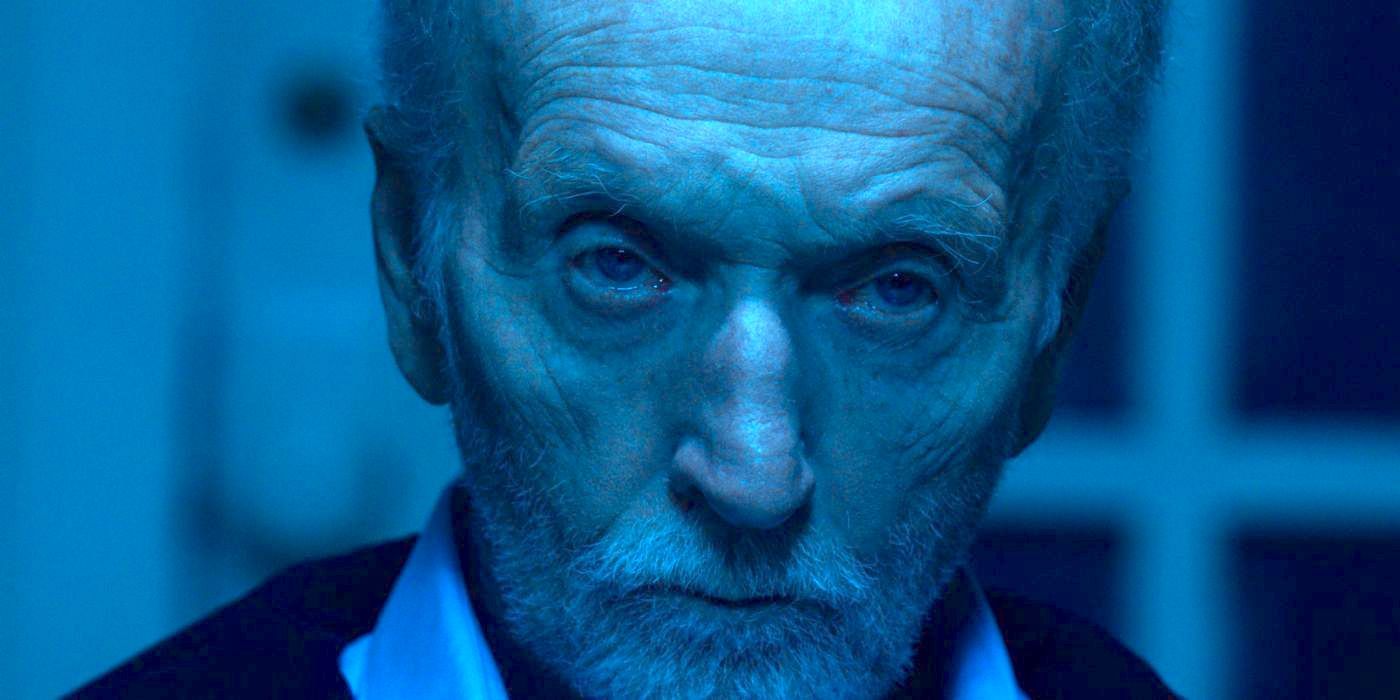 Who Is on the Team Behind 'Saw X'
Saw X will see Jigsaw's most personal game explored. The tenth installment will see an ill and desperate John Kramer travel to Mexico for a risky and experimental medical procedure in hopes of a miracle cure for his cancer — only to discover the entire operation is a scam. Through a series of ingenious, bizarre, and terrifying traps, John turns the tables on the con artists in his signature visceral way. The film will be directed by Kevin Greutert and will see the return of original director, Wan as an executive producer. Saw X is written by franchise scribes Peter Goldfinger and Josh Stolberg. Starring alongside Bell, Shawnee Smith is expected to reprise her role as Kramer's victim-turned-apprentice Amanda Young. The film also stars Michael Beach, Octavio Hinojosa, Paulette Hernandez, Renata Vaca, Joshua Okamoto, and Synnøve Macody Lund.
Check out the locations for Saw and Saw II's theatrical returns below, and get your tickets on the Alamo Drafthouse website. Saw X premieres September 29 in theaters.
Arlington, VA (Alamo Drafthouse Crystal City) – Sept 20

Ashburn, VA (Alamo Drafthouse Loudoun) – Sept 20

Austin, TX (Alamo Drafthouse South Lamar) – Sept 16

Charlottesville , VA (Alamo Drafthouse Charlottesville) – Sept 20

Chicago, IL (Alamo Drafthouse Wrigleyville) – Sept 16

Corpus Christi, TX (Alamo Drafthouse Corpus Christi) – TBC Date

El Paso, TX (Alamo Drafthouse East El Paso) – Sept 19

Katy, TX (Alamo Drafthouse LaCenterra) – Sept 16

Laredo, TX (Alamo Drafthouse Laredo) – TBC Date

Los Angeles, CA (Alamo Drafthouse DTLA) – Sept 16

New York, NY (Alamo Drafthouse Lower Manhattan & Brooklyn) – Sept 16

Raleigh, NC (Alamo Drafthouse Raleigh) – Sept 16

San Antonio, TX (Alamo Drafthouse Park North) – Sept 16

Springfield, MO (Alamo Drafthouse Springfield) – Sept 16

St. Louis, MO (Alamo Drafthouse City Foundry) – Sept 15

Washington, DC (Alamo Drafthouse DC Bryant Street) – Sept 20

Westminster, CO (Alamo Drafthouse Westminster) – TBC Date

Winchester, VA (Alamo Drafthouse Winchester) – Sept 16

Woodbridge, VA (Alamo Drafthouse Woodbridge) – Sept 20