Kumail Nanjiani and Sam Rockwell will star in A Guy Walks Into a Bar, a new dark comedy. The film has secured a SAG-AFTRA interim agreement, and will begin filming before the end of the year. Deadline reports that Nanjiani will play a mild-mannered new father who has a fateful encounter with a mysterious stranger (Rockwell). The two become friends, but Nanjiani soon comes to suspect that Rockwell is harboring a deadly secret.
The film will be directed by Gary Fleder (Runaway Jury), who will be directing his first feature since 2013's Jason Statham actioner Homefront. Scott Rosenberg (Con Air, Venom, Jumanji: Welcome to the Jungle) will pen the script. It will be a reunion for Fleder and Rosenberg; the two made their respective directorial and screenwriting debuts on 1995's Andy Garcia thriller Things to Do in Denver When You're Dead, one of the mid-1990s' many Quentin Tarantino-esque crime movies.
Who Are the Stars of 'A Guy Walks Into a Bar'?
A comedian and podcaster, Nanjiani broke out on HBO's Silicon Valley, then went on to star in The Big Sick, a romantic comedy based on his relationship with wife Emily V. Gordon, with whom he co-wrote the script. He has since gone on to star in a number of projects, including Obi-Wan Kenobi, The Boys, and Eternals. He also starred in and created Hulu's Welcome to Chippendales. He can next be seen in the upcoming Ghostbusters: Afterlife sequel. The versatile Rockwell struggled with small parts before landing a showy role in 1996's Box of Moonlight. A number of prominent roles followed, including The Green Mile, Confessions of a Dangerous Mind, Iron Man 2, and Moon, culminating with his Best Supporting Actor Oscar win for his performance in Three Billboards Outside Ebbing, Missouri. Most recently seen headlining the comedy mystery See How They Run, he will next appear in Matthew Vaughn's Argylle.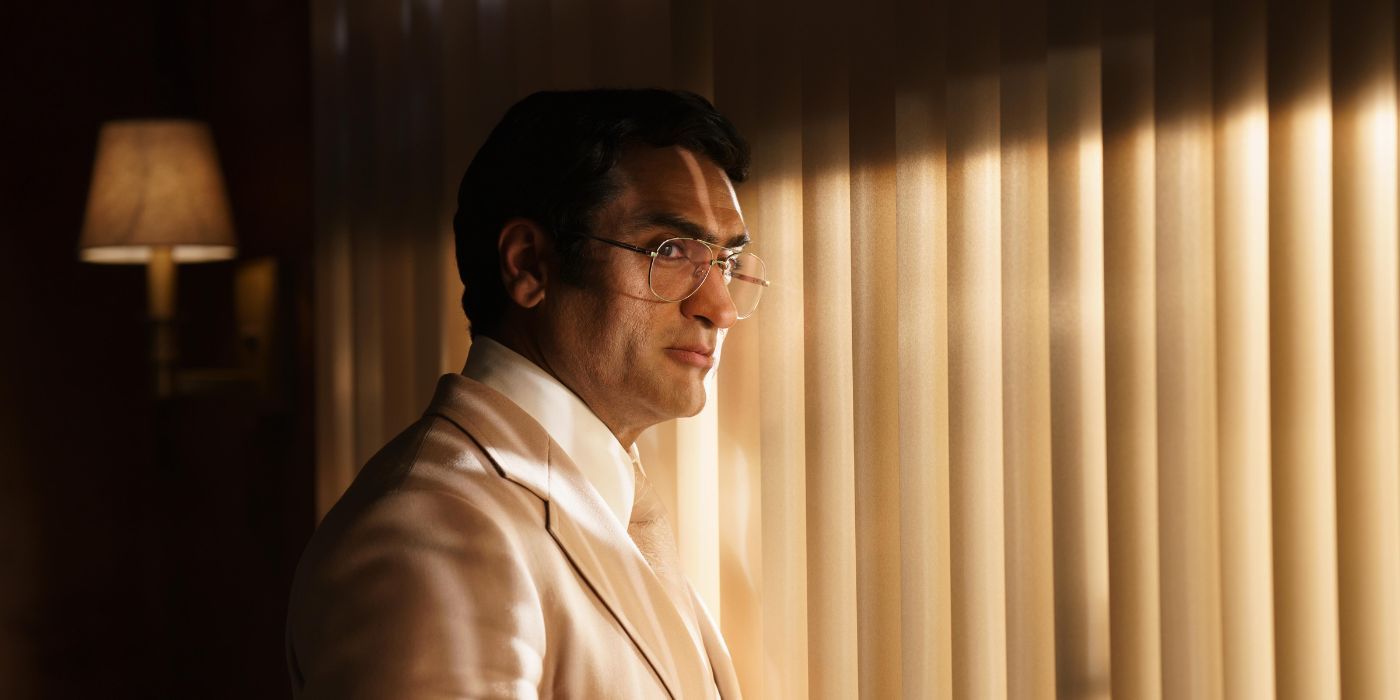 Fleder, Rosenberg, and Rockwell will produce A Guy Walks Into a Bar with Mark Fasano of Nickel City Pictures, Nadine de Barros of Fortitude International, and Jina Panebianco of Caliwood Pictures. Nanjiani will executive produce with Erica Steinberg and Nickel City's Matthew Goldberg, Caliwood's R. Wesley Sierk, III, John D. Straley and Joseph Panebianco.
A Guy Walks Into a Bar will begin filming later this year in New Jersey. Stay tuned to Collider for future updates, and watch Collider's interview with Sam Rockwell below.