As we inch closer to the release of Saltburn, the makers of the film continue to tease us with more promotional materials, each one even darker than the last. The new trailer released today takes us on a deeper dive into the titular estate's sinful and sinister world, offering us a more detailed introduction to its eccentric inhabitants. Following what was a hugely critically acclaimed project with her feature debut, audiences are burning with anticipation to see what Emerald Fennell has got up her sleeves with her sophomore effort. That keenness was recently rewarded as the movie had its release date bumped up a few days to November 17.
Saltburn will center on college student Oliver Quick (Barry Keoghan) struggling to find his place at Oxford University when he meets Felix Catton (Jacob Elordi), his charming and aristocratic schoolmate. Oliver is your typical awkward freshman with a virtually non-existent social life. So when he encounters Felix who seemingly has all that he desires, he's instantly drawn to him. The two begin a whirlwind friendship that sees Oliver spending his summer at Felix's sprawling family estate. Despite Felix's suspicious quirks being in full glare upon their first encounter, Oliver ignores this red flag and accepts his invitation to Saltburn, but as the trailer reveals, it's not as if poor Oliver had any place better to be.
The rest of the trailer highlights the darkness that lies deep within the high walls of the titular estate. Like the rest of the Cattons, Oliver joins in on the many sinful indulgences the estate presents. "I think I like you even more than last year's one," one of the Cattons blurt, probably hinting that this is all some sort of routine sport for the Cattons. Before Oliver realizes what he's gotten himself into, it's too late and there's no room for escape.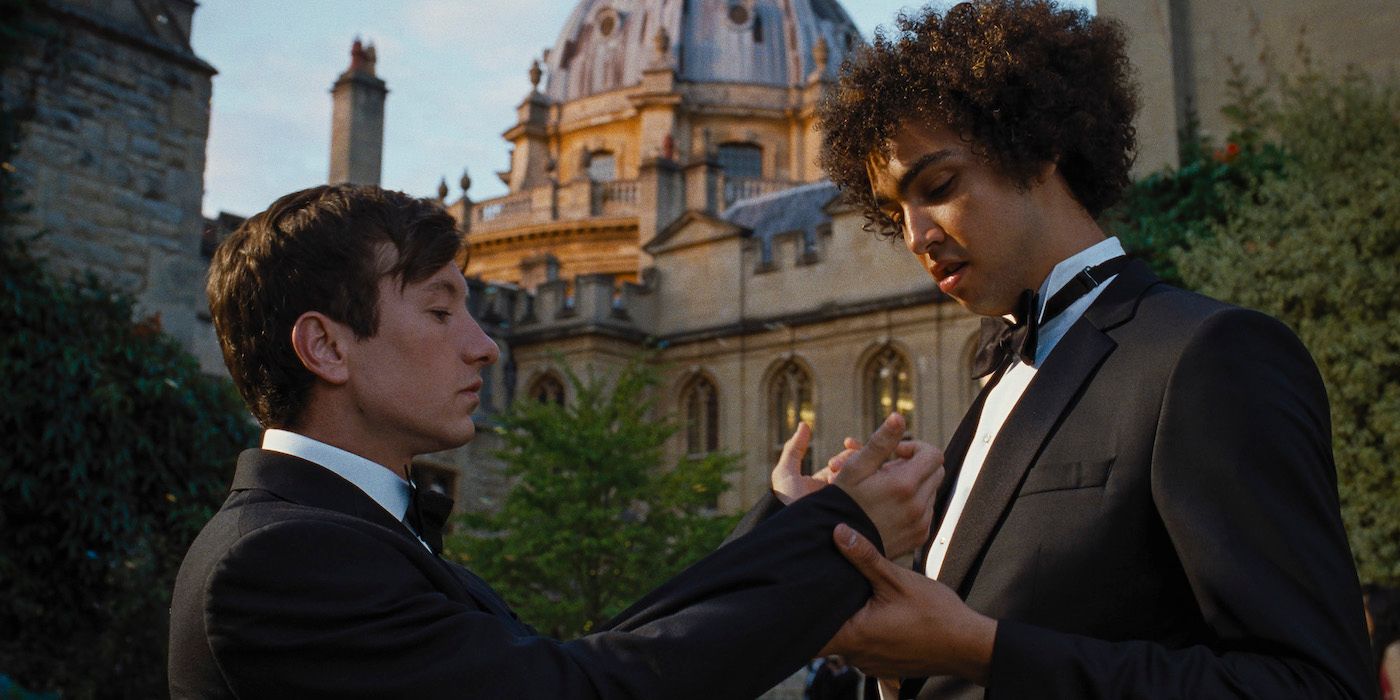 'Saltburn' Features A Sprawling Cast
As Collider's Emma Kiely teases in her review of the film, Saltburn's cast is one of its best elements, and it's easy to see why. Starring alongside Elordi and Keoghan are Rosamund Pike, Richard E. Grant, Alison Oliver, Archie Madekwe, and Carey Mulligan. The production team also boasts illustrious names including Barbie star Margot Robbie, and Josey McNamara who both serve as producers.
Saltburn releases in theaters on November 17. Check out the new trailer below: