Emerald Fennell's second film Saltburn, starring Barry Keoghan and Jacob Elordi, has fans excited. The movie recently premiered at BFI London Film Festival to rave critical reviews and is garnering all the right attention. The feature is set to take a deep dive into our fascination with aristocracy, lust, and greed with a mind-bending premise. To excite fans further, the makers have unveiled new posters elaborating on the themes and on characters.
The first poster sees Elordi, lost in his thoughts, a bottle in hand standing against wings that almost give him an angelic appearance. However, the red tone of the image points in the opposite direction. On another poster we see Keoghan, sharing the space with a kissing couple, antlers on his head, almost feeling like a prey lost in the woods in this story. Overall the posters are a pretty accurate depiction of the themes and mood of the movie.
Barry Keoghan and Jacob Elordi Give Compelling Performances
The movie follows Oliver (Keoghan), who meets Felix at Oxford, and while the class distinction between them is apparent, the two strike a friendship, and Oliver is invited to Felix's home for the summer. It's at the Saltburn mansion that Oliver comes face to face with the central dilemma, either to lose himself in this sinful world or get out before it is too late. Fennell previously, described Oliver as vulnerable with a dark sex appeal. "We never leave Oliver's side, and so we needed someone as singular and compelling as Barry," she said.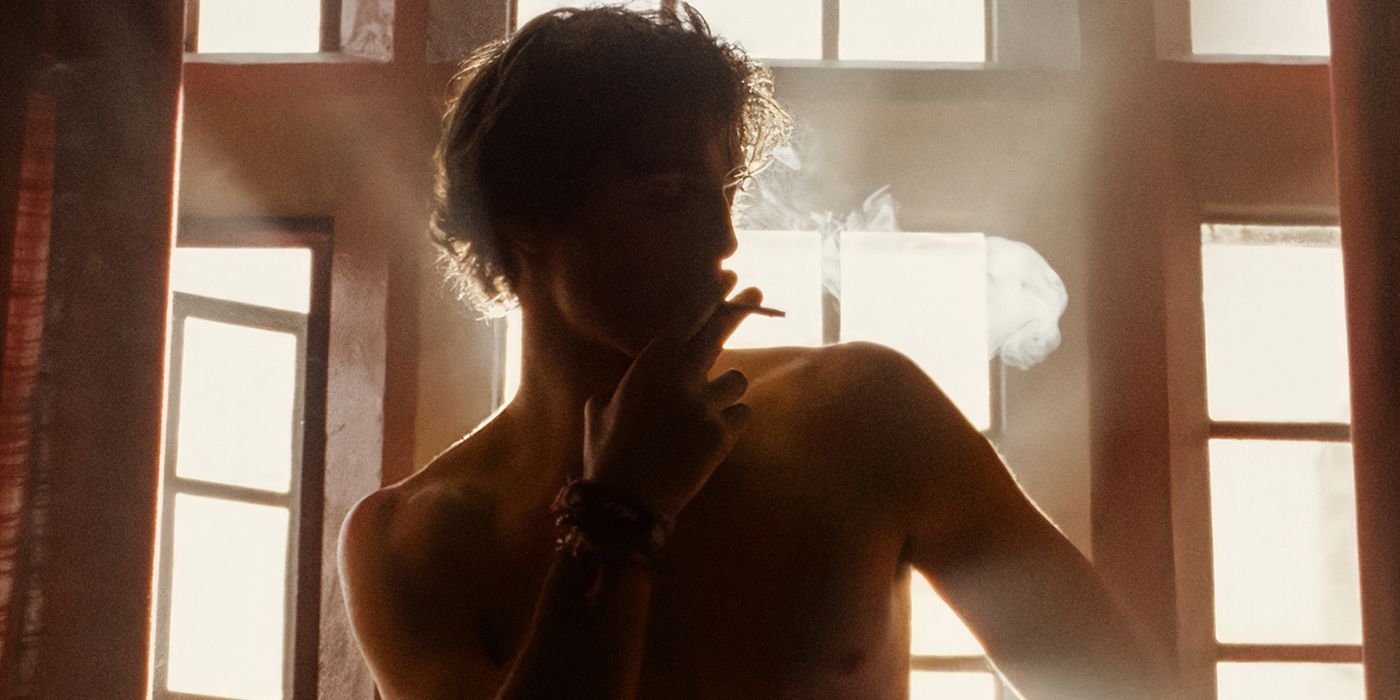 As for Felix, she was looking for someone "who looked like a god, but was actually just a fairly straightforward disappointing mortal" revealing that Jacob's "Felix felt like the sort of boy you'd do anything to snog in Freshers' Week." With all the sins laid out, it'll be really fascinating to see nuances that compelling performers like Keoghan and Elordi will bring to their respective roles. Accompanying them in the cast are Rosamund Pike, Richard Grant, Carey Mulligan, Alison Oliver, and more.
Saltburn is set for a limited theatrical release on November 24 in the U.S. before expanding worldwide on December 1. You can check out the new posters below: