The movie will make its world premiere at the BFI London Film Festival.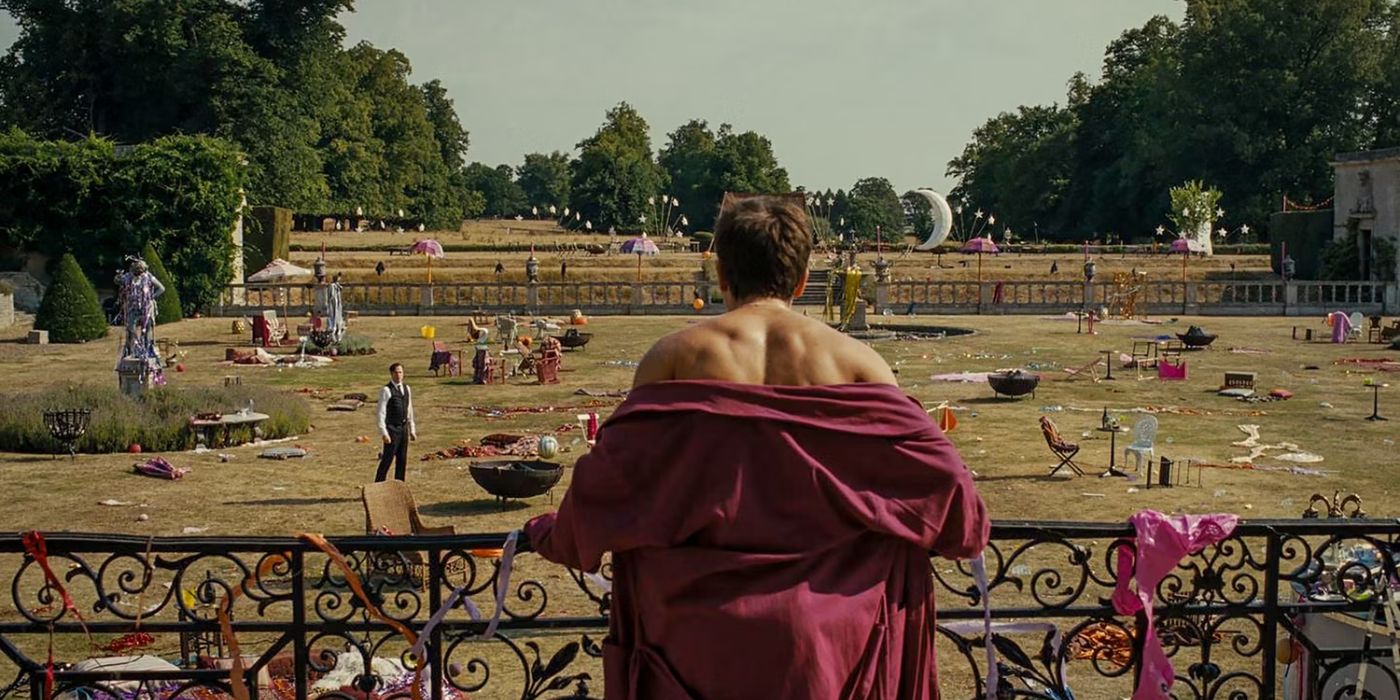 The Big Picture
Excitement builds for Emerald Fennell's Saltburn, with its world premiere approaching at the BFI London Film Festival. MGM and Amazon Studios have released new posters to tease the thriller drama.
Two new posters add to the film's charm and mystery, conveying the mood with upside-down imagery and silhouettes against a window filled with smoke.
Saltburn follows Oxford student Oliver's obsession with an aristocratic English family. The trailer reveals the central conflict: choosing between getting lost in obsessions or escaping in time.
The anticipation is running high for Emerald Fennell's upcoming feature Saltburn, starring Barry Keoghan and Jacob Elordi. As the movie approaches its world premiere at the upcoming BFI London Film Festival, MGM and Amazon Studios have started teasing the thriller drama with trailers and images. While the details are kept tightly under wraps the promotional material gives us a good taste of tone, and mood of the film.
Two new posters add to the charm and mystery of the upcoming feature, as the first poster sees Keoghan lost in his thoughts with a background of the Saltburn estate. The poster perfectly conveys the state of his mind, as upon closer inspection you'll find the image in the poster is upside-down. Further capturing the mood of the film is Elordi's poster that captures his silhouette against a window, with smoke filling the air. Overall the posters maintain the mysterious thrilling vibe of the drama.
What's Saltburn About?
The feature has been described as a story about "obsession centered on an aristocratic English family." It follows Oxford University student Oliver who finds himself drawn to the charming aristocratic world when his classmate Felix invites him to his eccentric family's estate for a summer. The trailer presents the central conflict: either Oliver can get lost in worldly obsessions or escape before it's too late. Keoghan and Elordi both are rising stars and have given solid performances in the past. Fennell has proven her mettle with 2020's Promising Young Woman and her second movie Saltburn has huge expectations to live up to.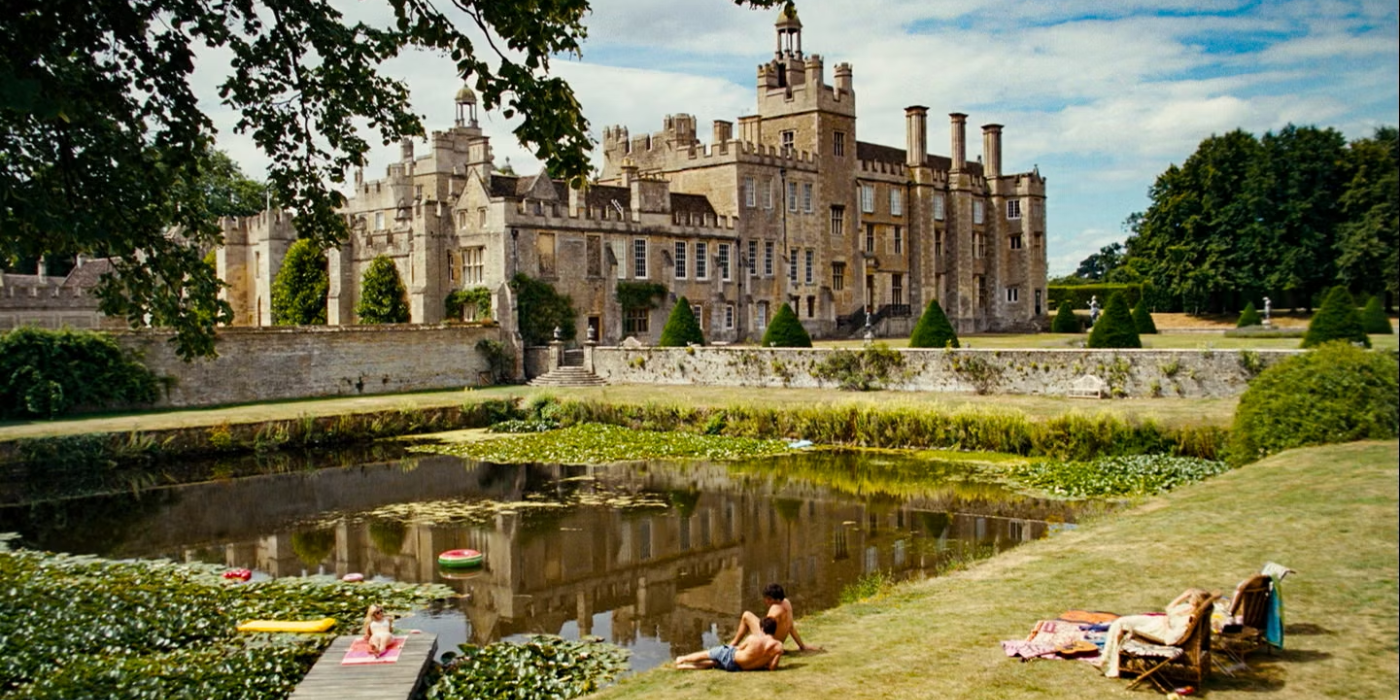 Joining the cast alongside Keoghan and Elordi are Richard E. Grant as Sir James, Alison Oliver as Venetia, Archie Madekwe as Farleigh, Paul Rhys as Duncan, Lolly Adefope as Lady Daphne and Ewan Mitchell as Michael Gavey. Further rounding off the cast are Reece Shearsmith, Rosamund Pike, and Carey Mulligan in undisclosed roles.
Saltburn will premiere at the upcoming BFI London Film Festival and is set for a limited theatrical release on November 24 before expanding wide on December 1. You can check out the new posters below: