The Big Picture
Saltburn, directed by Emerald Fennell, is one of the most highly anticipated movies this year, with a thrilling tone teased in a new image.
The film explores obsession and moral conflict in an aristocratic English family, offering a choice between sin and escape for the protagonist.
With a strong cast including Barry Keoghan and Jacob Elordi, Saltburn looks promising and follows Fennell's successful directorial debut, Promising Young Woman.
Saltburn featuring Jacob Elordi and Barry Keoghan is among the most highly anticipated movies for the rest of this year. Directed by Promising Young Woman writer-director Emerald Fennell, the upcoming feature set to make its world premiere at the upcoming BFI London Film Festival, and now a new image has been released to tease the thrilling tone of the film.
While the first trailer revealed the story's moral conflict, a following set of posters gave us a good look at the tone of the feature. A new image, simply captioned "We're all about to lose our minds," now sees Keoghan and Elordi sitting together contemplating something. The opulence in the frame is in direct contrast with their worried expressions, which suggests that all is not as it seems.
Obsession Is a Dangerous Thing
Saltburn has been billed as a story about "obsession centered on an aristocratic English family." The movie follows Oxford University student Oliver (Keoghan) who is invited by his classmate Felix (Elordi) to his eccentric family's estate for a summer. Upon his arrival, Oliver finds himself drawn to the charming aristocratic world and now the choice remains in his hands, whether to give in into sin and get lost in this opulent world or get out before it's too late.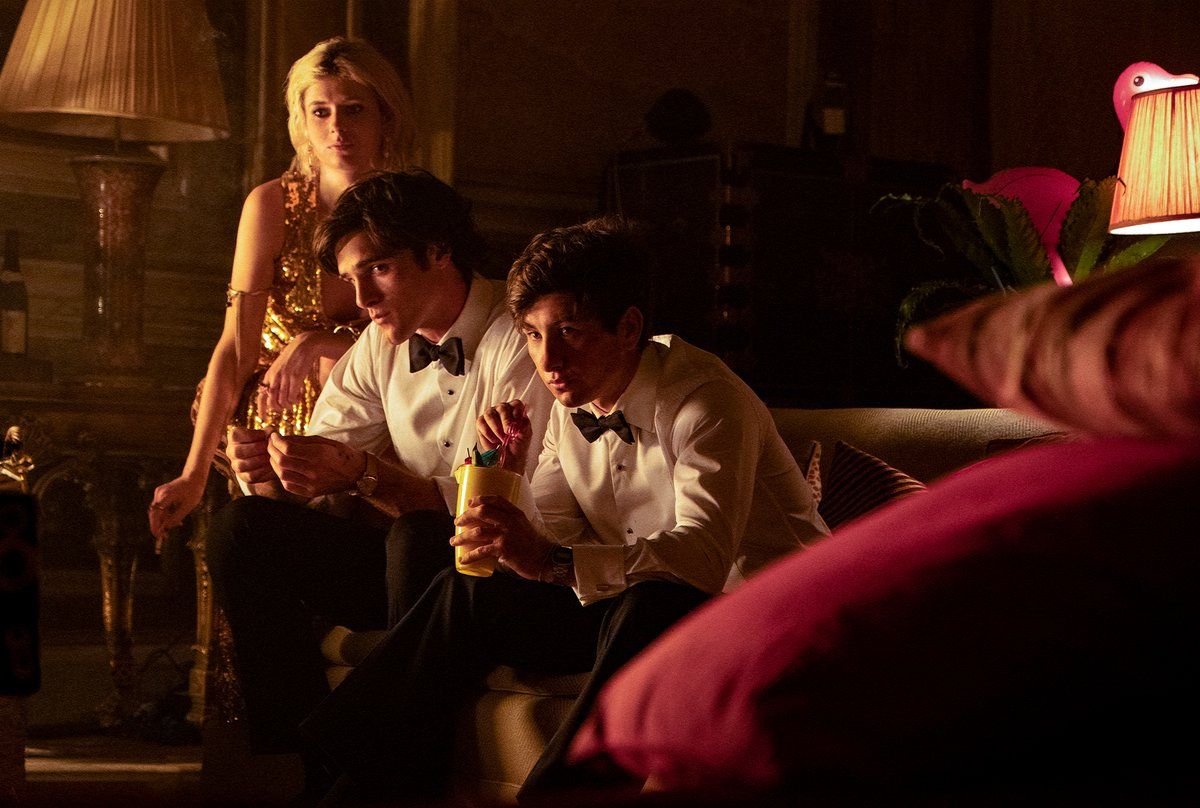 The expectations are high from Fennell after the success of her directorial debut Promising Young Woman, which bagged several Oscar Nominations and won in the Best Original Screenplay category. Nonetheless, Saltburn looks promising and features strong performers like Keoghan who has been praised for his performances in features like Dunkirk, The Killing of a Sacred Deer. Elordi broke out with Netflix's The Kissing Booth trilogy and has received critical acclaim for his portrayal of Nate Jacobs in the HBO series Euphoria.
The movie is further supported by a stellar cast, including performers like Richard E. Grant as Sir James, Alison Oliver as Venetia, Archie Madekwe as Farleigh, Paul Rhys as Duncan, Lolly Adefope as Lady Daphne and Ewan Mitchell as Michael Gavey. Further rounding off the cast are Reece Shearsmith, Rosamund Pike, and Mulligan in undisclosed roles.
Saltburn will premiere at the upcoming BFI London Film Festival and is set for a limited theatrical release on November 24 before expanding wide on December 1.