The Big Picture
Emerald Fennell's upcoming film Saltburn is generating excitement with its themes of lust, sin, and power, and has already received critical acclaim after its world premiere at the BFI London Film Festival.
The film stars Barry Keoghan and Jacob Elordi in leading roles, with Keoghan playing Oliver, an Oxford student trying to fit into aristocratic society.
Fennell praises Keoghan's performance, describing him as singular and compelling, while Elordi's portrayal of Felix is that of a "golden boy" who is ultimately disappointing. The film explores the choice Oliver must make between conforming to aristocratic ways or succumbing to the temptations of this lavish world.
Emerald Fennell's latest movie Saltburn is among the most intriguing features coming out this year, starring Barry Keoghan and Jacob Elordi in the leading roles, the movie is wrapped around the themes of lust, sin, and power and has already garnered critical acclaim during its world premiere at the recent BFI London Film Festival. With dazzling talent behind and in front of the camera the feature has many tricks up it sleeves to amaze the audience.
To hype the fans further, Empire Magazine has unveiled a new look at Keoghan soaking in the sun, looking intently at the camera. The inviting images give us the exact idea about the sins the film is going to address. Keoghan plays Oliver, an Oxford student who has the intellect needed to reach the institution but still lacks the etiquette found in the school. Here, he meets Felix, a student from an aristocratic family who invites him home for the summer.
In the accompanying interview, Fennell explains that she wanted to work with Keoghan ever since she saw The Killing Of A Sacred Deer. "We never leave Oliver's side, and so we needed someone as singular and compelling as Barry; someone who could bring both the vulnerability and the dark sex appeal Oliver requires," she elaborates. In the film, Oliver is trying to match the ways of aristocracy but when things go out of hand, he has to make a choice: either to withdraw and leave it all behind or give into the sins of this opulent world.
'Saltburn' Will Feature Captivating Performances From Barry Keoghan and Jacob Elordi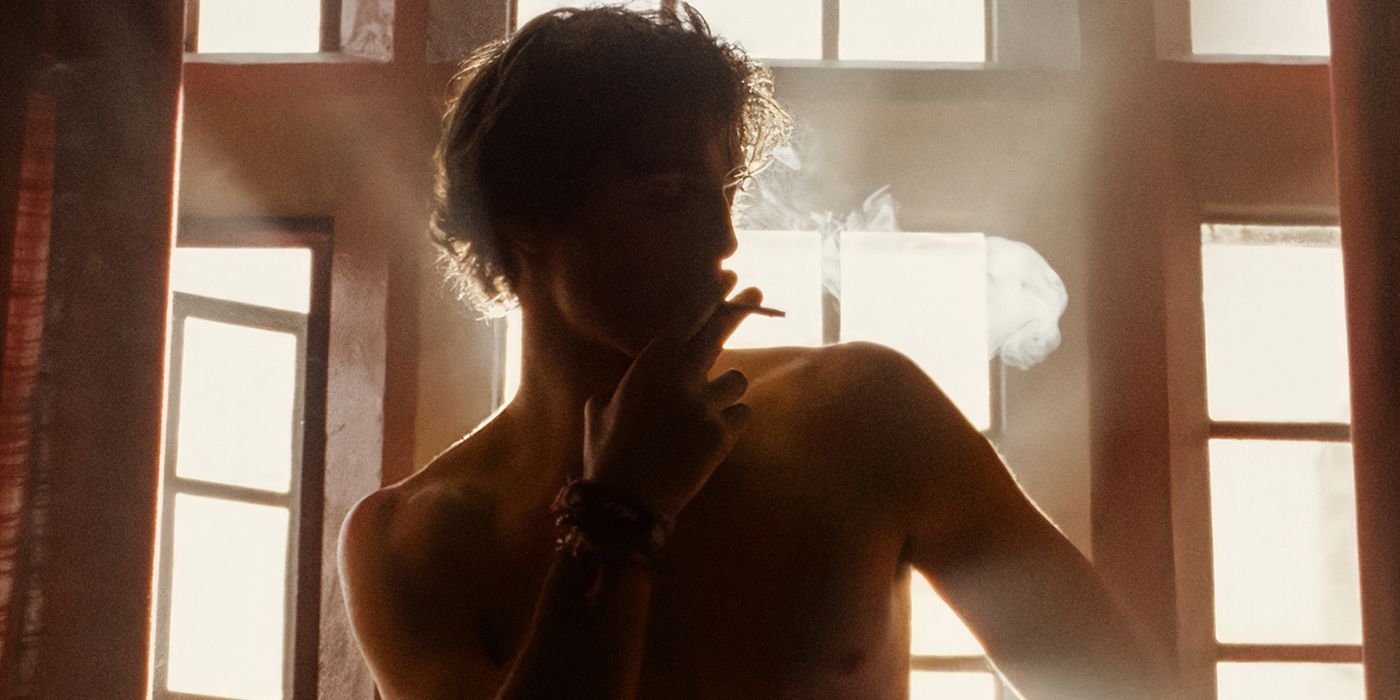 Though to make things harder for Oliver, there's Felix, who Emerald describes as "the Golden Boy, [who] could easily have been a cipher." Elaborating on Elordi's performance she said, "The thing I'd been looking for was someone who looked like a god, but was actually just a fairly straightforward disappointing mortal — a lot of people were tempted to lean into a more arch, Sebastian Flyte style of audition, but Jacob's Felix felt like the sort of boy you'd do anything to snog in Freshers' Week."
Saltburn is set for a limited theatrical release on November 24 before expanding wide on December 1. You can check out the new image below: