The Big Picture
Rumble Through The Dark stars Aaron Eckhart as a bare-knuckle cage fighter, accompanied by Bella Thorne as a tattooed carnival hustler.
The film is an adaptation of the celebrated novel The Fighter by Michael Farris Smith, set in the dark landscape of the Mississippi Delta.
The film is directed by Graham Phillips and Parker Phillips, with Smith providing the screenplay. It will be released in select US theaters on November 3, followed by a direct-to-VOD release on November 10.
With its production having wrapped a few years ago, it's certainly been a long time coming for Rumble Through The Dark, an action flick starring Aaron Eckhart as a bare-knuckle cage fighter. Lionsgate has now unveiled the film's first trailer, accompanied by a release date slated for this fall. The film also stars Bella Thorne in the role of Annette, a tattooed carnival hustler who becomes an ally to Eckhart's Jack Boucher. Together, they embark on a final, desperate mission to repay his debtors and regain control of a cherished family estate.
Rumble Through The Dark is adapted from the celebrated novel, The Fighter by Michael Farris Smith. Set in the dark landscape of the Mississippi Delta, the story primarily centers on Jack Boucher who is in a literal battle to preserve the only thing he has left and must face the strongest of foes amidst the longest of odds in order to achieve his aim. When the trailer begins, we're immediately introduced to Jack and his woes. "I was a fighter, I ain't anymore," Jack says out of shot before we get to see whom he's speaking with. Jack seems to be providing some sort of explanation to his primary debtor, a mob boss called Big Momma Sweet. It appears that Jack has mishandled funds owed to Big Momma, and in a bid to ensure repayment, she presents him with a challenging proposition, – Fight!, leaving him with no room to decline, she threatens: "Might get hurt if you do, You will get hurt if you don't."
Caught between a rock and a hard place, a desperate Jack reluctantly accepts the deal which sees him back in the dirty business of underground cage fighting. Given he's been out of action for a while, Jack is obviously rusty, however, his determination spurred by both Annette's support and the weight of his debts, becomes the driving force behind his quest for victory.
The Team Behind 'Rumble Through The Dark'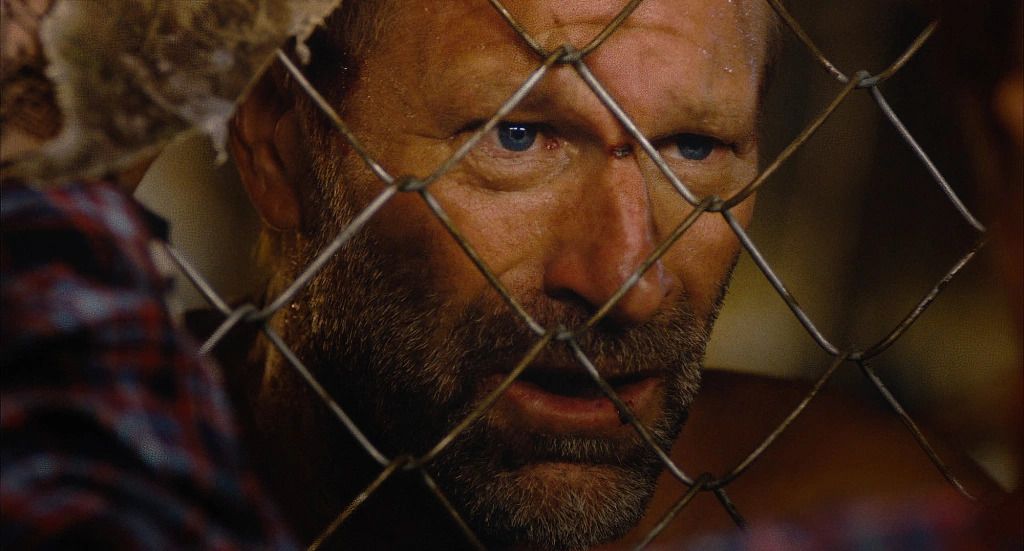 Smith, the book's author, also provided the screenplay for the film with filmmaker brothers Graham Phillips and Parker Phillips (known for their work on The Bygone) serving as directors. "We knew we needed a performer brave enough to tackle the desperation, addiction, physical pain, and emotional rawness of the fighter, Jack Boucher; Aaron (Eckhart) answered that call and then some," the brothers said in an earlier statement lauding Eckhart's performance. Producers include Cassian Elwes (Dallas Buyers Club), Tate Taylor (Girl on a Train), and John Norris. In addition to Eckhart and Thorne, the film also stars Marianne Jean-Baptiste (Secrets and Lies) as mob boss Big Momma Sweet, Ritchie Coster, Amanda Saunders, Joe Hursley, Mike McColl, Derek Russo, and Christopher Winchester.
Rumble Through The Dark will be released in select US theaters on November 3, followed shortly by a direct-to-VOD release on November 10. Check out the trailer below: