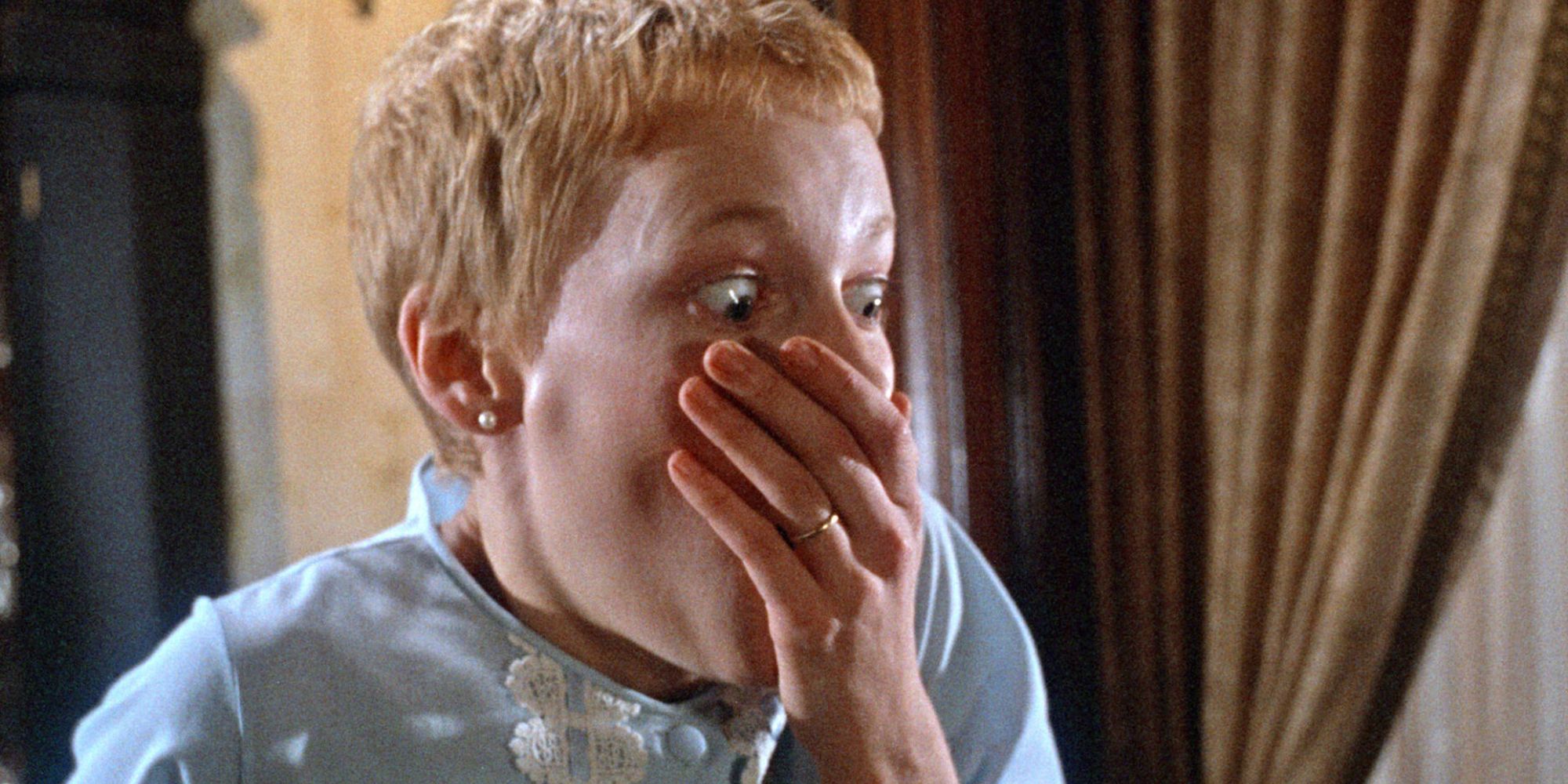 The Big Picture
Paramount is releasing a new horror-centric 4K box set called "Paramount Scares" in October, featuring classic and new films like Rosemary's Baby and Pet Sematary.
The box set includes exclusive items like a special edition of Fangoria, slipcovers, stickers, and an enamel pin, appealing to avid physical media collectors and horror lovers.
Paramount's commitment to preserving their horror catalog on Blu-ray and 4K shows that physical media is still relevant, despite the rise of streaming platforms like Netflix.
It's officially the Halloween season and so many horror films are coming to 4K in new special editions or for the very first time this fall. This includes films like Scream 3, I Still Know What You Did Last Summer, and Night of the Demons. On the mainstream studio side of things Paramount has been leading the charge the last number of years in the physical media space. Now to add to that, it's just been announced by Justin Brahma of Reverend Entertainment that Paramount is releasing a new horror-centric 4K box set as a first in their "Paramount Scares" line this October.
Brahma tweeted earlier this week, "I am thrilled to announce Paramount's first release under the Paramount Scares banner- a 4k box of films classic + new. Included is a special edition of Fangoria that I am honored to have served as guest editor on. Also exclusive slip covers, stickers + enamel pin. Details soon!" The first box set will include Rosemary's Baby, Pet Sematary (1989), Crawl, and last year's breakout horror hit Smile. What the fifth film in the set could be is any horror fan's guess as Paramount has the rights to a ton of all-time classics and modern gems.
This includes Scream, Paranormal Activity, Orphan: First Kill, A Quiet Place, The Ring, and Invasion of the Body Snatchers. The list goes on and on. Another possibility is the film could be the upcoming Paramount+ exclusive prequel to the 2019 Pet Sematary remake, Pet Sematary: Bloodlines. It would make sense given the original 1989 adaption is in this set, but Paramount also has been known to put exclusive streaming films in these types of collector sets. Just last Halloween they released the entire Paranormal Activity franchise on Blu-ray, including Paranormal Activity: Next of Kin. That film was released on Paramount+ in 2021 and the box set is still the only way to get Next of Kin on Blu-ray. So horror fans, it's time to put on your tinfoil hats and start speculating.
While some companies like Netflix would like us to believe that people don't buy physical media anymore, studio's like Paramount have done a nice job preserving their back catalog of titles on Blu-ray and 4K. Their "Paramount Presents" line, which has seen more obscure films like Wes Craven's Red Eye come to 4K, made some significant waves in the last couple of years. That's why it's great that Paramount will be applying that hard work to their rich horror history. Of course films like Rosemary's Baby are some of the best of all time, but both Crawl and Smile are two of the finest examples of the modern genre. The exclusive slipcovers, pins, and Fangoria support is a nice touch too. That's sure to get the attention of avid physical media collectors and horror lovers. Especially since all four announced films in the first set thus far have been on 4K in some form in the past.
When Does The Paramount Scares Box Set Release?
The Paramount Scares Vol. 1 4K box set scares it way to store shelves on October 24, 2023. While you ponder what the mystery fifth film could be, you can preview the set in all its horrific glory down below and pre-order it on Amazon now for $111.99. On top of this, Paramount is also releasing the original Scream trilogy in a slash-tastic 4K box set this October.