The Roku Channel has announced two original projects to curl up to this holiday season for their subscribers — one is How to Fall in Love by the Holidays, led by Teri Hatcher, slated for release on November 3 and the other one is Tommy Johnagin's The Holiday Shift, a five-episode holiday series, all set to premiere on November 17.
"This holiday season, The Roku Channel is bringing streamers an array of Roku Originals to get into the festive spirit," commented Brian Tannenbaum, the lead at Roku Media's original content, as reported by Variety. "We're delighted to introduce 'The Holiday Shift' and 'How to Fall in Love by the Holidays' to our holiday lineup, and we're eager for viewers to tune into these engaging and heartwarming tales."
How to Fall in Love by the Holidays is executive produced by Louisa Cadywould, Breanne Hartley, and Tom Berry, among others. The story is penned by Ansley Gordon and directed by Michael Kennedy. The Holiday Shift, on the other hand, is produced by CBS Studios and Fulwell73. Johnagin, the creator of the series, also executive produces the series along with Paul Fox, Joe Hardesty, and Ben Winston.
Love in the Holiday Season
How to Fall in Love by the Holidays follows a writer-turned-CEO (played by Hatcher) who must finalize her writeup about love for the holidays as things get complicated for her as she works next to a handsome photographer. The Holiday Shift, similarly, follows intersecting love stories (much like the 2010 star-studded Valentine's Day) of some colleagues working at a mall during the holiday rush. The five-episode series ensemble includes Devyn Nekoda, Varun Saranga, and Nadine Bhabha, among others.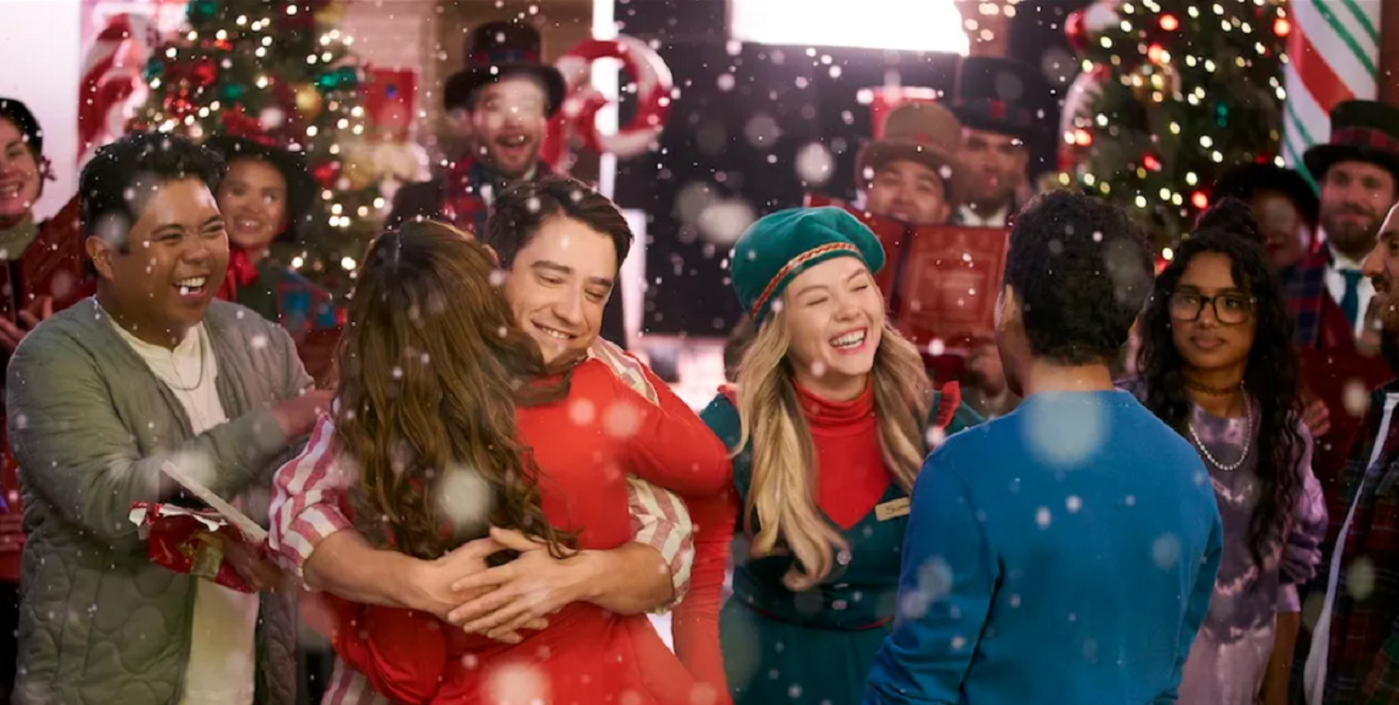 Both projects are scheduled for Friday releases in November — with the rom-com movie coming to screens on November 3, 2023, and the series rom-com drama set to premiere on November 17. The Martha Stewart-starring Martha Holidays and A Very Demi Holiday Special featuring Demi Lovato are two more Roku Originals, set for December releases.