The Big Picture
Ridley Scott's historical epic film Napoleon, starring Joaquin Phoenix, is highly anticipated by both critics and fans.
The director's cut of the film, which is over four hours long, will eventually be available for streaming.
Scott shot the feature in just 62 days, utilizing multiple cameras to capture each scene efficiently.
Director Ridley Scott's historical epic Napoleon is among the highly anticipated films this year. Starring Joaquin Phoenix as the titular monarch the feature chronicles the life, victories, and ultimate defeat of the French leader. The movie is being sought after by critics as much as by fans and Scott recently teased the current length of the director's cut which will eventually be available on streaming.
For its theatrical run, the feature is about 2 hours 38 minutes long, however, Scott recently revealed to Total Films that his current director's cut of the film is over four hours long. "I'm working on it. It was four [hours] 10 [minutes] this morning," he said. The movie will chronicle the highs and lows of Napoleon's life along with tracing his relationship with Empress Joséphine, played by Vanessa Kirby. The actors previously revealed the unexpected shades of twists and turns their relationship takes.
It is only fitting that the movie takes a little longer to capture everything. The director further elaborated on the different cuts for Napoleon, "And so what will happen is, we'll screen [the theatrical cut] first with Sony, and then it has its run, and then the perfect thing is that [the director's cut] goes to streaming, and we have four hours 10 minutes." Though it's unclear if Scott intends to cut his extended version of the film down any further, the long-format storytelling that streaming allows will likely give fans more insight into Joséphine and Napoleon's relationship.
How Ridley Scott Filmed 'Napoleon' In Just 62 Days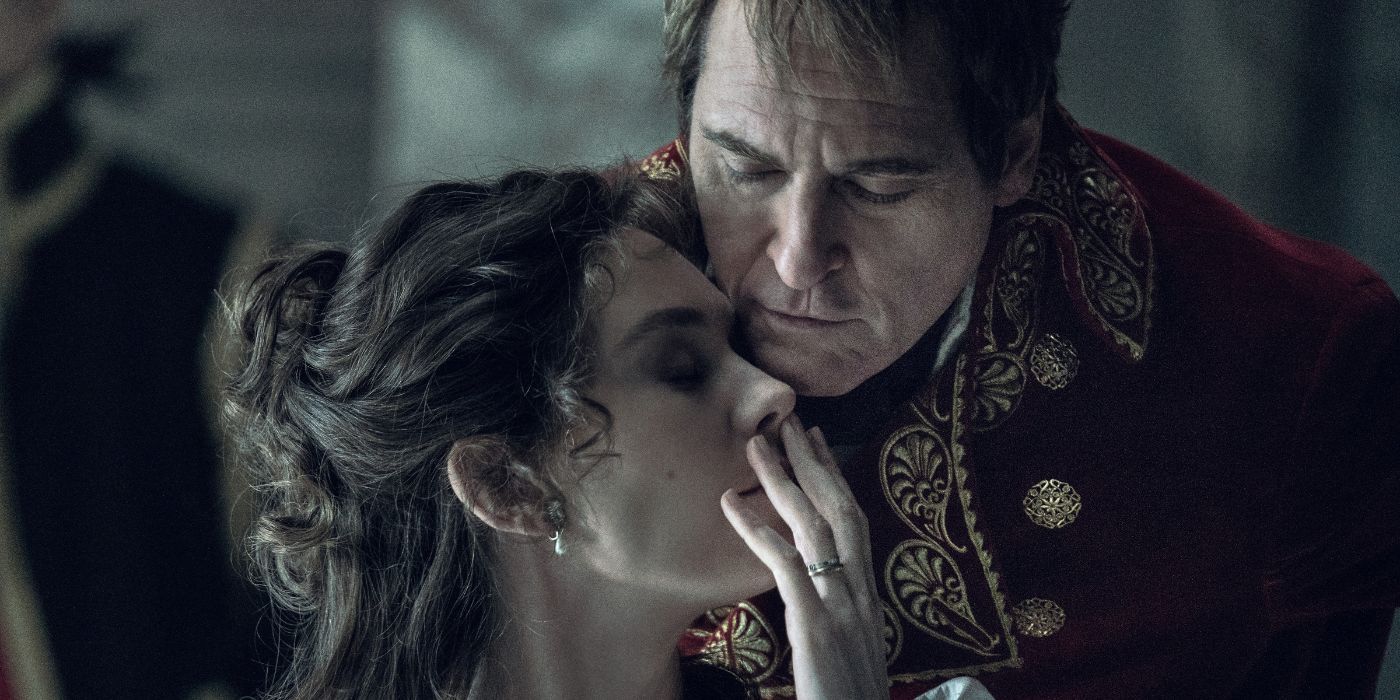 For a feature that runs long, Scott shot it in a surprisingly brief amount of time. "Every scene is geometry," he explains. "By having 11 to 14 cameras, we shot Napoleon in 62 days. I'm doing Gladiator 2 now in 54 days, because I'm not doing 50 takes with one camera, on one shot, and then turning around." Scott's work always intrigues the audience and with Phoenix and Kirby in the mix, the expectations are very high. The previously revealed images and trailers give us a good look at the opulence of the movie.
Bringing Scott's vision to life are Tahar Rahim as Paul Barras, Ben Miles as Caulaincourt, Matthew Needham as Lucien Bonaparte, Youssef Kerkour as Marshal Davout, Rupert Everett as Arthur Wellesley, Duke of Wellington, and Paul Rhys as Talleyrand. Further rounding off the cast are Catherine Walker, Gavin Spokes, John Hollingworth, Mark Bonnar, Sam Crane, and many more.
Napoleon is scheduled to be released theatrically on November 22 before streaming on Apple TV+ on an undisclosed date.