The Big Picture
Fede Álvarez completed his director's cut of his Alien film and nervously showed it to Ridley Scott, the series' originator and lead producer.
Despite hearing that Scott is tough on his movies, Álvarez was relieved when Scott praised the film, giving him confidence to release it in 2024.
Álvarez greatly admired Scott and wanted to face him in person, even if Scott had negative feedback, but Scott's positive response was one of the best moments of his life.
Fede Álvarez has recently concluded work on his upcoming Alien film — believed to be, but not confirmed, titled Alien: Romulus — and recently had to go through the nerve-shredding prospect of showing it off to series producer, and originator, Ridley Scott. Álvarez's Alien film focuses on "a group of young people on a distant world, who find themselves in a confrontation with the most terrifying life form in the universe." It stars Cailee Spaeny, David Jonsson, Archie Renaux, Isabela Merced, Spike Fearn, and Aileen Wu.
Speaking to Guillermo del Toro at the DGA Latino Summit 2023 (around the 18-minute mark), Álvarez noted that he had completed his "director's cut" of his Alien film and that he recently went through what he described as "the incredibly tense process of obviously sending it to Ridley Scott," who is a lead producer on the sequel. Scott famously helmed the original Alien in 1979, before going on to direct two pseudo-follow-ups in the shape of Prometheus and Alien: Covenant.
"I wanted him to see it before anybody. And everyone gave me the head's up that Ridley is really tough. He's really tough, particularly if it has something to do with his movies. He was really tough on 'Blade Runner [2049],' which I thought was a masterpiece, and he had issues with it because it's really hard for him because it's his work…I asked him about the new 'Top Gun' and he's like 'meh.' I'm like, 'What are you talking about?' And he was like, 'My brother's was original and this is like eh.' He really respected it, but you could see how tough he was. So I was like, 'There's no way I win this one.'"
Scott's 'Alien' Legacy Is Maintained in 'Alien 9'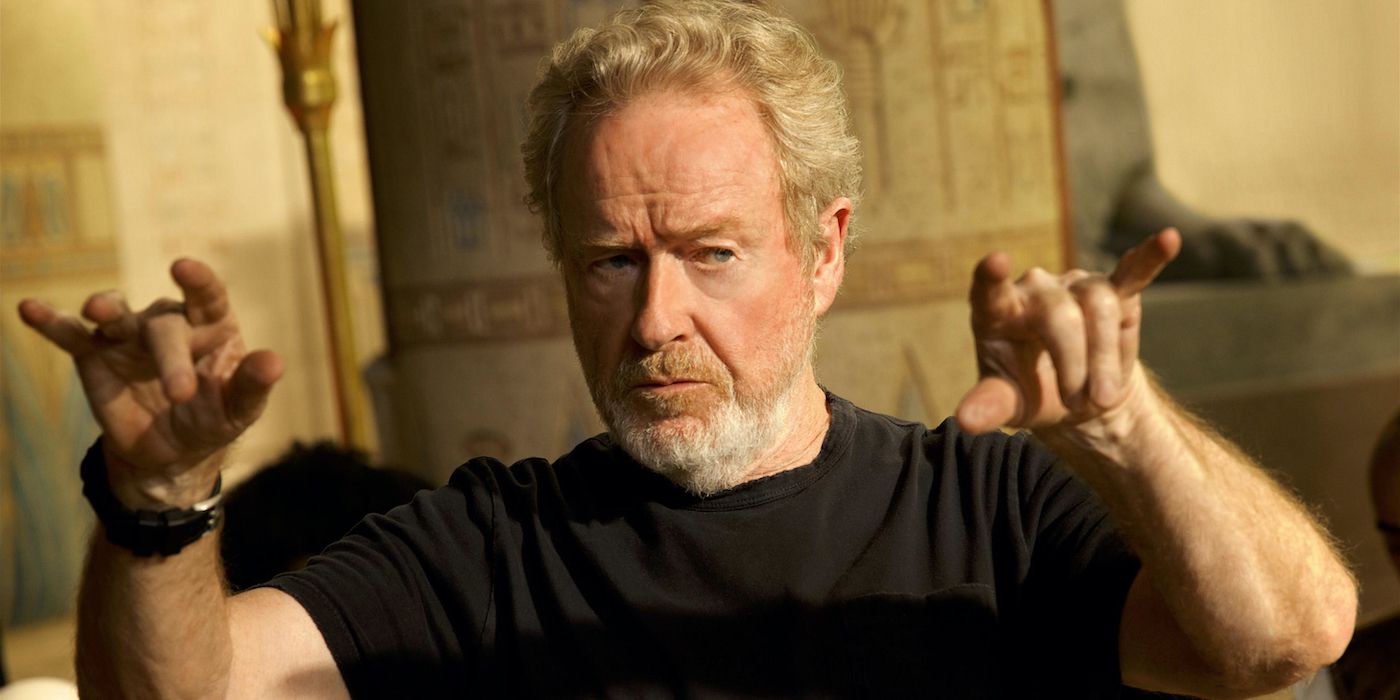 The director admitted he was extremely apprehensive about the prospect of meeting Scott in person to discuss his feelings about the new film, but believed it was vital he be there face to face to listen to the series originator's thoughts on what he'd just seen. But to his immense relief, Scott was effusive in his praise of the film, giving Álvarez the self-belief he needs to get the film out into theaters in 2024.
"Even if he didn't ask for it, I was gonna go there and sit at a table and look at him and get it," said Álvarez. "Even if he was gonna say, 'You destroyed my legacy,' I wanted to be in front of him and see him in the eye. I didn't want to get an email where it says 'Ridley says…'
"And then he walks into the room and he did say, 'Fede, what can I say? It's fucking great,'" Álvarez continued. "For me, it was like… My family knows it was one of the best moments of my life to have a master like him, whom I admired so much, to even watch a movie I made, but particularly something like this… and talk to me for an hour about what he liked about it. One of the best compliments he said was, 'The dialogue is great. Are you the writer?' Yes!"
Fede Alvarez's as-yet-untitled Alien film is set for release on August 16, 2024.