The Big Picture
Richard Roundtree, iconic star of Shaft, has died at the age of 81 after battling pancreatic cancer. He was an advocate for cancer prevention.
Roundtree's portrayal of detective John Shaft in the 1971 film made him a midcentury Black cool icon and kickstarted the blaxploitation genre.
While known for his role as Shaft, Roundtree had a successful TV and film career, starring in Roots and working with acclaimed actors like Clint Eastwood.
Richard Roundtree, who brought one of cinema's great Black heroes to life in 1971's Shaft, has died. Roundtree was 81. The Hollywood Reporter reports that Roundtree died yesterday after a brief bout with pancreatic cancer; he had previously survived breast cancer in the early '90s, and advocated for men to get tested for the disease.
Roundtree was born on July 9, 1942, in New Rochelle New York. He was a high school football star, and went to Southern Illinois University, but left to pursue a successful modeling career. After a few years, he moved to New York to become an actor, where he would land the role that would define his career and make him an icon of midcentury Black cool.
Who is John Shaft?
Roundtree's first major on-screen part turned out to be his signature role: private detective John Shaft. Although Shaft was white in Shaft's original screenplay, director Gordon Parks saw Roundtree as the embodiment of the hero who, as described in Isaac Hayes' iconic theme song, "won't cop out when there's danger all about". The film was a massive hit, and helped kick off the blaxploitation genre. Roundtree became an icon, and would return to the character many times over the course of his career. He played Shaft in two '70s sequels, Shaft's Big Score and Shaft in Africa, then a series of TV movies. Much later, he played the character in a supporting role in 2000 and 2019, both alongside Samuel L. Jackson, playing Shaft's son.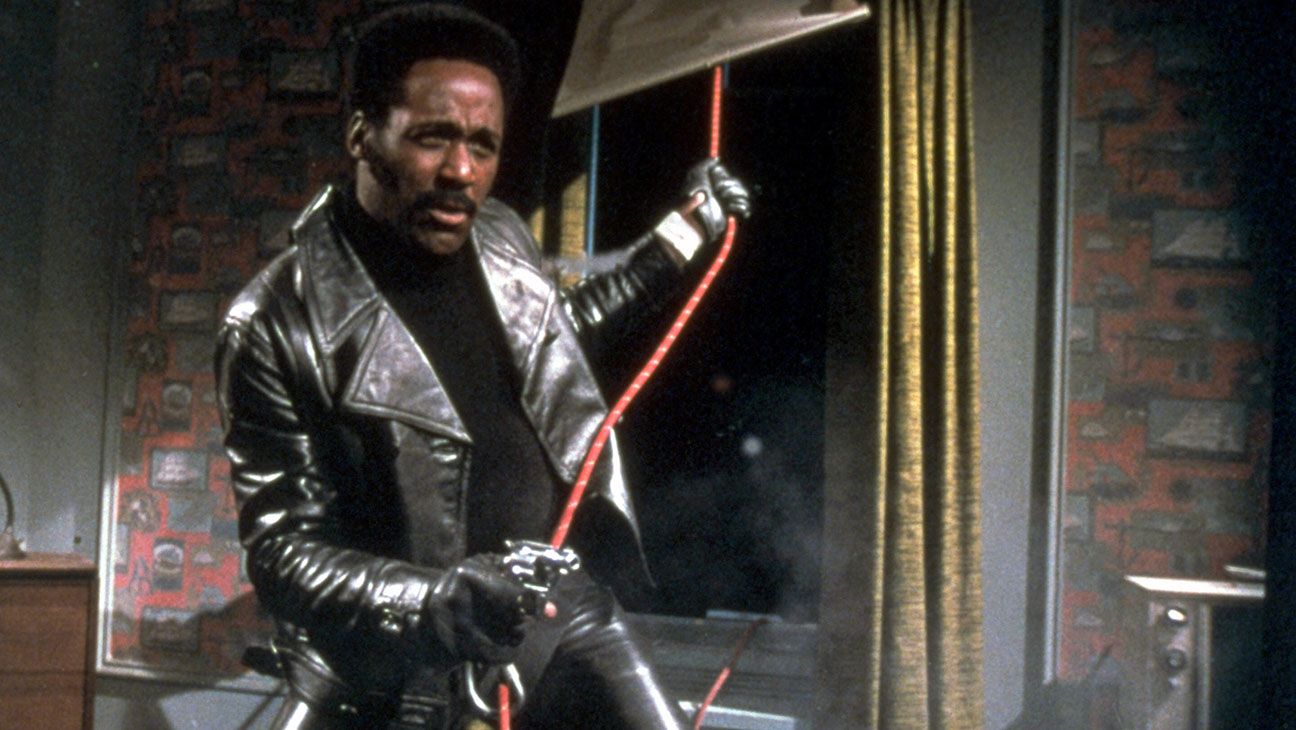 Although Roundtree never fully escaped the shadow of Shaft, he went on to have a successful TV and film career. He played a pivotal role in the monumental miniseries Roots, and was part of the star-studded ensemble of the disaster movie Earthquake, and starred alongside Clint Eastwood and Burt Reynolds in City Heat. He played supporting parts in a number of films, including George of the Jungle, Speed Racer, and Se7en, and had recurring roles on Heroes, Being Mary Jane, and Family Reunion. He stated that his favorite of all his many projects was the 1996 civil rights drama Once Upon a Time…When We Were Colored. His final film was 2022's Moving On, where he starred alongside Jane Fonda, Lily Tomlin, and Malcolm McDowell.
Many of Roundtree's former costars shared their memories of him after the news of his passing broke; Samuel L. Jackson, who co-starred with him in two Shaft movies, called him "the prototype, the best to ever do it!" Roundtree was married and divorced twice, and is survived by his five children. Watch him discuss his final film, Moving On, with Collider below.