The Big Picture
Chloe Domont's debut feature, Fair Play, is a hit on Netflix, showcasing the success of the Emerging Filmmaker Program at T-Street.
Domont impressed producers Ram Bergman and Rian Johnson with her clear vision and storytelling sense in creating a compelling film.
Fair Play defies categorization, blending elements of erotic thriller, psychological thriller, and relationship drama, delivering a unique and captivating viewing experience.
Chloe Domont's debut feature, Fair Play, is playing like gangbusters on Netflix at the moment, and that's a huge seal of approval for her producers on the film, Ram Bergman and Rian Johnson of T-Street. The movie is the first to be made via the Emerging Filmmaker Program at T-Street, which Johnson set up after his success in directing Star Wars: The Last Jedi and Knives Out. The program was designed to help identify first-time filmmakers and guide them through the making of their feature film debut.
In a lengthy feature with The Wrap, the trio spoke at length about Domont's success with Fair Play, as the two producers extolled the virtues of working with the single-minded filmmaker who came in with a clear vision for the story she wanted to tell, and not only delivered but knocked a grand slam out of the ball park.
"If you read a script that's written by somebody that has a solid storytelling sense, immediately you feel like you're in good hands, you recognize it," said Johnson. "I just kept hearing reports [while shooting Glass Onion] that, wow, Chloe really is locked in and knows what she wants. And then when I saw the first cut, I think similar to reading the script, it's just right there on the screen. I was just like, Oh, this is a filmmaker."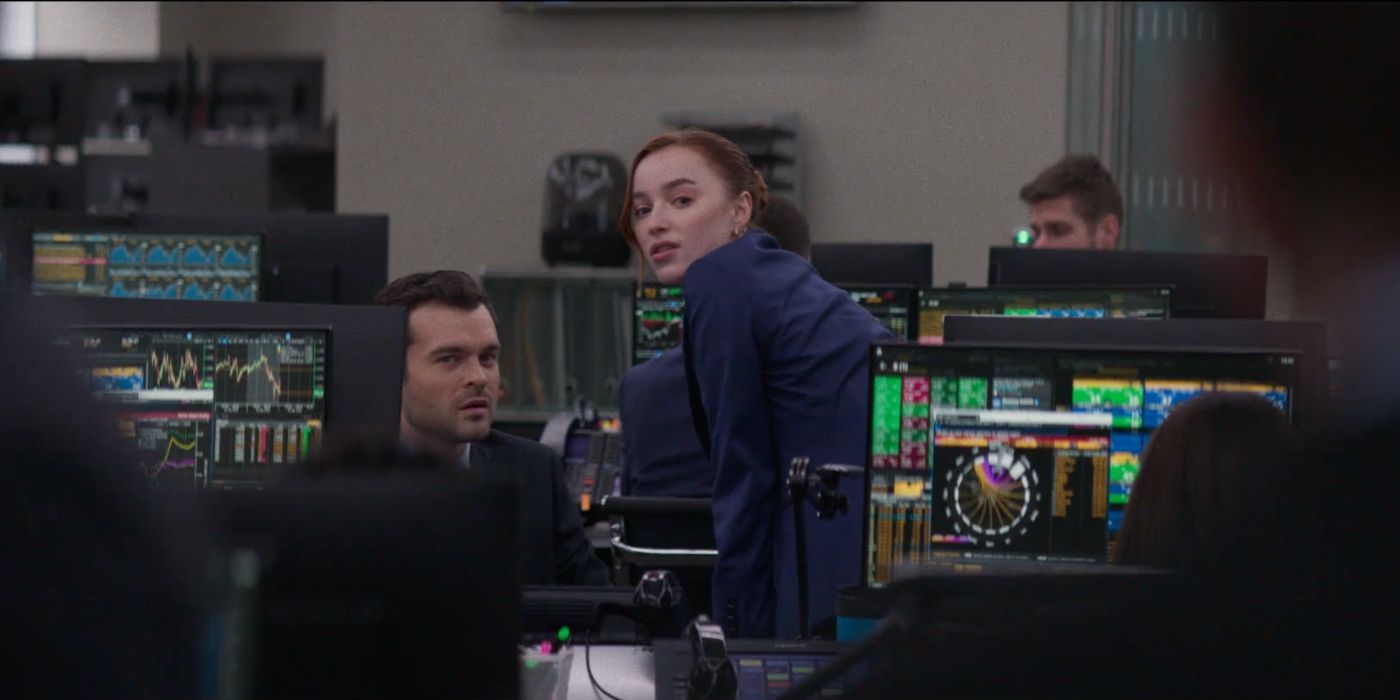 A Film You Can't Put a Label On
As noted in the piece, you could certainly find a link between Johnson and Domont in their attempts to resurrect a dormant genre: in Johnson's corner, we have the whodunit farce of a murder-mystery. For Domont, the lesser-spotted 'erotic thriller' subgenre.
"I set out to make a thriller about power dynamics within a relationship, it just so happens to be highly sexual. There are definitely crossovers to the erotic thriller genre. There are crossovers to the psychological thriller genre or crossovers just to relationship drama. But I feel like our jobs as new filmmakers is to twist genre and manipulate it to service stories that we have to tell now. So I don't think it's a film that you can really put a particular label on or put in a box."
"I set out to make a pressure cooker kind of ticking time bomb thriller. I've been calling it the date movie from hell," says Domont. "I'm ready to break some people up, I think." Based on Netflix's feedback for the movie so far, her work has already begun. Fair Play is currently streaming on Netflix.