The Big Picture
Director Rian Johnson is working on Knives Out 3 at full force and has a solid premise and setting in mind for the movie.
The success of the first installment led to Netflix ordering two sequels, and Johnson aims to outdo himself with another intricate mystery.
The cast for Knives Out 3 is yet to be announced, but some previous actors may return, and new faces can be expected as well.
We're more than ready to jump in the next over-the-top mystery that detective Benoit Blanc (Daniel Craig) is going to solve, and director and screenwriter Rian Johnson (Star Wars: The Last Jedi) is finally making it happen. In an interview to The Wrap, the filmmaker talked about the pace he's working on Knives Out 3, and admitted that he has to buckle down.
Just like in Knives Out and Glass Onion, Johnson will come up with an intricate mystery for his main character to solve and it will certainly involve a colorful slate of characters that will translate to a star-studded cast. It's still early to know any details from the threequel, but one safe bet would be to assume Johnson will once again put Blanc in a wildly different scenario. And apparently that part has already been decided:
"It's coming along. I obviously couldn't work during the strike, and now that it's over, I'm diving in full force, and so it's coming along. I've got the premise, I've got the setting, I've got what the movie is in my head. It's just a matter of writing the damn thing."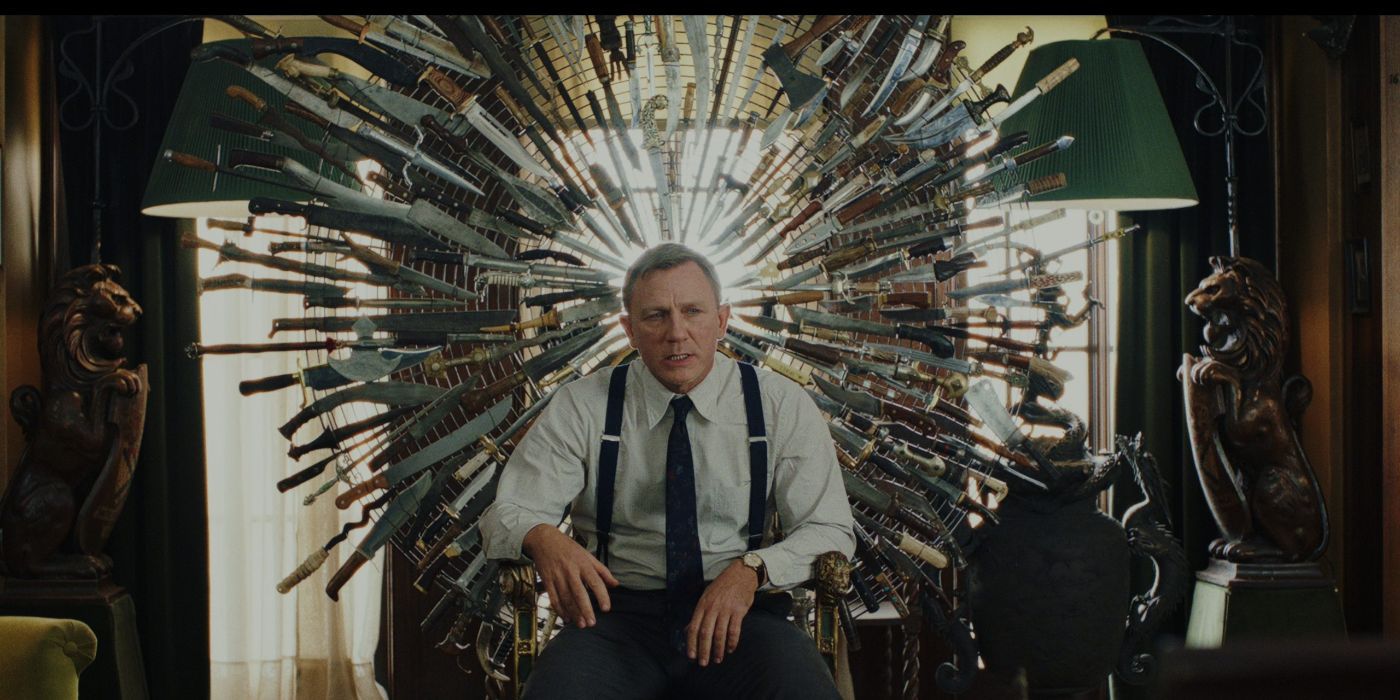 'Knives Out 3' Has Been In The Works For Years
The two sequels for Knives Out were ordered at once by Netflix after the first installment became a surprise hit in cinemas. One of the reasons for it was because Johnson played with the whodunit structure by revealing how the victim met their end right at the beginning of the movie. Then, the director followed up by having his detective investigate an extremely over-the-top murder of a billionaire inside a private island – which begs the question: How can he possibly outdo himself next?
We also don't know who is attached to star in the next Knives Out installment except for Craig. Johnson is expected to do a full overhaul of the cast, as it's common with murder-mystery series. It wouldn't be surprising if Janelle Monáe (Hidden Figures) or Ana de Armas (Ballerina) returned though, since the two actors played characters who became close to Benoit Blanc in the previous installments.
Since Johnson admits he's still figuring out the script, it could be a while before we get more news and it's safe to say no cast member will be announced until the SAG-AFTRA strike is over. But the fact that the director is "diving in with full" force suggests that Netflix may be eyeing a 2024 release. So for now we can only wait and rewatch the previous two installments.
You can stream Knives Out and Glass Onion on Netflix.