The Big Picture
In Relax, I'm From the Future, the protagonist Casper is a time traveler who is completely unprepared for his job, leading to comedic chaos.
Casper befriends Holly, who uses his future knowledge to exploit opportunities for quick gains, but their fun is short-lived when another time traveler finds them.
The film features Casper's odd process of prepping for time travel, including vacuum-sealing objects and setting up a circle of microwaves, providing a unique and humorous take on the genre.
There's no shortage of time travel-related TV and movies out there. While they may have varying storylines, the protagonist is often a character who tackles the situation head-on, and usually with some awareness of the consequences. In Relax, I'm From the Future, that's not the case. The Rhys Darby-led feature instead turns the spotlight to a time traveler who is rather in over his head. Ahead of the film's North American release on September 22, Collider is excited to share an exclusive clip from the feature.
Relax, I'm From the Future follows Darby's character Casper, a time traveler woefully unprepared for his job who winds up trapped in the past. While there, he befriends a drifter named Holly (Gabrielle Graham), who does what anyone with access to future knowledge might do — she uses Casper to her advantage. So, together, Casper and Holly put Casper's intel to good use, exploiting what he knows about the future to gain fast payouts. However, their fun is short-lived when another time traveler, Doris (Janine Theriault), finds them. Now, Casper and Holly must face the music and decide whether to embrace the consequences or change the future.
The clip features Casper prepping for something in a large doomsday bunker, likely the plan he's made for his time traveling journey. His process, though, is a bit of an odd one, as he vacuum seals a mish mash of objects and buries some of them. After Casper has protected his most cherished items (except his pet bird), he heads outside where a circle of microwaves is set up. So, if you've ever wanted to time travel, it seems Casper has found an effective enough method using household items. Just make sure your neighbors don't see you.
The Team Behind 'Relax, I'm From the Future'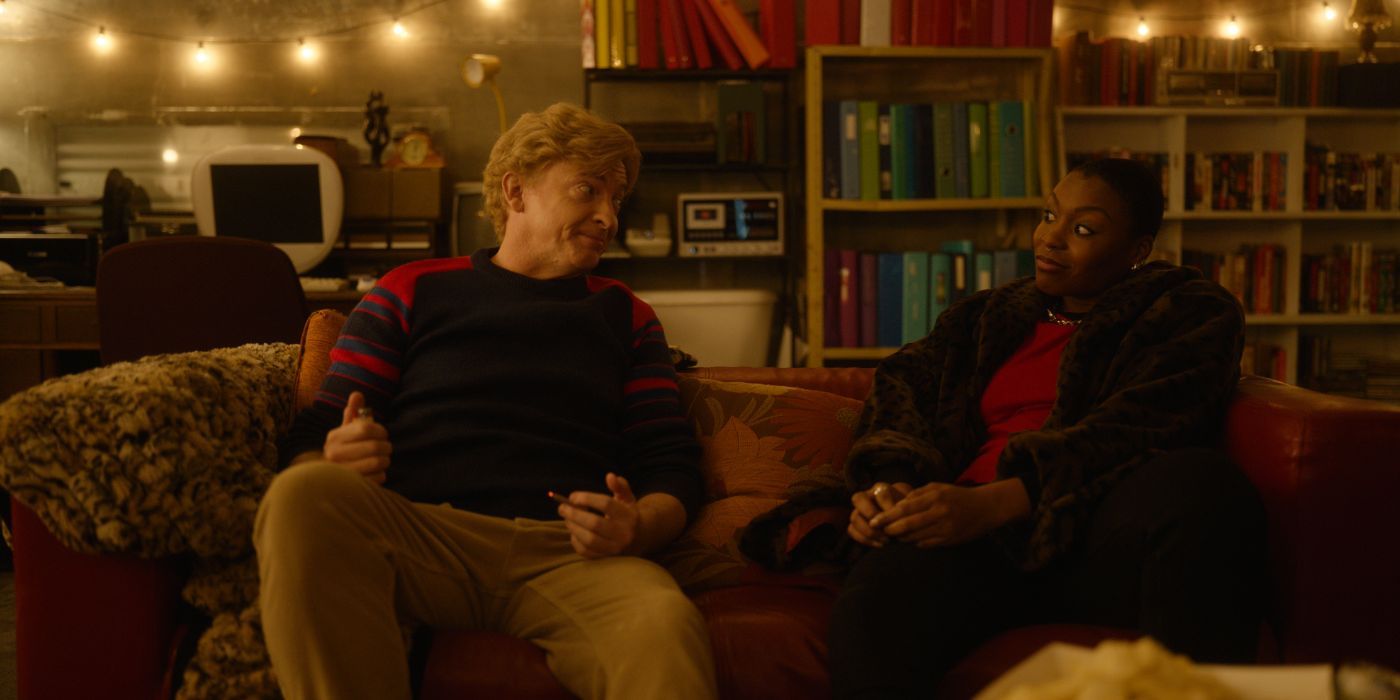 Relax, I'm From the Future was written, directed, and edited by Luke Higginson, based on his short film that originally debuted at the Toronto International Film Festival in 2013. The feature version marks Higginson's feature debut. Prior to the film, Higginson primarily wrote and edited short films, with some editing work on features including Wander and Red Rover. Relax, I'm From the Future is produced by Tim Doiron and James van der Woerd. Wango Films is the production company, with Blue Fox Entertainment handling distribution. Julian Richings — known recently for projects such as Beau Is Afraid and The Umbrella Academy — also stars in the film.
Relax, I'm From the Future releases September 22 in North American theaters. Watch the clip below: