The Big Picture
Grant Singer, director of the upcoming thriller Reptile, draws inspiration from films like Vertigo, Zodiac, and The Shining.
Singer emphasizes the importance of intuition in filmmaking, explaining that instinct plays a significant role when making creative decisions on set.
Reptile features an impressive cast, including Benicio del Toro, Alicia Silverstone, Justin Timberlake, and Michael Pitt, and will be available on Netflix from October 6.
The dramatized true crime and thriller-based genre is the home to numerous legendary titles. Directors like Joe Berlinger, Patty Jenkins, and David Fincher have brought audiences dramatized tellings of real-life serial killers while others like Alfred Hitchcock and Stanley Kubrick have created human monsters on a (mostly) fictional level. In his directorial debut, Grant Singer chose to dive in on a fictional case of murder in his film, Reptile. Arriving on Netflix on October 6, 2023, the thriller tells the story of one detective's search for a killer while also untangling his own psyche. In a recent interview with Collider's Steve Weintraub, Singer spoke about what movies inspired his murderous tale.
A true cinephile, Singer says, "I watch movies the same way people listen to albums, and I watch the same movies over and over and over and over again." Pointing to Hitchcock's mind-bending thriller, Vertigo, the filmmaker says he's seen it "conservatively, over 100 times." Listing more favorites, Singer says, "Zodiac is a film I've seen many, many times, In Cold Blood, The Night of the Hunter. There are so many movies that I watch over and over again." However, when it comes to these favorites, Singer reveals that his multiple viewing sessions aren't "necessarily to study certain things," but that they're "more about, like, if you want to be an architect, you should tour great architecture and absorb the details of these structures and how things are made and the way certain things make you feel."
And, even though he's an aficionado and connoisseur when it comes to thrillers and crime-centered productions, Singer admits that there's still a learning curve when you strike out on your own. "I think, no matter how hard you try and study something, when you get to set and it's a blank slate, and it's like, 'Hey, where do you place the camera? Let's start rehearsing,' it's like everything goes away. Literally it's like nothing, and you're starting from scratch." It's at this point, the filmmaker reveals, that your "instincts" kick in. "It's all intuitive," he explains, "To me, directing, and specifically making this movie, was completely intuitive. I might have watched The Shining so many times, but it doesn't matter. It was just like at the end of the day what is intuitively right to me?" When it comes down to it, with the cameras rolling and everyone looking to the person in the director's chair for the next move, Singer says, "I go back to feeling an emotion, but that's everything to me."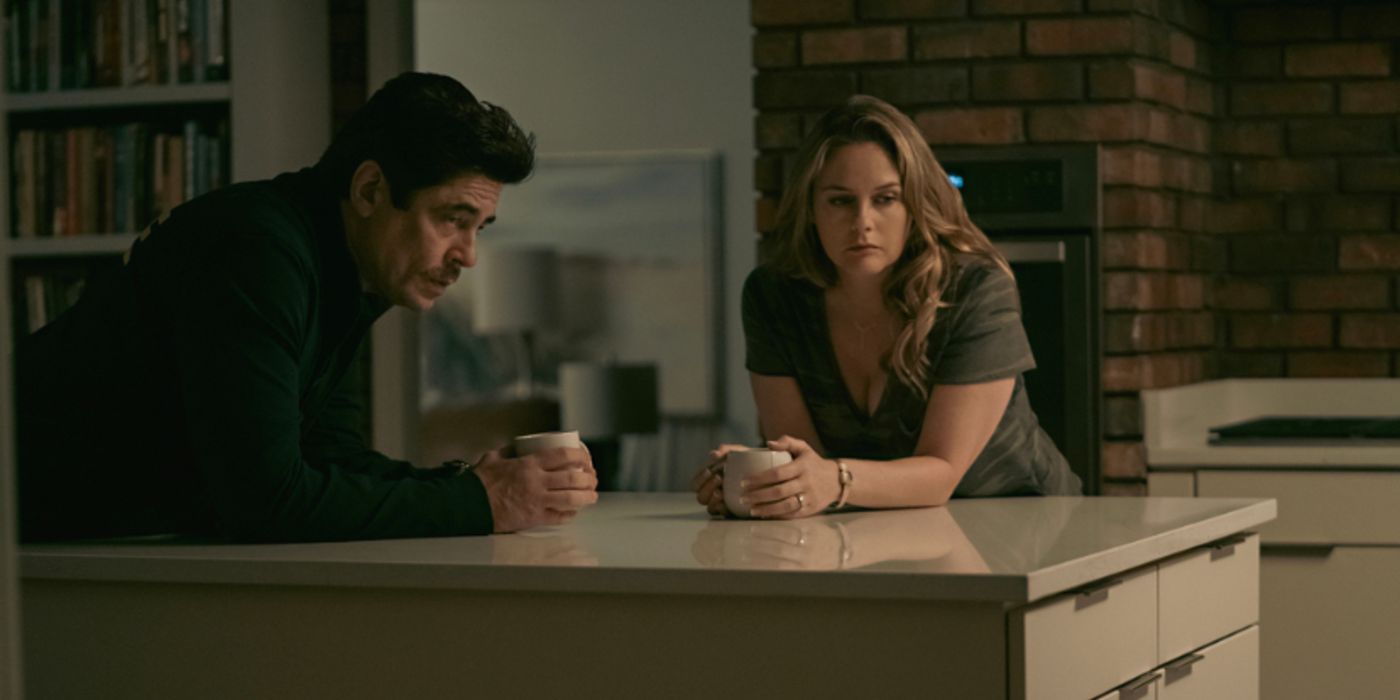 Who Stars in Reptile?
Having previously made a name for himself as the helmer behind music videos for artists including Sam Smith, Lorde, and The Weeknd, Singer tapped an all-star cast for his feature-length directorial debut. Leading the charge is Benicio del Toro as the detective at the head of the case with Alicia Silverstone playing his wife. Justin Timberlake and Michael Pitt are two suspects in the murder while Ato Essandoh joins the hunt as a detective.
Reptile hits Netflix on October 6, following a premiere at the Toronto International Film Festival on September 7. Look for more from our exclusive interview with Grant Singer soon.